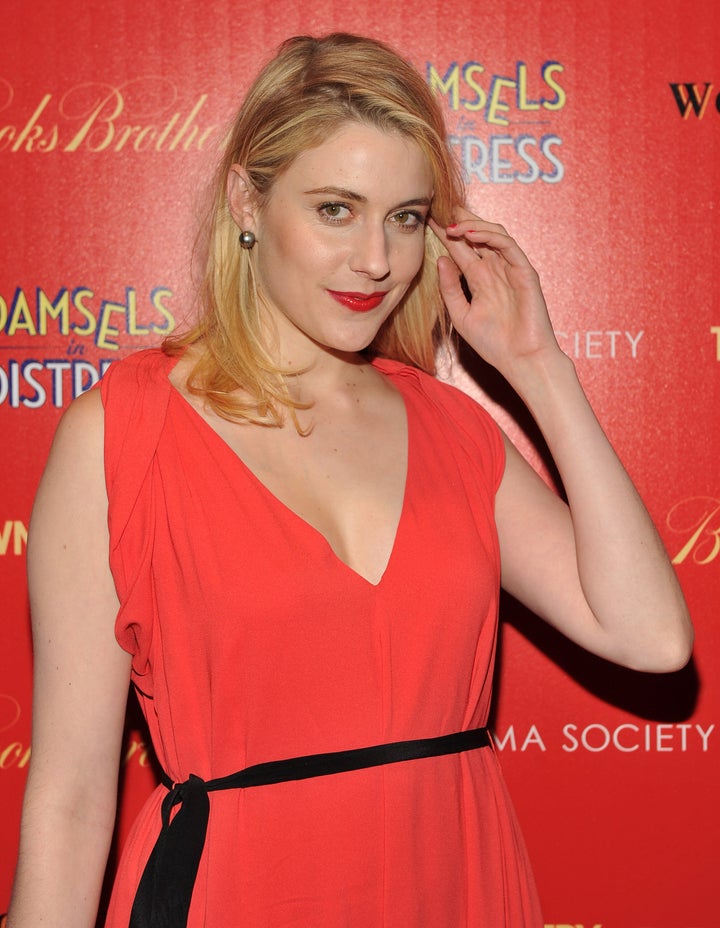 If it's early spring, it must be time for Greta Gerwig.
In 2010, the indie It-Girl broke out with Noah Baumbach's "Greenberg," which arrived in theaters on March 26. In April of 2011, it was "Arthur," the ill-fated remake of "Arthur" with Russell Brand in the lead role. Today, "Damsels in Distress," director Whit Stillman's first film in 14 years, opens. Gerwig plays the lead role.
"It's always a combination of the right role at the right moment," Gerwig told The Huffington Post was asked about her choices. "Some of it is, 'Are you broke? Can you pay your rent?' Suddenly something seems perfect! 'I love this! I was meant for this!' It's always a combination of stuff, but I always know -- for every single thing I've done -- why I've done it. You just kind of know in your heart: does it feel like the right thing?"
"Damsels in Distress" certainly felt like the right thing. In the winsome comedy, the actress plays Violet, a privileged East Coast college student prone to lying and fits of dancing.
"I was a massive Whit Stillman fan. Groupie. I would have done anything for him," an excited Gerwig said. "When I got the call from my agent, she said, 'Crazily enough, Whit Stillman is making a movie and there's a script.' I got to read it!"
Gerwig was also able to audition, though it took some convincing.
"He was thinking about me for the role of Lily [played by Analeigh Tipton in the film]," she said. "I would have played Lily happily, but I had kinda fallen in love with Violet. I begged him to read for it; I wanted to audition for it. I brought my tap shoes. I did a tap dance and I sang. They didn't ask me to do that, I just did it on my own. But I really wanted the part. In retrospect, it seemed like a really Violet move."
Stillman's most recent movie was "Last Days of Disco" in 1998, but Gerwig noticed no rust on the filmmaker.
"I always felt total freedom and if he didn't like something he would run up and say to me, 'Greta, I hate what you're doing, please stop it.'"
Everyone's favorite indie girl-crush, Gerwig is at the beginning of a very busy few months. In addition to "Damsels," she's starring in "Lola Versus" (which will premiere at the Tribeca Film Festival later this month) and Woody Allen's next film, "To Rome With Love." What was it like going from Stillman, known affectionately as the "WASP Woody Allen," to, well, the actual Allen?
"I guess it got more Jewish," she said with a laugh. "I loved both of them as filmmakers. I feel like I'm running out of a certain type of talky filmmaker. I've still got the Coen Brothers or Wes Anderson. And this is probably selfish of me, but I'd like to make more films with Woody and Whit. I'd like to be the Chris Eigeman 2.0. Or how Scarlett Johansson and Patricia Clarkson have made a lot of films with Woody."
Gerwig has an enthusiasm for movies that many actresses don't, but she knows that can present its own set of problems.
"I love movies, but sometimes I think it's better for actresses not to be total cinephiles," she said. "You have to be able to do the work at some point; you can't be totally starstruck. 'I can't believe it's Woody Allen!' You have to get past that. I sometimes have to turn off the fan part of my brain when I'm acting, otherwise it would be terrible."
"Damsels in Distress" is out now in limited release.
PHOTOS: "Damsels in Distress" premiere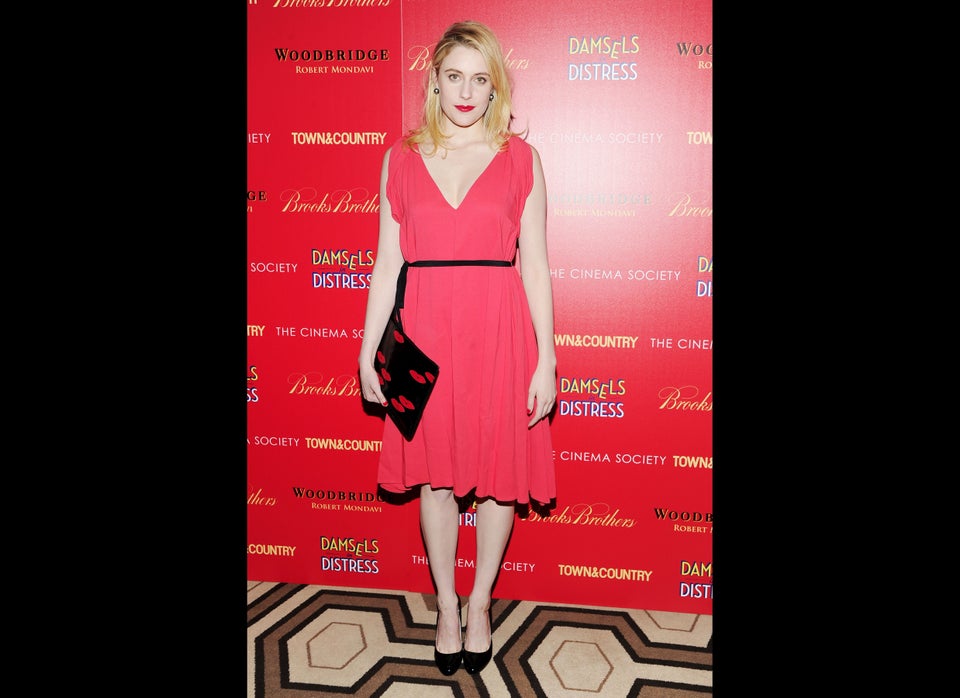 Popular in the Community