Actress and director Greta Gerwig says she wouldn't have worked with Woody Allen had she been aware of his daughter Dylan Farrow's sexual molestation allegations against him.
"I have not worked for him again, and I will not work for him again. Dylan Farrow's two different pieces made me realize that I increased another woman's pain, and I was heartbroken by that realization," she continued. "I grew up on his movies, and they have informed me as an artist, and I cannot change that fact now, but I can make different decisions moving forward."
"The people who join this movement without taking any kind of personal accountability for the ways in which their own words and decisions have helped to perpetuate the culture they are fighting against, that's hard for me to reconcile," Farrow said in a statement to BuzzFeed.
Gerwig had dodged questions about Allen during the Golden Globe Awards on Sunday, saying that she had yet to make a determination on where she stood on the matter.
Ellen Page, Gerwig's co-star from the 2012 movie, said in November that the decision to work for Allen is her biggest professional regret.
"I am ashamed I did this," she wrote in a Facebook post. "I had yet to find my voice and was not who I am now and felt pressured, because 'of course you have to say yes to this Woody Allen film.'"
Gerwig, whose film "Lady Bird" took home two Golden Globes, added that the moment of reckoning surrounding sexual misconduct is a "turning point for women," especially those in Hollywood.
"I think that the way women have come together to lead the Time's Up movement and to make clear goals for our industry is how we are going to move forward with purposefulness," she said.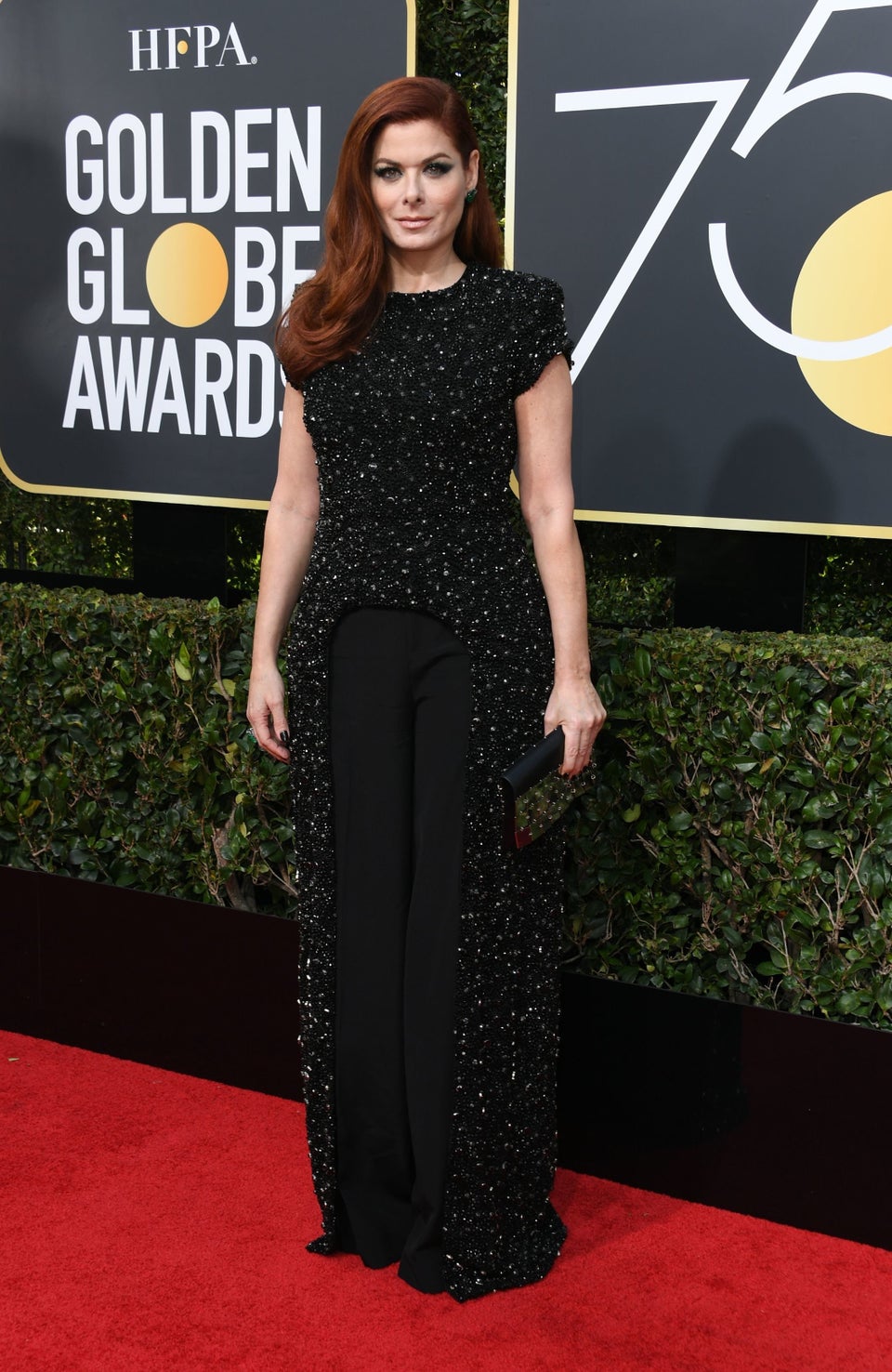 Stars Wearing Black In Solidarity At Golden Globes
Popular in the Community