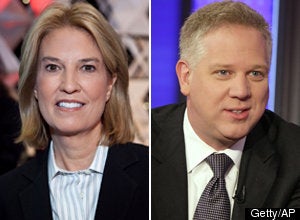 Greta Van Susteren says her Fox News colleague Glenn Beck should move his rally planned for the steps of the Lincoln Memorial on the anniversary of Martin Luther King's "I Have A Dream" speech there.
Beck's "Restoring Honor" rally, which will include Sarah Palin, is described as a "non-political event" and an opportunity to "celebrate America by honoring our heroes, our heritage and our future."
And now Van Susteren is joining the chorus of critics.
"Yes he has a First Amendment right to do it...but what about the wisdom of it?" she wrote on her blog. "Glenn should move his event. It does not help heal the country on so many fronts if we poke a stick in eyes."
Van Susteren added an update that she likes Beck personally and was only raising the question of whether the venue and date are appropriate.
Related
Popular in the Community