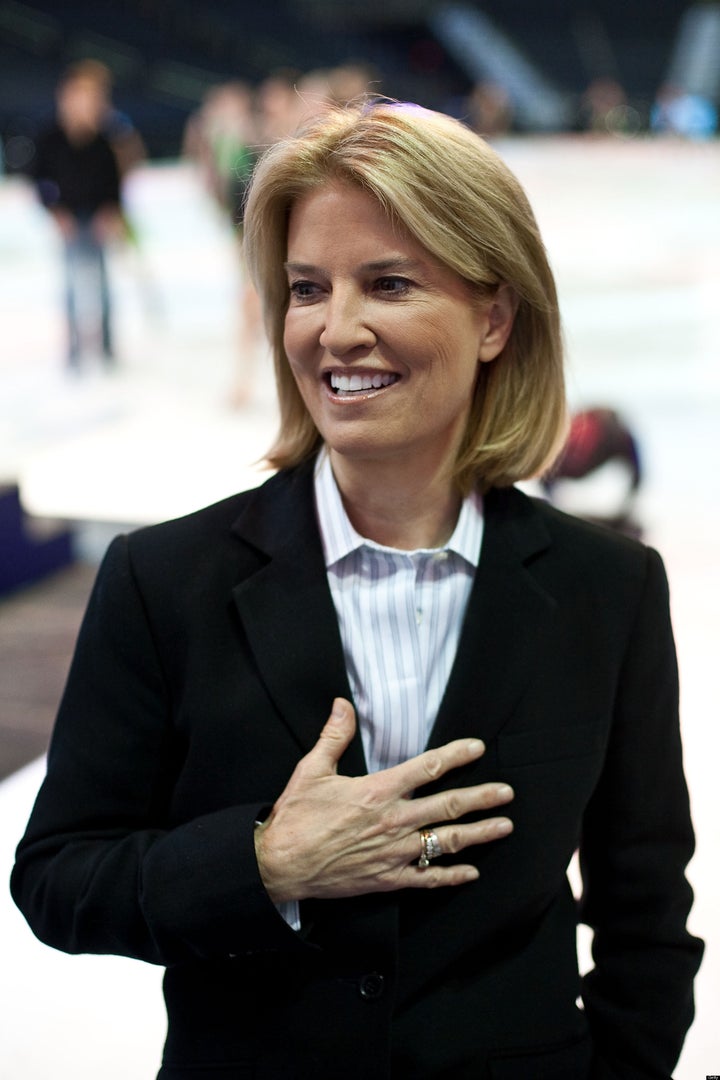 Fox News' Greta Van Susteren defended Democratic strategist Hilary Rosen in a blog post on Thursday.
Rosen caused outrage when she said that Ann Romney, Mitt Romney's wife, had "never worked a day in her life" and was not a good spokeswoman about the economic difficulties facing women. Romney struck back on Twitter, saying that she had worked very hard raising her five children. She also went on Fox News to state her case. Rosen attempted to clarify her comments in a blog for HuffPost.
On her Greta Wire blog, Van Susteren said that she was a friend of Rosen's, and that Rosen was being misunderstood.
"In making her remark about Mrs. Romney and her choice to raise a family and not work outside the home, I know Hilary knows raising children is hard work, really hard work...the absolute hardest work," she wrote. "Hilary has children. That is the best way to know the challenge of raising children - have them! Hilary is not anti-stay-at-home mom."
Van Susteren said she took Rosen's comments to mean that "raising children without financial pressure is easier than having financial pressure," and were not an attack on mothers who chose not to work.
Related
Popular in the Community