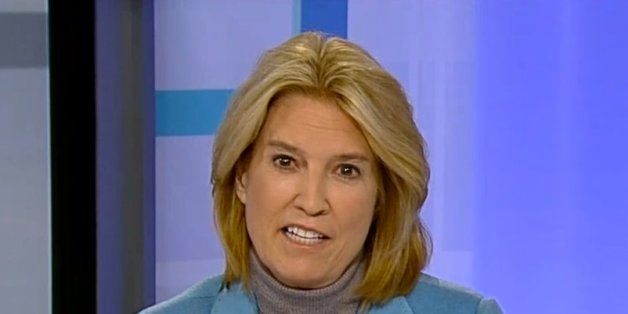 A new piece in the Columbia Journalism Review is criticizing former New York Times executive editor Jill Abramson's post-firing interviews with Greta Van Susteren and other female journalists, but Van Susteren said Tuesday that the essay couldn't be further from the truth.
"[It] is an absurd display of credulity and clubbiness on the part of her interviewers to take dictation on whatever Abramson says, to accept her version of highly controversial events surrounding her firing at The Times and then call it a day," Spayd wrote.
Van Susteren responded in a blog post on Tuesday, calling Spayd "wrong." She said that her show had been pursuing Abramson for months to come on and talk about transparency in the Obama administration. When she finally agreed to appear, Van Susteren said, Abramson initially did not want to talk about her firing, but was eventually persuaded to.
"So Abramson talked about her New York Times firing on our cable news show — because I wanted her to, asked her, and not as part of some 'cheery campaign' as Spayd has convinced herself," the Fox News host wrote. "It was my idea, not Abramson's idea... And, if you read the transcript below, my interview about her firing and her answers were hardly 'cheery.'"
REAL LIFE. REAL NEWS. REAL VOICES.
Help us tell more of the stories that matter from voices that too often remain unheard.