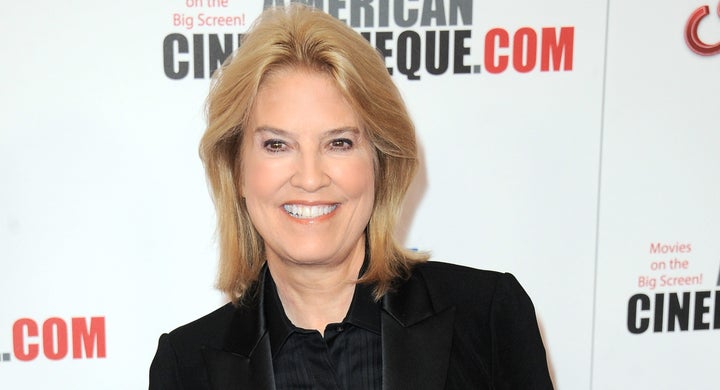 NEW YORK ― Greta Van Susteren left Fox News on Tuesday after 14 years at the network, an abrupt departure that comes with just two months left before the 2016 election.
It's highly unusual for a network host to leave so suddenly, and the move was announced right after 21st Century Fox settled a lawsuit with former Fox News host Gretchen Carlson.
Carlson filed a sexual harassment lawsuit in July against Fox News chairman Roger Ailes that opened the floodgates to more than 20 women reportedly coming forward, including primetime star Megyn Kelly. Within weeks, Ailes resigned in disgrace from the top-rated cable network he launched and led for two decades.
Van Susteren said in a Facebook post she informed Fox News management on Thursday night that she was leaving, but she indicated she'd been considering the move for some time.
"Fox has not felt like home to me for a few years and I took advantage of the clause in my contract which allows me to leave now," she wrote. "The clause had a time limitation, meaning I could not wait."
Van Susteren didn't specify what changed at the network a few years back. After helming the top-rated 10 p.m show for more than a decade, she shifted to 7 p.m. time slot in 2013. The move coincided with programming changes that brought Kelly into primetime. Van Susteren said at the time she was "thrilled" to move to an earlier slot.
Jack Abernethy and Bill Shine, who were recently named co-presidents following Ailes' departure, said in a statement Tuesday that they were "grateful for Greta's many contributions over the years and wish her continued success."
They also announced that political analyst Brit Hume, a former evening news anchor and staple at the network throughout its existence, would take over Van Susteren's 7 p.m. show "On the Record" through the election.
"As one of the best political analysts in the industry, Brit is the ideal choice to host a nightly political program while the most dynamic and captivating election in recent history unfolds," they said. "Having Brit at the helm of this show will enable Fox News to continue on track to have its highest-rated year ever as the network dominates the cable news landscape."
Traces of Van Susteren's presence at the network began disappearing soon after the announcement. Fox News took down her long-running "Gretawire" blog, a network spokesperson confirmed, and a reporter for The Wall Street Journal — which shares a midtown headquarters with its corporate sibling — noticed another change hours later.
The Fox News release included no details as to why Van Susteren was leaving, though Fox News media reporter Howard Kurtz wrote shortly after the news broke that she had asked to renegotiate her contract after Ailes left. She had a contract option that allowed her to leave after the negotiations broke down.
However, a source told New York Magazine's Gabriel Sherman that Van Susteren left after becoming "troubled by the culture" Ailes built.
Van Susteren, along with some other top Fox News stars, had initially expressed support for Ailes following Carlson's allegations.
She described Carlson as "a disgruntled employee" to People magazine and said she'd never seen Ailes behave in the inappropriate manner described in media reports. Van Susteren again defended Ailes to the Daily Beast in an article in which she described having "a long-term deal" with the network.
Last week, Van Susteren defended herself in response to criticism of how she handled questions about Carlson's suit. Van Susteren said she was only speaking about her experience with Ailes and that she hadn't personally heard the sexual harassment allegations against her former boss.
Related
Popular in the Community