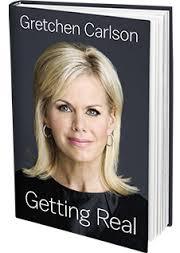 Q: Why did you decide to write a book now?
A: When people watch me on TV they see part of my life. I wanted to let them know the real me behind the scenes. The child who was a concert violinist from the age of six. The young woman who took on the challenge to compete in the Miss America pageant. The television journalist for twenty-five years. The mother of two who, just like most women, struggles to balance work and family. The battles I've fought. How I've come back from failure and disappointment. Thanks to my upbringing, I always believed in myself and worked as hard as I could to get where I wanted to be. Nothing was ever handed to me. My hope is that when people read my story, it will inspire them to reach for their goals and not give up. The real story is this: if I can do it, you can too.
Q: What do you feel are some misconceptions that the public has about you?
A: I've had many struggles: grew up a fat kid, valedictorian of High School class, concert violinist as a child, faced a life threatening stalker for 4 years when I started in the TV business, have been a victim of sexual harassment multiple times, struggled with infertility, my first child was born with a tumor in her eye ... got fired one week after getting married and was out of work for more than a year ... i have had real life experiences -- honors and pain like everyone else.
Q: Did you always want to be a journalist?
A: No. I was going to Law School when being Miss America side-tracked me. I did a show Bloopers and Practical Jokes with Ed McMahon and Dick Clark that pushed me to the TV business but I knew my LSAT scores were good for 5 years in case it didn't work out. 26 years later ... here I am.
Q: You played a journalist in a movie last year. Did you ever imagine you'd be acting in film?
A: I am a big believer in pushing yourself to constantly achieve new goals no matter how old you are. I loved being in a film - totally new craft! Actors used to say to me ... "How do you do LIVE TV?" And after doing a film, I say to them now ... "How do you do films?" So many takes!
Q: Are there other films on the horizon?
A: I taped a short scene with my friend Kathie Lee Gifford for a new movie coming out called "Caged" in my studio. We played ourselves and barely made it through it all without laughing too much! I plan to shoot two more films this fall.
Q: What is a typical day like for you?
A: Early morning workout .. last minute homework assessment with my kids, some days actually being able to drive them to school! Feed the dog, shower, get dressed (thankfully get my hair and make up done by the experts at Fox!) two conference calls - first at 8am and 2nd at 11am with my staff to plan my 2pm ET show "The Real Story'. research my guests and topics and write all of my own interview questions ... manage social media, do my show LIVE 2-3pm ET, do a meeting right after to discuss the next day's show ... write notes and sign autographs (I do every one myself) ... go home to hockey practice, soccer, baseball, piano lessons, church events, homework, etc ... and try to be in bed by 10pm!
Q: What is the Fox News shop like?
A: Fox News is a much smaller operation than when I worked at CBS News in NY. O'Reilly's office is 4 down from me ... my good friend from working together in Cincinnati Bill Hemmer is 3 doors down to the other side ... everyone knows everyone and its a family idk atmosphere... although still competitive between shows to get exclusive guests and the best guests.
Q: What would people be surprised to learn about you?
A: I've struggled with my weight my whole life -- was 35 pounds overweight as a kid. One of my judges at Miss America wrote a scathing book about me a year later and called me "Miss Piggy " throughout, a God Clutcher and said I was too fat at 108 pounds. Shaming is a potent force. I was embarrassed even to read it recently when I researching the book. My message is to empower all women who've faced similar taunts and put downs.
Q: Fox comes in for a lot of criticism from mainstream critics. What criticism is unfair and which do you think has something to it?
A: I joke that the bimbo trifecta is being Miss America, being blonde and working for Fox News. If you Google me, you'll find plenty of "dumb blonde" references--even though I graduated with honors from Stanford and studied at Oxford University. I don't let it bother me. I've learned that sometimes when people don't like what you have to say, and don't want to debate you on ideas, it's just easier to call you a dumb blonde from Fox News.
Q: What is the main message of your book?
A: Always believe in yourself form the inside of your soul ... don't worry about what people say about your exterior. I believe every person is born with some sort of gift -- big or small. It just takes cultivating by parents. Putting time into something makes you better. You learn discipline that carries you through for life from sports or music or school. I use the discipline from practicing 4 hours a day on the violin every day of my life in achieving new goals.
Q: How did your upbringing shape your beliefs?
A: My upbringing in a small town in MN was wonderful! My grandfather was the local Lutheran minister who grew our church from 850 members to 8500. I learned my religious foundation and perseverance from him! MN nice is a real thing ... people were proud of each others' accomplishments -- and I learned how important it was to always give back. My parents were amazing role models and my husband and I are trying to raise our kids in the same way even on the East coast ... and I am so blessed to still have my parents in my life.
Q: How is life in New York City different from life in your hometown?
A: New York is busier, bigger and louder. My husband and I are both from the midwest and we like to think we are rubbing off on people here one person at a time! We are trying to transplant what we call our "midwestern sensibilities".
Popular in the Community