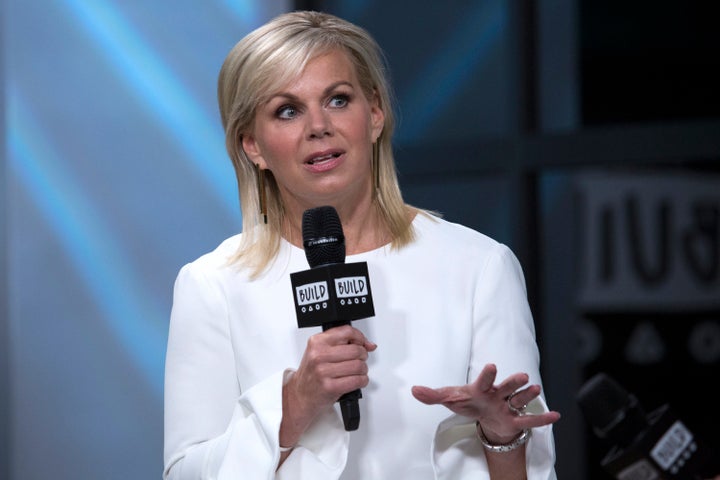 In the essay, published on Tuesday in Lenny Letter, Carlson wrote, "this is not a partisan issue, it's a cultural one."
"Boorish behavior transcends ideology and political lines, despite the fact that there are many who seek to blame Democrats for Harvey Weinstein's behavior or Republicans for Bill O'Reilly's," she continued. "It is not liberal to ask for a workplace where you are not fondled or groped. It's not conservative to expect to meet with a man without having him dangle his hotel key or ask you to sit on his lap while he has an erection."
"I'm working with both parties to craft a bipartisan bill to take the secrecy out of sexual-harassment cases where women in the workplace have been forced to sign mandatory arbitration clauses," she wrote. 
Since speaking out in June 2016 with allegations of sexual harassment against Roger Ailes (who died in May at the age of 77), Carlson has worked with Democrat Senators to testify against mandatory arbitration laws that force victims of workplace harassment or assault into closed-door settlements that very rarely go in favor of the victim, and that also force victims into silence. Carlson has been a vocal supporter of the Arbitration Fairness Act of 2017 that was introduced by Democrats back in March ― and she's pushing to get Republicans to support the Act as well. 
"How ironic would it be if the Arbitration Fairness Act ended up on President Trump's desk?" she wrote. 
Ultimately, Carlson emphasized the importance of women coming together ― regardless of political affiliation or professional industry ― to change the culture of pervasive sexual harassment and violence in this country. 
"I'm proud my case last year helped chart a course for the brave women who are now standing up and speaking out," she wrote.
"Now our challenge is to speak up together. To sustain the public's focus on harassment, women must put aside our differences and collectively demand our basic rights. Change is possible."
Calling all HuffPost superfans!
Sign up for membership to become a founding member and help shape HuffPost's next chapter
BEFORE YOU GO
PHOTO GALLERY
Women Who Have Accused Roger Ailes Of Sexual Harassment