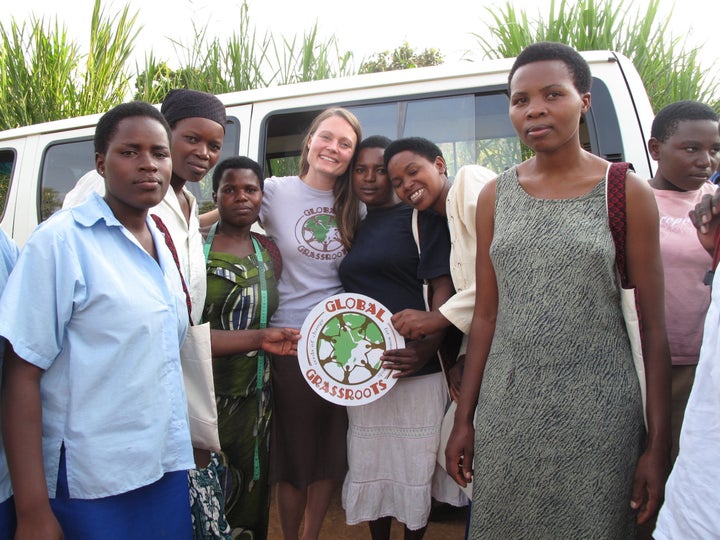 When asked about her personal and professional inspirations, Gretchen Steidle Wallace names neither an A-list celebrity nor a political figure but, rather, an unemployed and barely educated South African woman.
In 2004, when Wallace was researching the HIV/AIDS pandemic in South Africa, she befriended Zolecka Ntuli, a then-25-year-old woman who, despite having no job and virtually no access to funds, had launched a neighborhood support group to combat sexual violence in the area after a 12-year-old girl was assaulted by a group of teenage boys.
"Zolecka didn't have the skills or the capacity to plan ahead for grants and funding, yet here she was, starting a dialogue about sexual violence against children in a region where [such matters were] still relatively taboo," Wallace, 37, recalled. "I thought, 'There must be women all over the world who have similar ideas for change. What if those women had more opportunities and resources?'"
That encounter, Wallace said, is partly what inspired her to establish Global Grassroots, a Hanover, N.H.-based nonprofit organization that supports social change for women in Rwanda and other post-conflict societies. Global Grassroots participants enroll in two-week-long programs where they are trained in what Wallace describes as "social entrepreneurship." An additional 18-month work-study and apprenticeship component helps graduates gain "creative resourcing" skills -- including designing a mission statement and how to "diagnose" a social issue -- necessary to launching their own nonprofit operations on issues facing women and girls in their communities.
Since the organization's 2004 founding, Wallace -- who spends between two to four months each year in Rwanda -- said about 300 "change agents" have completed Global Grassroots training programs, and some of them have since gone on to establish groups like Abanyamurava, or "Hard Workers." Abanyamurava's 19-member, all-female team helped start a clean water collection and delivery venture in Kigali, Rwanda, that is expected to soon reach 6,000 residents in an area where sexual violence is rampant. The project is all the more impressive considering that only seven of the 19 members know how to read, and its 39-year-old leader is a mother of eight with just a first grade education.
"Many of these women were living on just a few dollars a day," Wallace said. "Some of them have not gone on to more than a few years of elementary school. But they have so much wisdom and insight about their communities … and they've gone from being poor farmers to managers of their own nonprofit."
Also critical to Global Grassroots' success is the fact that Wallace and her colleagues see themselves as partners, rather than as leaders within the participants' communities. "We're here to try and facilitate, but not lead, these grassroots-initiated ventures," Wallace said. "One of our core values is the participatory development paradigm … we never impose our values or viewpoints on them."
Though Global Grassroots has faced its own share of resource challenges since its founding, Wallace said she would never consider changing her mission. "I feel really lucky to be working in a realm that has so many success stories of its own," she said. "We measure our impact on more than just our numbers ... we look for transformation within the individual … and their community."
For more information on Global Grassroots, click here.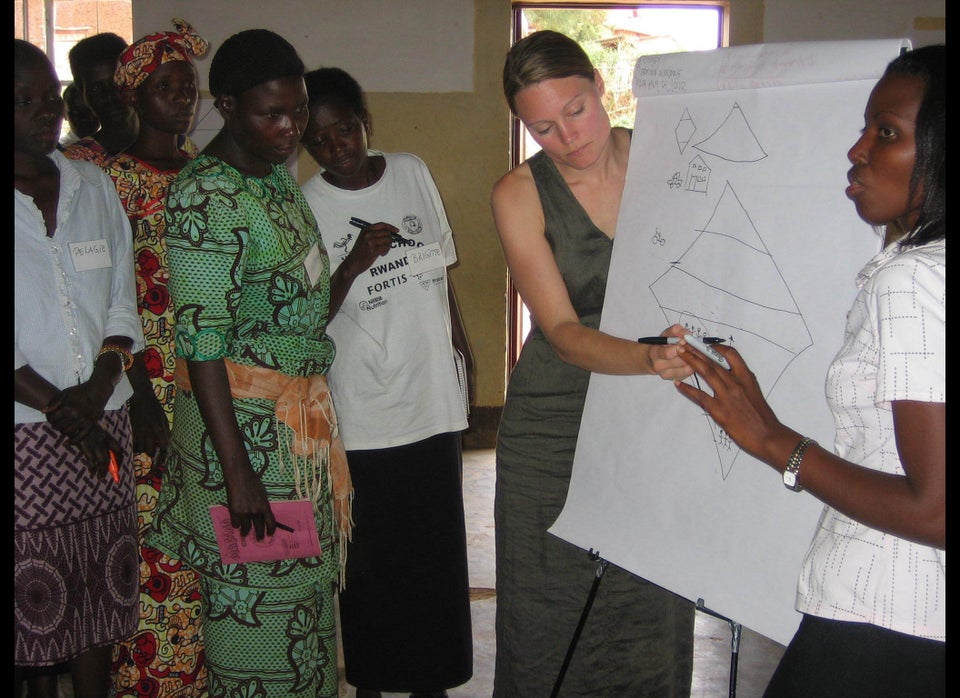 Global Grassroots 2011
Related
Popular in the Community