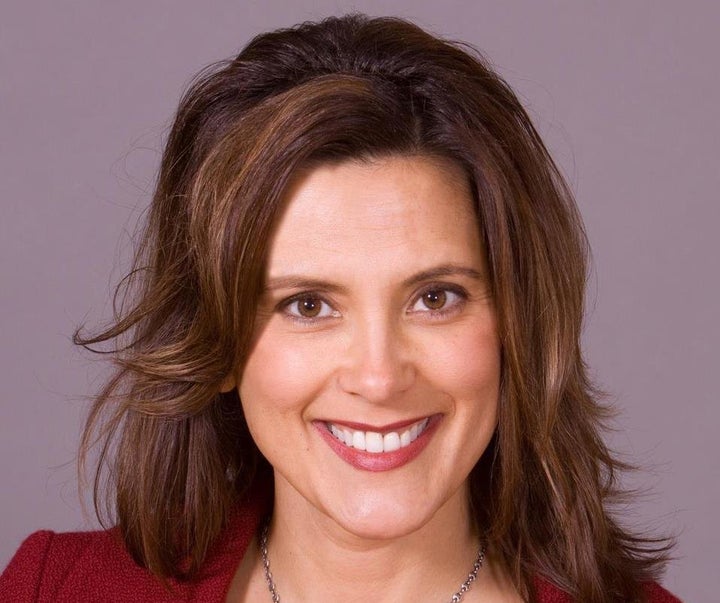 Michigan won't elect a new governor until 2018, but the race is already heating up.
"For too long, our leaders have been content to manage our decline. We went from leading the nation to lagging," Whitmer said in a statement published on Medium and emailed to supporters. "If we want change, we can't wait for Washington to solve our problems. And we can't elect the same old politicians, on the same old platforms and expect a different result. We can do better. We deserve better."
Current Gov. Rick Snyder (R) was re-elected in 2014 and can't run again due to term limits. Competition will likely be fierce for the open seat.  
Several candidates with less name recognition previously filed to open candidate committees to raise funds for a campaign, including Jim Hines, a Republican doctor, and Dwain Reynolds, a teacher who is a member of the Green Party. A spokesman for the Michigan secretary of state told The Huffington Post that no candidate "has filed signatures yet to make the ballot for the 2018 election."
"The thought and the memory of that still haunts me," she said. "It's something I've hidden for a long time. But I think you need to see the face of the women that you are impacting by this vote today. I think you need to think of the girls that we're raising and what kind of a state we want to be where you would put your approval on something this extreme."
Whitmer's Tuesday announcement didn't reveal many specific plans, but she did make a passing reference to her earlier battles.  
"I'm no stranger to fights," she wrote. "No matter the outcome, the fight was always worth it for what it said to the people we were fighting for," including "women whose access to health care is threatened." 
CORRECTION: A previous version of this article indicated Whitmer was the first candidate to officially enter the 2018 Michigan governor's race. Several other candidates filed paperwork before her in 2016 and 2015.  
REAL LIFE. REAL NEWS. REAL VOICES.
Help us tell more of the stories that matter from voices that too often remain unheard.