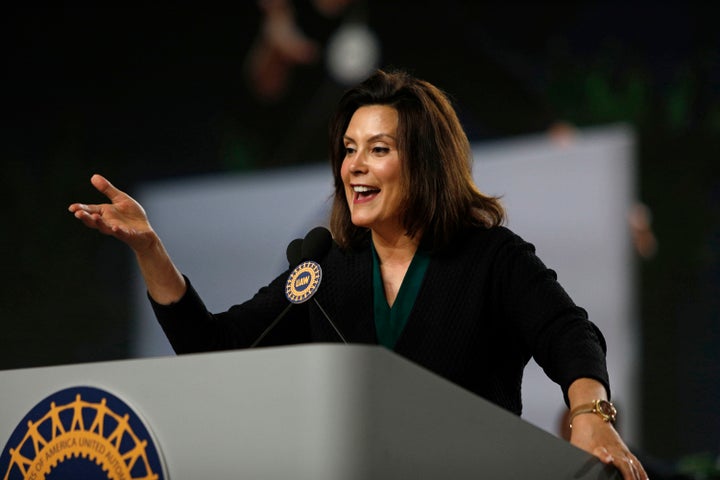 Gretchen Whitmer, a former Democratic leader in the Michigan state Senate, won her party's nomination for governor in Tuesday's primary.
As predicted by polls and pundits, Whitmer defeated former Detroit health director Abdul El-Sayed and businessman Shri Thanedar.
Her win reflects the enduring strength of Michigan's Democratic establishment and the influential labor unions who rallied behind her candidacy ― and possibly, the limits of left-wing power outside of deep blue strongholds.
Whitmer, 46, will face Michigan Attorney General Bill Schuette, 64, winner of the Republican primary, in the general election for the open governor's seat. Analysts believe she has a strong shot of restoring Democratic control of the governor's mansion after eight years of GOP rule by Rick Snyder, who was term-limited.
"She ran a very traditional campaign both in terms of the Democratic Party and the state of Michigan," said Matt Grossmann, a political scientist and public opinion expert at Michigan State University. "She was able to hold off some national interest in the end for Abdul El-Sayed and a well-financed campaign from Shri Thanedar."
Michigan's governorship is a top target for Democrats, who hope to capitalize on President Donald Trump's unpopularity in a state he won narrowly in 2016. Trump's approval rating is 36 percent in the Great Lakes State, according to an NBC News poll in late July.
After two terms, Snyder is not much more popular. As of April, he had a 38 percent approval rating. Snyder presided over the lead poisoning of Flint's water supply and the steady deterioration of the state's now infamous roads.
Perhaps not surprisingly then, Whitmer ran heavily on kitchen-table issues, chief among them "fixing the damn roads," as she memorably put it in a campaign advertisement. Through the application of user fees, she plans to create a state infrastructure bank that would draw additional federal money to upgrade roads, bridges and water delivery systems.
Whitmer also supports a host of traditional progressive priorities. She wants to raise the minimum wage to $15 an hour, provide state residents two years of debt-free college or trade school and roll back the state's right-to-work law.
The contrasts between Whitmer and her two opponents were clearest on health care and education policy. Unlike El-Sayed, 33, and Thanedar, 63, Whitmer does not support state-level single-payer health insurance. She also wants to increase regulation of for-profit charter schools, rather than do away with them entirely.
However, Whitmer successfully argued that her familiarity with the legislative process made her a better steward of liberal priorities than El-Sayed and Thanedar.
Despite being in the legislative minority, she helped negotiate the state's Medicaid expansion under the Affordable Care Act in 2013. The following year, Whitmer was part of a successful effort to modestly increase the minimum wage, which is now $9.25 an hour.
"I am proud of my progressive record," Whitmer told a crowd of activists at the mid-July Michigan Democratic Party picnic in Milford.
"Women are more in tune with what we need socially because women are mothers."
Whitmer initially faced skepticism from state party bigwigs, like Detroit Mayor Mike Duggan (D), who openly tried to recruit U.S. Sen. Gary Peters into the race.
She ultimately won the backing of virtually every elected Democrat in Michigan. Duggan headlined a rally for her the Sunday before the election.
To win, Whitmer raised $6.9 million as of the end of July. An outside group backing her, Build a Better Michigan, also chipped in over $2.2 million. She was nonetheless outspent by Thanedar who dumped in about $11.5 million from his personal fortune.
In addition, Whitmer benefited from organized labor's far reach in the state.
Mary O'Neill, a retired teacher in Troy, was backing Whitmer because of her commitment to improving roads and schools. O'Neill hadn't heard much about El-Sayed or Thanedar, but she knew about Whitmer thanks to her union, the Michigan Education Association.
And Whitmer had the advantage of being the only woman on the ballot, in a year when a mobilized core of Democratic women has helped propel women candidates to victory ― often over favored male rivals.
Debbi Madrigal, a Plymouth resident perusing the town's street fair on a hot Sunday in mid-July, explicitly cited Whitmer's gender when explaining her support for the candidate.
"Women are more in tune with what we need socially because women are mothers," Madrigal said.
Like all statewide Democratic candidates, Whitmer, who hails from East Lansing, stands to gain from high turnout in Detroit. But that could prove a challenge: In recent years when former President Barack Obama was not on the ballot, the city's voters have not turned out in high numbers.
And Whitmer likely has some work to do reunifying the Democratic electorate after a long and bruising primary.
Dispatching with El-Sayed, who got a last-minute boost from Sen. Bernie Sanders (I-Vt.), disappointed many of the state's youngest and most progressive voters.
"I don't think Abdul is done or that he won't be able to take advantage of having an increased state and national profile, especially at a time when the Democratic Party is looking for folks with impressive backgrounds and a clear left orientation," Grossmann, the public opinion expert said.
Before You Go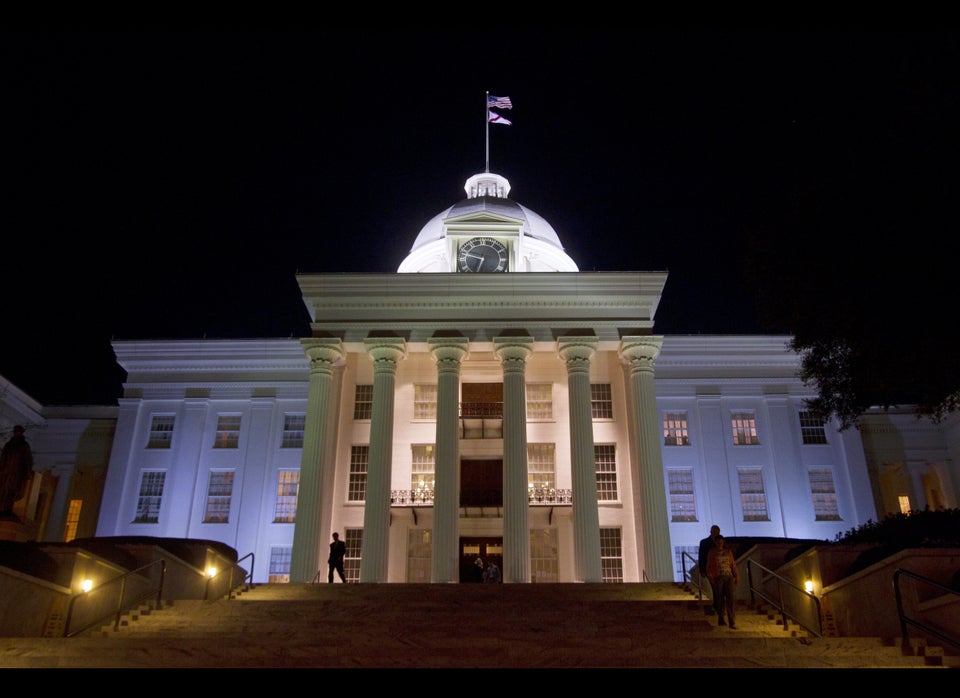 U.S. State Capitol Buildings
Popular in the Community