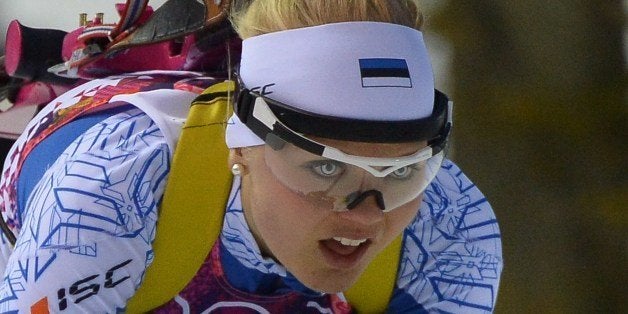 These are eyes you don't want to mess with, especially when they're aiming a rifle.
The steely blue peepers belong to Grete Gaim, an Estonian competing in the biathlon at the Sochi Winter Games. They're not her natural eyes (in case that's not obvious) but contact lenses, which she wore during the women's 7.5-km sprint on Sunday.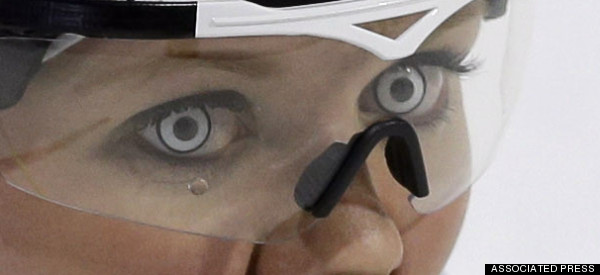 Unfortunately, the contacts didn't seem to help in the event, which combines cross-country skiing with shooting; she missed two shots and finished in 71st place, more than 3 minutes behind gold medalist Anastasiya Kuzmina of Slovakia.
If you want to see what she looks like without the crazy eyes -- and aiming a big, pink gun -- check out her blog or her Instagram feed. (Note: The blog is in Estonian, but the gun can be understood in any language.)
Related
Before You Go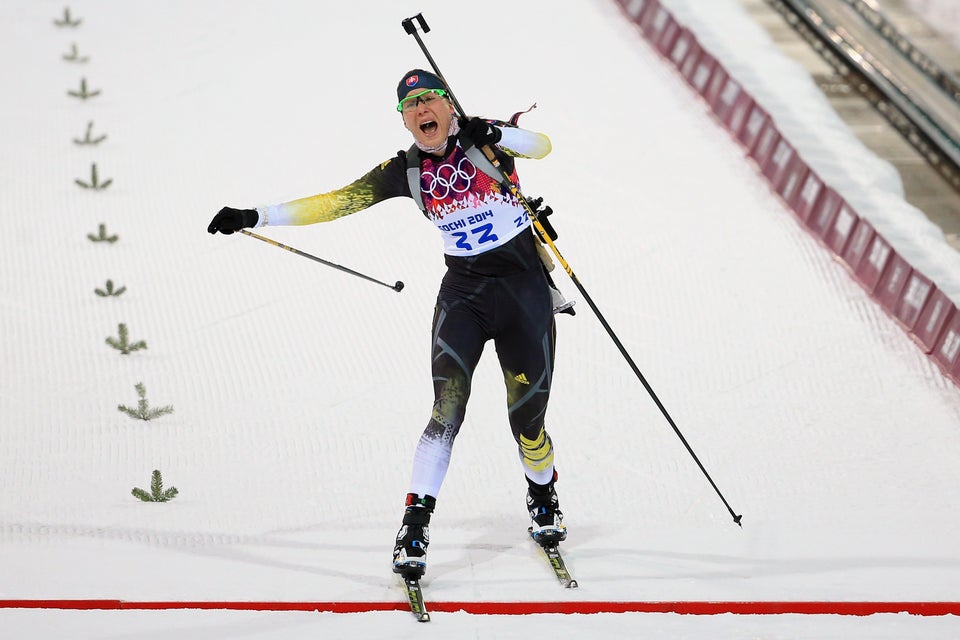 PHOTOS: Women's 7.5-Kilometer Sprint
Popular in the Community