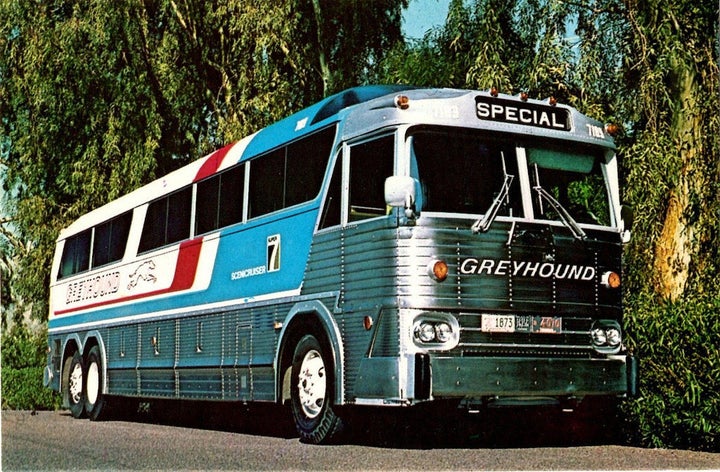 Greyhound passengers on a St. Louis-bound bus from Memphis spent a night sitting at a truck stop in Charleston, Missouri on Saturday after their driver, irate after an exchange with one of the passengers, parked the vehicle and disappeared.
Passengers told KSDK that the driver had an altercation with a 65-year-old man who she felt was being rowdy and told him to get out. When the man refused, she herself exited near Cape Girardeau, locking the door behind her. The passengers called 911 and police told her to get back on board and proceed to St. Louis.
The driver apparently resumed driving but headed to Charleston instead of St. Louis. She once again parked the bus. This time she simply left.
The passengers called Greyhound, but it took hours for a new driver to arrive. Though Greyhound apologized to the passengers and promised to refund their tickets, the bus line couldn't offer to return the 12 extra hours the trip took.
The bus line said it would punish the veteran driver, whose name was not released.

Related