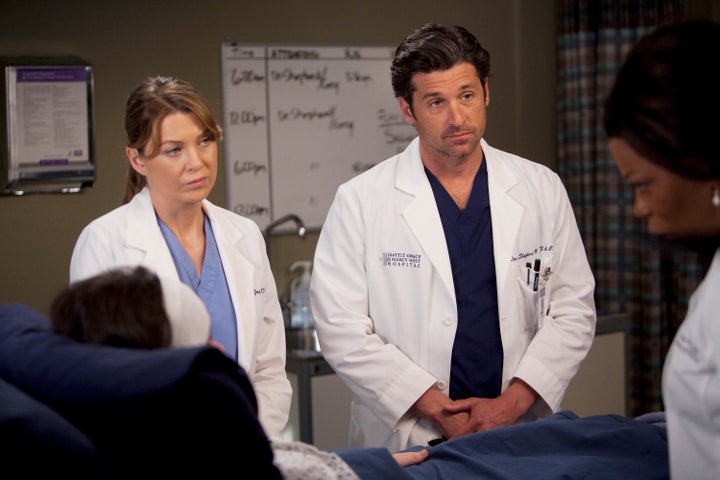 Ellen Pompeo, Patrick Dempsey, Sandra Oh, Justin Chambers, James Pickens, Jr. and Chandra Wilson have all signed on for two more years with the ABC medical drama, although the network has yet to officially order a "Grey's Anatomy" Season 9 or Season 10.
Fans have been eager to find out about Pompeo and Dempsey's fates on "Grey's Anatomy" (Thursdays at 9 p.m. ET on ABC) -- which is now in its eighth season -- since the actors' contracts were expiring. "If I hear from the fans that they want us to keep going, then I would continue because we owe them everything," Pompeo told TV Guide in October 2011.
"I have a family to support, and why not have a discussion about continuing?" Dempsey said in December. "The question is will I do a full season, a half season or come back at all?"
Who do you think will die in the finale? And will you be watching "Grey's" if/when it returns for Season 9?
"Grey's Anatomy" airs Thursdays at 9 p.m. ET on ABC.
Related
Popular in the Community