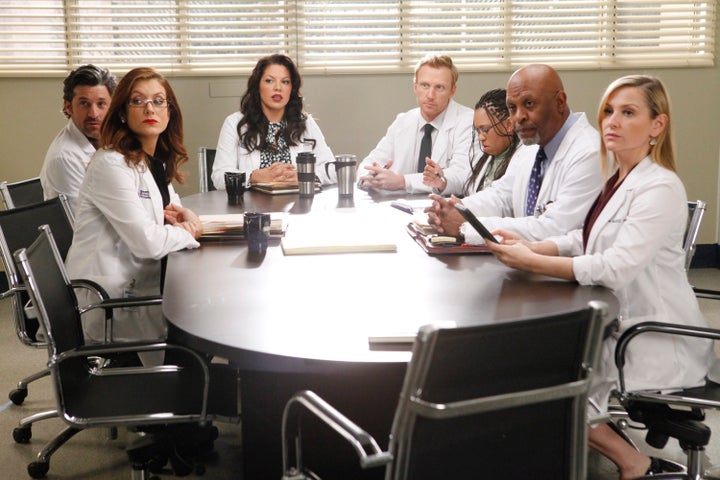 The big alternate reality episode of "Grey's Anatomy" is almost here. Can't wait to see how Meredith Grey's life could've been? ABC has released an 11-minute preview of the anticipated episode.
Here's what we know so far: Addison and Derek are still together (and happy?), Meredith's mother is healthy and still kicking it at Seattle Grace and Mer is with Alex Karev. Of course there are other major changes to some characters -- yes aside from their hairstyles -- but why spoil them all?
Below, check out ABC's preview and for even more "If/Then" spoilers, flip through the slideshow. But first, read how ABC is describing the alternate universe episode:
"If/Then" - As Meredith puts Zola to bed and falls asleep, she begins to wonder -- what if her mother had never had Alzheimer's and she'd had loving, supportive parents? The reverberations of a happy Meredith Grey change the world of Seattle Grace as we know it. What if she had never met Derek in that bar and he had never separated from Addison? What if Callie and Owen had become a couple long before she met Arizona? And what if Bailey never evolved from the meek intern she once was?
"Grey's Anatomy" airs Thursdays at 9 p.m. EST on ABC. Note" "If/Then" will run until 10:02 p.m. EST.
Popular in the Community