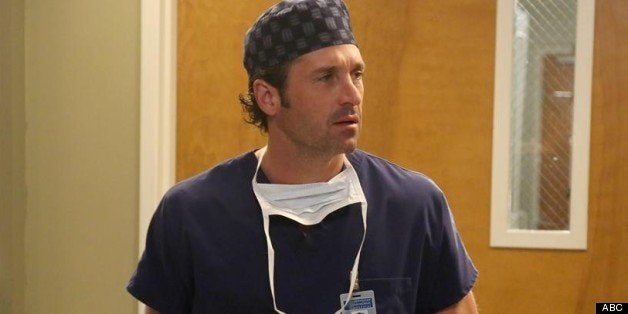 Now, showrunner Shonda Rhimes is hinting that "Grey's Anatomy" viewers have reason to worry about Meredith's baby. "She has that fall, and that starts a string of events that is cause for concern," Rhimes told TV Guide. "Then, in the finale, we have the storm hit and the conditions under which Meredith Grey has to go into labor are the exact opposite of any conditions under which anybody ever in the world would want to have to give birth ... It's also a really beautiful story, and I think Ellen did amazing work on it and I'm really excited about it."
Considering how challenging it was for Meredith to get pregnant, it seems only fitting that giving birth would be an equal challenge. But with the official episode description for the "Grey's Anatomy" Season 9 finale (below) teasing that "one of the doctors fights for their life," does this mean Meredith's delivery could be fatal?
"We will leave the season with someone fighting for their life," Rhimes teased to TV Guide. "There's plenty of jeopardy in the finale, there's a lot of pain, but there's also some joy. Unlike some seasons when there was no joy and only pain, there is some joy."
"Some seasons" would certainly apply to the Season 8 finale, which saw the death of Meredith's half-sister Lexie (Chyler Leigh), Mark (Eric Dane) fighting for his life (and eventually dying in Season 9), and Arizona (Jessica Capshaw) losing her leg. "When we leave the season, we're definitely going to be worried about one of our own," Rhimes told The Hollywood Reporter. "I don't think that anything can match the brutality of last year's finale for me. I just watched it again recently and was kind of surprised myself about the brutality of it. I don't think we're going to match that but for a lot of our characters, it's a much more emotional. There's a lot of emotional death."
Rhimes told THR that her research on post-traumatic stress disorder indicated that what Arizona went through would perhaps lead to this kind of complication. "These people have been through a hell of a lot this season and we've watched them struggle to right themselves fairly quickly -- perhaps too quickly," Rhimes said. "There's stuff there that has not been dealt with. We're taking them through it, which I think is great, and Lauren is definitely possibly a part of that."
How far will things go with Lauren? "It's going to go very, very far," the showrunner explained.
Rhimes also told THR and TVLine that the final Calzona scene in the Season 9 finale had the biggest effect on the cast. "The goal of the [Calzona] story becomes really clear in the last moments of the finale: you really begin to understand in their last scene," she told THR. "From our table read, that was the most stunning moment of the table read -- the entire cast gasped and fell silent."
Read the official episode descriptions for the final two episodes of "Grey's Anatomy" below and tune in Thursdays at 9 p.m. ET on ABC to find out what happens with Meredith's baby, Callie and Arizona and the rest of the Grey Sloan Memorial staff.
"Readiness Is All" (penultimate episode, airing Thursday, May 9 at 9 p.m. ET)
The doctors of Grey Sloan Memorial Hospital prepare for a super storm heading towards Seattle; Owen's desire to be a parent gets stronger as he becomes closer to Ethan; and one wrong move puts the lives of Meredith and her baby in jeopardy. Meanwhile, Jo looks to Alex for help in a moment of crisis, and one doctor gets the shock of her life.
"Perfect Storm" (season finale, airing Thursday, May 16 at 9 p.m. ET)
Grey Sloan Memorial Hospital enters crisis mode as the storm rages, resources become scarce and patients flood in by the busload. Meanwhile, one of the doctors fights for their life.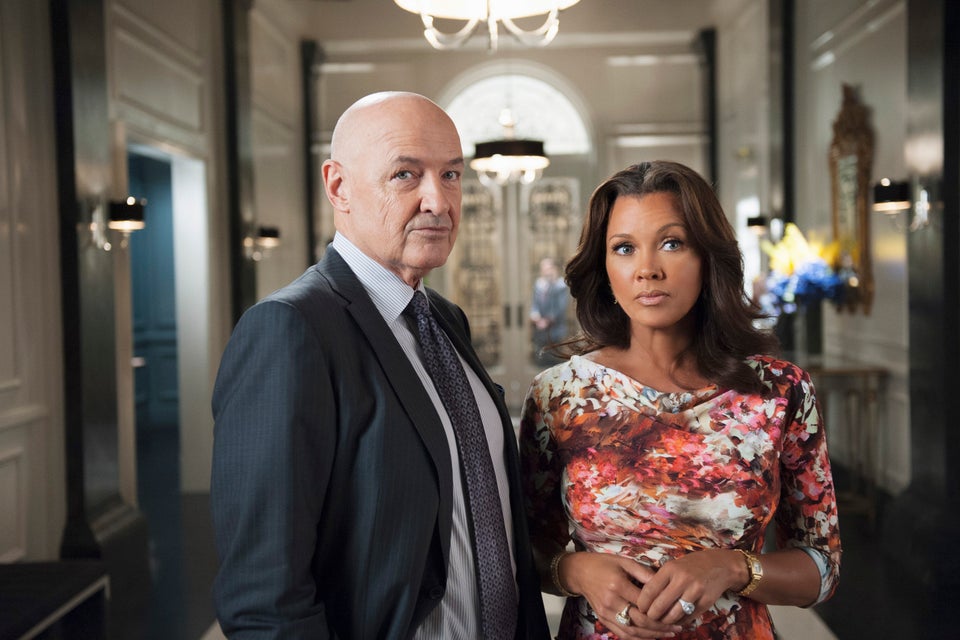 2013 Renewal Index: Canceled, Renewed & On The Bubble Shows
Related
Popular in the Community