Singer-songwriter Greyson Chance stopped by AOL BUILD recently to discuss his career thus far. He's come a long way in six years. In 2009, he earned the attention and praise from none other than talk show host, Ellen DeGeneres. She was proud to have discovered Chance's YouTube video of him performing Lady Gaga's "Paparazzi" on piano. It has since went viral and earned millions of views all around the world (55 million + views at the time of writing).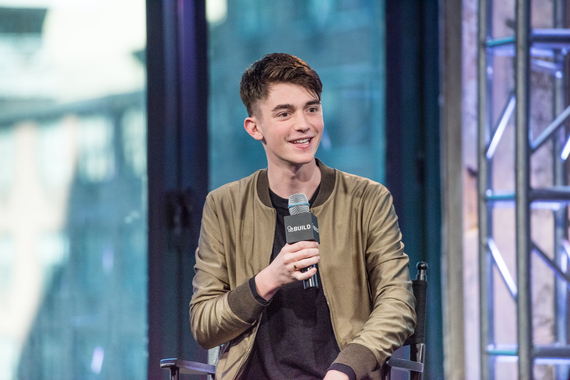 He ended up getting signed to, at that time, the newly formed record label of DeGeneres' called eleveneleven. He was the first artist to be on her label. She has committed to all aspects of Chance's debut to the world, from putting his debut album together to giving him the "thumbs up of approval" on her show and through 1-1 email correspondences as Chance explained in his BUILD interview.
Chance has grown up in appearance and in sound since the viral video and the succeeding touring. His voice has gotten deeper, and he has grown physically and musically. He has a new mature sound as evidenced by his latest batch of singles "Thrilla in Manila", "Meridians", "Afterlife", and "Hit and Run", the latter of which just released this month. Chance told the BUILD audience that "the lyrics are way more mature" and that "the sounds are a little older as well". "It's now coming from 18-year-old Greyson instead of 12-year-old Greyson".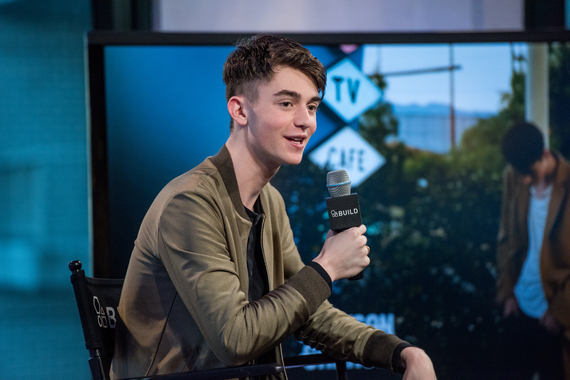 Chance is the real deal and what's commendable is the fact that he hasn't given up despite the lack of mainstream success after his debut album. Chance explained that Lady Gaga gave him advice and made sure it was drilled in his head. She told him to "Don't let this get to you! Just focus on what you do! Focus on the art!". It is evident that he's taken those words with him because he's continued to hone his craft over the past few years after the release of his debut album, Hold On 'til The Night. He's not the typical pop star who's desperate for the next chart-topping money making hit song. He's not the type who would go on publicity stunts just to be in the media spotlight. He's just a normal grounded kid from Oklahoma wanting to read old books and work on his old 1966 Mustang on his down time. He would rather be a hardworking person committing to the studio hours in Los Angeles making music from scratch and performing those songs live in front of his fans. That level of authenticity these days is rare. He even makes a considerable effort to connect with his millions of loyal fans (the Enchancers) online on his Twitter account. Through thick and thin, he's known as a trusted source amongst his followers.
Chance has released the aforementioned four singles (as mentioned earlier) over the past two years. "Thrilla in Manila" was released in 2014. It's a funk song that deals with the commotion and disorder between friends when their relationship takes the romantic level. It features Chance's falsetto which he's perfected now that he has a deeper voice. "Meridians" was released in 2015 and is very humbling to listen to. It has a consistent piano melody that portrays the idea of crossing imaginary lines a.k.a. meridians and getting to experience new things in life. It's like a coming of age story where someone leaves their childhood days and is about to embark the young adult life. The closing of a chapter in one's life leads to a new chapter right after. The last two songs are a reintroduction of the "new Greyson" said Chance during the interview session.
"Afterlife" was also released last year and it's a song that represented a personal story and point of time in Chance's life. It's the first song that will be featured in his upcoming EP this year. Chance has many musical influences in this song. You can hear a little bit of R&B, jazz, and some funk all in this one song. You can hear Chance's falsetto again towards the 1:00 mark in this song where he recites the lyrics: "Thought I was more than the afterlife. Thought I was more than the... more than the... more than the... baby... oooo -- ooo-oo". Overall, it's a catchy upbeat song with vulnerability that sure to lead the way toward more songs of this style in the future.
"Hit and Run", Chance's second and latest single off the upcoming EP once again continues the trend towards his desired new sound. In this song, Chance has another lyrical story being told as the song progresses. It's a powerful song that evokes an alter ego of himself. Chance's alter ego in this song is a mean-spirited person as illustrated by the lyrics: "Don't tell me you love me when I don't" and "Yeah, I am a hit and run and don't call me something I'm not". Chance is definitely not a mean person in reality but that didn't stop his choice of words for a song. This is the kind of maturity his songwriting has evolved to so far at this point of his career which should be applauded. He's not afraid to venture out to mature adult themes in his songs.
Personally, I feel that Chance will continue to make music for years to come. With the upcoming EP release this year, he'll sure to gain more success with new fans and followers while maintaining his authentic sound and image. If the new EP gets viral attention ala the "Paparazzi" days then that's just icing on the cake. What matters the most to me and I'm sure for you all is Chance staying true to himself for the rest of his career.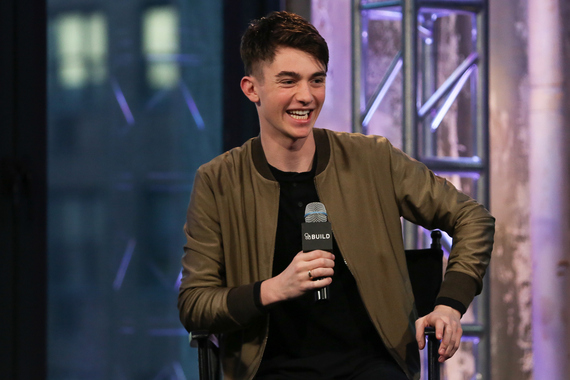 Look forward to Chance's second EP titled Somewhere Over My Head which is slated to be released early this year. In the mean time, you can learn more about Greyson Chance and his upcoming tour dates by visiting his official site.
Stream all his songs on Spotify by clicking here. To purchase Greyson's songs on iTunes, click here and at the Google Play store, right here.
Calling all HuffPost superfans!
Sign up for membership to become a founding member and help shape HuffPost's next chapter