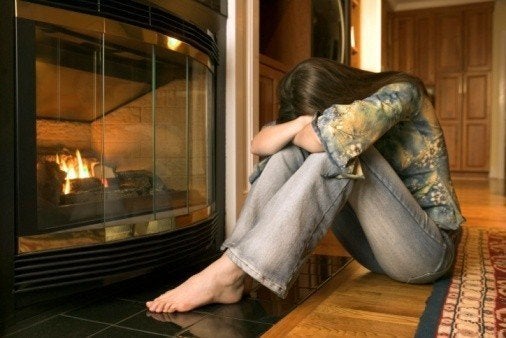 Have you ever noticed that not a single hour of news on TV goes by without at least one story of death blaring in HD across the screen within the first five minutes? The local news crisply delivers the drive-by shooting, suicide or kidnapping, and the national news shows no mercy slinging death's toll into our living rooms without welcome or question. We sit and watch, unmoved. Some eat their evening meal with these scenes for company.
There has been an inordinate amount of death in our face lately. We watch the horror of destruction in Japan and have hardly a moment to take in a fraction of death's magnitude before we are shown a bloody body being carried around in Libya's revolution.
It is not real in our minds. The story is not ours. When death is so removed from us, we become disassociated from it. Yet, when the moment finally comes that a loved one is taken, there is no preparation. Even though our culture bombards us with death, those in the Western world are largely unable to face, process or share in grieving loved ones, even though it is a natural part of life.
Losing a spouse is often listed among the most stressful events of life. Kristine Carlson, author of "Heart Broken Open,," lived through one of those stories we hear about on the news. She enjoyed an envied and idyllic life as wife to the mega-bestselling author Richard Carlson of "Don't Sweat the Small Stuff." One day, she kissed her beloved goodbye as he boarded a plane to New York City -- and he never came home. He died in his sleep on the plane from a random blood clot that traveled from his leg to his lung. Kristine was in her early 40s, mother to two teenage girls, and alone.
Her memoir chronicles her process from stricken grief to the path of acceptance, healing and growth in a down-to-earth, accessible manner for anyone who has faced death directly, or is worried about what to do when the day comes. She is now leading grief circles that are shown on her website, and she found that the simple process of telling their stories is a pathway to wholeness.
"When you are in grief, you feel like you are going crazy, like being in a washing machine. It is an emotional life we've never lived before, but it is transformational," she said. "Few things in life prepare you for loss, but when you look back, life prepares you in little ways you never noticed. Once you come out of the process, there is more joy, more light and a sense of security that you survived it."
Her grief circles are run sort of like a book club, featuring an author or expert and a small group of women telling their stories. Bits and pieces are edited together and posted on her website for a larger audience to view and comment on her blog. There is a simplicity to this resource, and it's a stark contrast to the disassociation or avoidance that is the norm. "This is my service work now," Carlson sighed. "I am not coming to this as an expert, but as an example."
We live in one of the only cultures that teaches us not to look at death, and we live in an illusion of control. Conversation is so important, and we have to teach our children that living life means approaching each day as if it were your last. The other day, my seven-year-old daughter awoke with a terrifying nightmare that her twin brother was playing with friends in the yard with nerf guns that were filled with real bullets, and her brother was shot and killed. As I crooned in her hair while she told the story, the nightmare ceased to have power over her, and eventually she could return to bed.
I have led women's circles for many years, and one exercise I like to offer is the process of telling your entire life story in 30 minutes. I have found that often this process of speaking your life's narrative inevitably moves away from the string of events originally planned, and cycles deep into the moments of our deepest pain and grief. It is an exercise that is so simple yet unforgettably profound. The witnessing of such potent sharing is also transformational for those who have the gift of listening, and it creates a fiercely deep and protective bond together.
Here is a video of one of Carlson's grief circles with John Welsons, author of "One Soul, One Love, One Heart, Awakening from Grief," discussing how our cultural stupor blocks us from feeling happiness, and why we feel we have to apologize for expressing emotion:
Are the tragedies of our modern day having an impact of you? Has someone close to you been taken away? Tell your story. Without stories, we rob ourselves of the ability to truly celebrate life.
As always, I love to listen and share your comments in our conversation that continues below. Tell me a story, click on "Fan" if you would like weekly updates of my blog, and feel free to follow me at Gather Central.