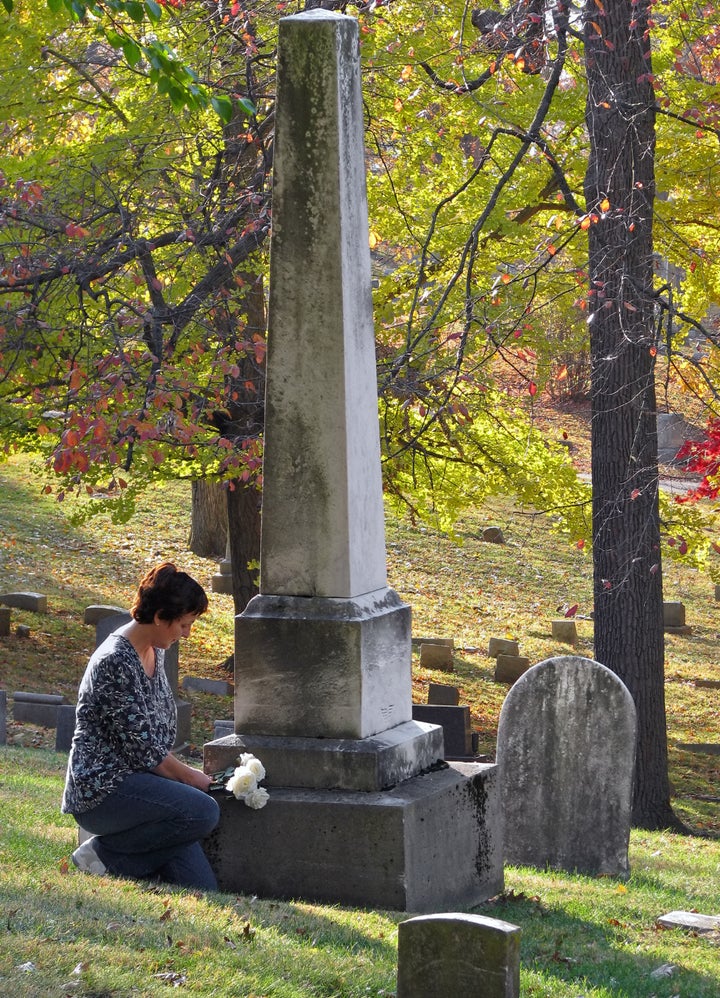 Death is not a popular topic, but it has been top of mind this week. No one close to me passed away. In fact, death entered my consciousness through friends and acquaintances. It's the destination we don't want to program into our GPS but that will always linger in the queue as a possibility.
This week started with the third anniversary of our friend's loss of their 16-year-old son to cancer. The next day, an acquaintance demonstrated moving grace as she posted on Facebook about her precious 22-year-old daughter being in a medically-induced coma after two heart attacks that resulted in pulling her off life support and her death a few days later.
As the hole in my heart opened to cover my entire chest cavity, there was a reminder trending online about the young woman from Indiana University who is still missing after a year, and it wasn't hard to run across another story of a soldier lost in the Middle East with roots in my home state. Another mother enduring what no mother should be asked to endure.
I, like you, can find death to focus on daily if we look for it. I don't look for it. This week it landed in my lap. It became personal. It always becomes personal, doesn't it?
I have three kids. I can't imagine what it has to be like for these people to carry out their days without their beloved child. And yet, these people still carry on and create some meaning for themselves from it all. They perform rituals and find the beauty in what they've learned from death if they can, despite the pain and grief. Many like them go on to create important work in memory of their child to impact causes that make their sacrifice mean something more.
Death seems more natural when it comes at the end of a long life, but it brings up so much when it marks the last we'll hear of a young person. We expect so much more living from them, and yet it may be they've completed exactly what they were meant to do on this earth, and the destination was not a mistake or an early departure. It did not fit our expectations, but it may be fulfilling some destiny we are not even aware of yet.
All the emotions added up to an upswing in appreciation for life. How very fragile and precious it is. How pitiable are our daily foibles and dramas that take up our time at the expense of that gratitude.
Bugging my teenager about his summer homework, the stack of dirty dishes, the extra pounds that plague me just did not seem worth losing any mental space to. If I was not in the sting of compassion and empathy, I was in a state of gratitude. Not a jubilant, celebratory state of such but rather a very humble and quiet one. One where gratitude was every third thought.
"I'll have some cherries."
"Maybe my daughter wants some too."
"Thank goodness for cherries and my sweet pea who is sharing them with me."
"Hand me the remote."
"Let's watch Chopped."
"Thank you for my comfy room, for Chopped (which teaches me so much!), for this leisurely time with my kids, for my air-conditioned house."
And so the days have been. It could all change tomorrow. I could be a grieving mom. I hope the day never comes. Dare I say, in a small way I grive with these moms. I am so sorry they have lost their babies. I am in awe of their courage.
I pray for their comfort and peace. And yours.
Popular in the Community