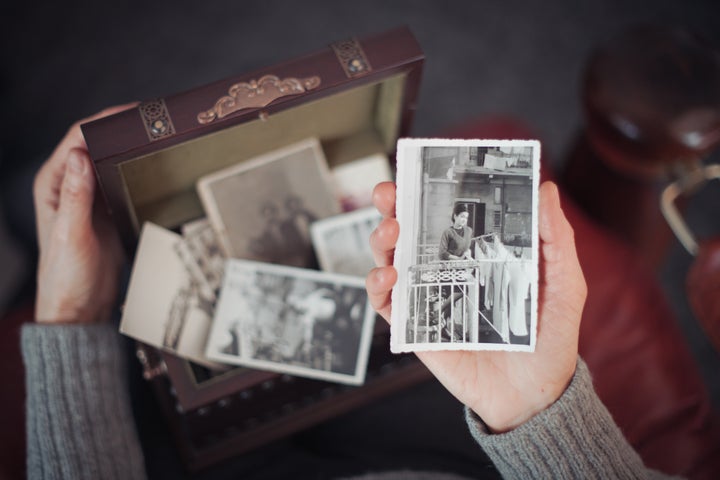 Mother's Day isn't always a happy cause for celebration.
For those who have lost their mothers or mother figures, it can be a somber event. While it may get easier with time, grief isn't linear. Some days are going to be harder than others, some years better than not.
If you're struggling with grief this Mother's Day, know that you're not alone in your experience. But the day doesn't have to be a total loss (unless, of course, that's what you need in order to heal). There are ways to take part in the holiday and still take care of yourself if you've lost your mom or a maternal loved one. We asked our Facebook communities to share their experiences, and below are a few suggestions from people who have been there:
1. Practice self-care, whatever that means to you.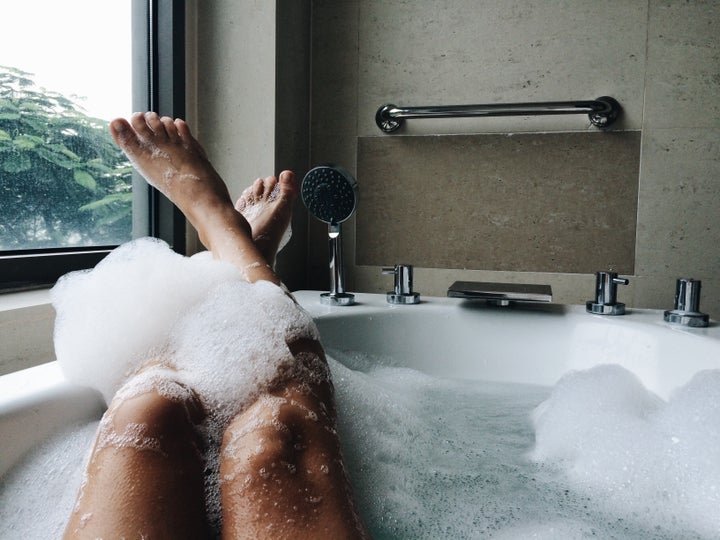 "On Mother's Day, I focus on self-care. I give myself credit for doing such a good job raising myself and I recognize my limits. I stay off Facebook, don't go to restaurants and don't go overboard on the booze. I let myself feel that pain in a healthy way. I'll watch 'Gilmore Girls' or 'Reba' and cook mushrooms in soy sauce and dip green onions in salt. I like to be alone and remember the love that we shared. I give myself permission to feel whatever I feel." ― Emily Green
2. Donate what you'd spend on a gift to a charity.
"I give away the money that I would have spent on her Mother's Day gift. I do the same for her birthday and Christmas ... [Ever since she died], I've found somewhere to give the money that would make her feel honored ― a women's shelter, or children's charity, or even a parent I know who's struggling at the moment. It made that first year without her a bit less bad, and now it's just a habit." ― Geneva Feingold
3. Use the day to reflect on her best qualities.
"My mom was 40 when I was born. She was a very career-driven woman in the '90s. She was a director of nursing for a nursing home. She went back to work very shortly after I was born ― two weeks, to be exact. I use Mother's Day to remember how career-driven and strong my mom was. I carry her with me every day and at 24, I have graduated college and am climbing the corporate ladder into management." ― Kimberly Shurtleff
4. Do an activity she always enjoyed.
"It's been seven years since I lost my mom. Instead of being sad that she's no longer here, I honor her memory by doing some things she loved doing. My mother is buried in Germany and I'm not able to visit her grave but I still buy her favorite flowers and cook her favorite meal." ― Jenn Hutchings
5. Take a break from social media.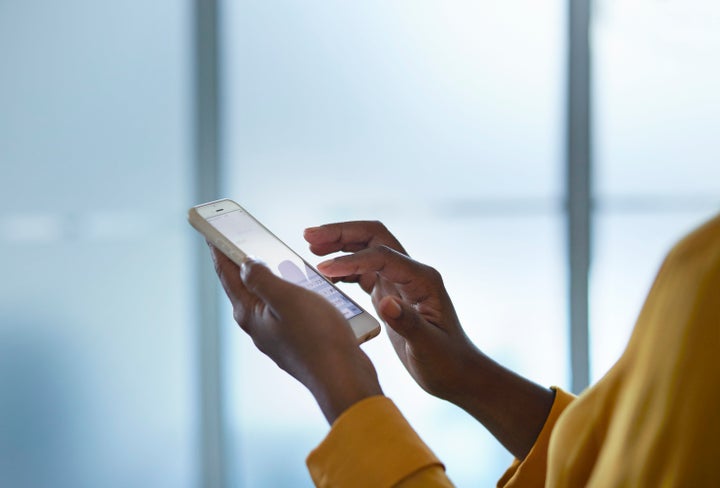 "I never go on social media for a few days around that date as it hurts seeing all the posts. I know this is selfish but I honestly don't think I am alone feeling this way." ― Lorraine Prince
6. Spend the day out of the house.
"I spend the day with my daughters and we do things that all of us like to do ― eat and go to the movies! And she is right there with us." ― Rebecca Billingslea
7. Cook a meal she loved.
"I lost my aunt back in 2009. I don't think I can ever be OK with not having her physically here, but the only thing that consoles me is cooking. Especially cooking those dishes she would make, and if I make them correctly with her touch, that itself is enough to make me smile." ― Steph Chavarria
8. Hang out with other family members.
"My mother passed in 2013, but I am blessed to have two wonderful older sisters and a great dad. On Mother's Day, we are always together. This year, my sisters and I doing a spa day." ― LM Fitz
9. Share her legacy with others who didn't know her.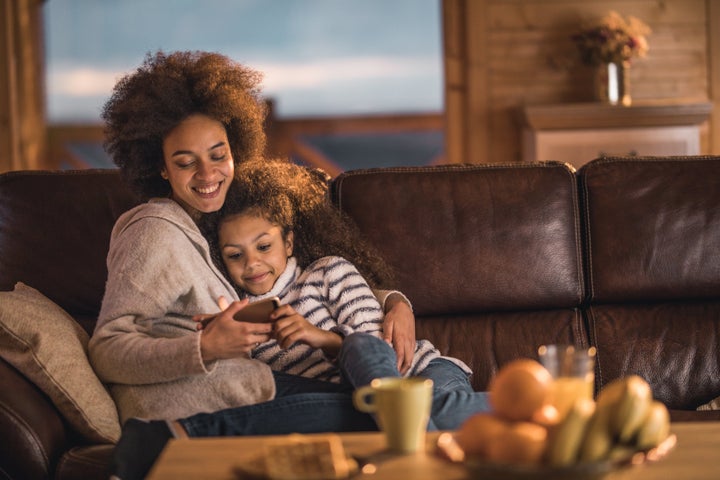 "I try to honor her by sharing stories about her with my kiddo and am writing down our memories." ― Janet Dommasch
10. Surround yourself with other strong women (and men!).
"I surround myself with women who would be great mother figures. My dad sets up too and I celebrate him! Instead of one mom, I have 10 women who have filled that role." ― Karoline Rose
11. Watch videos or listen to old recordings.
"Sometimes I play back the few voicemail messages I have of her to remember what her voice sounded like. I try to remember that she is always with me in my heart, and that on Mother's Day I have to be strong for my son so that he can celebrate with me." ― Melissa Mulvaney
12. Take as much space as you need.
"I have two young daughters and a wonderful husband who want to make the day about me. Thankfully he understands what I need on that weekend is space and avoidance of the holiday. Not everyone agrees with how I feel. And friends regularly try to change my opinion and mind. But when it comes down to it, you have to do what is best for you. It is OK to be selfish. If solitude is what you need, then OK." ― Rachel Deagle
Related
Before You Go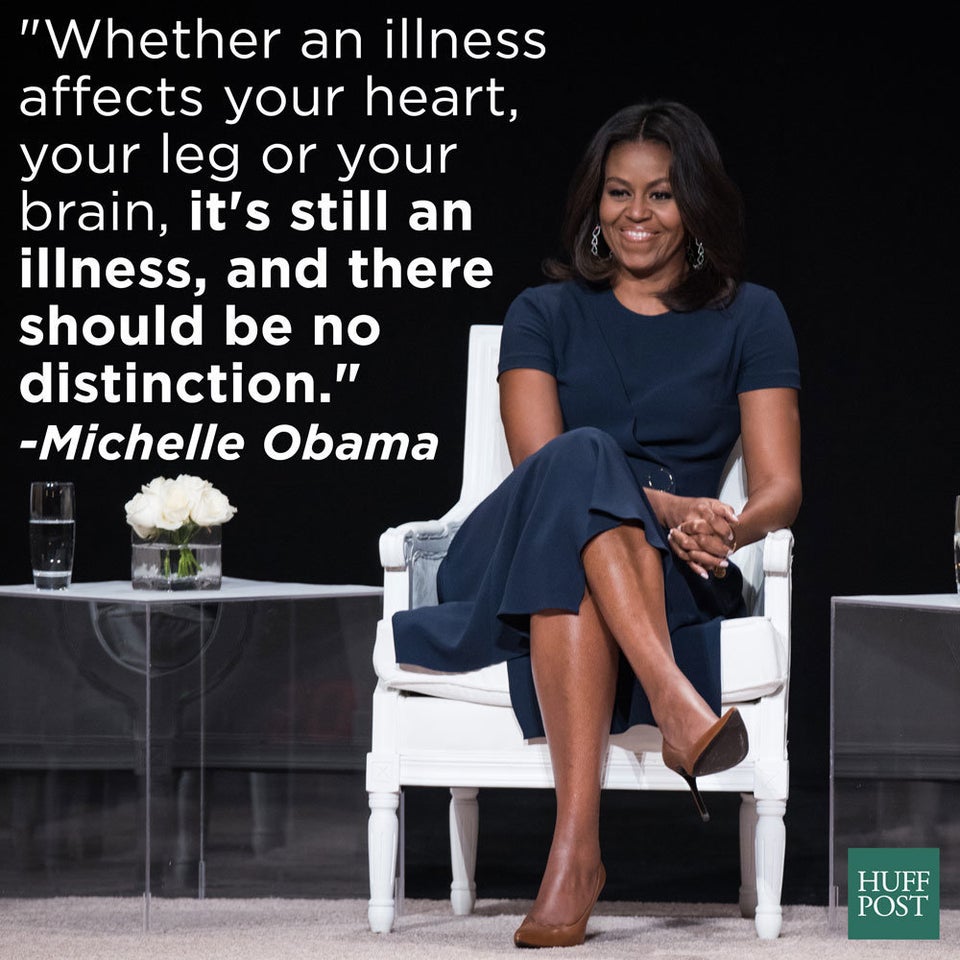 Celebrities On The Importance Of Mental Health