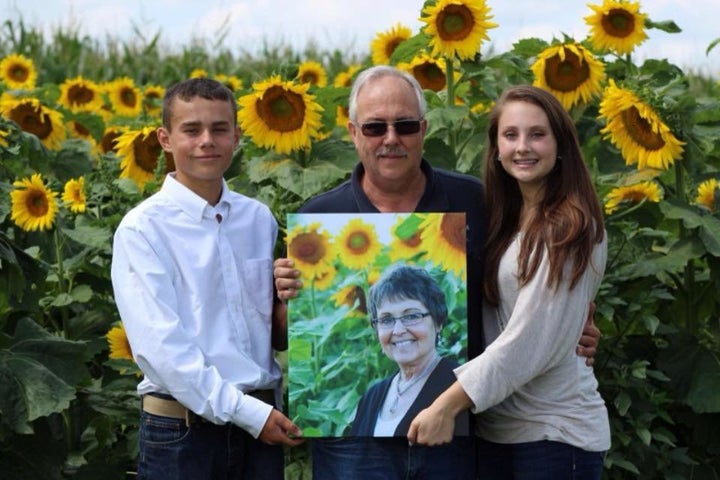 In a scene straight out of "Field of Dreams," cars are lining up along Wisconsin Highway 85 to see a 60-foot-wide strip of bright yellow sunflowers that stretches for 4.5 miles just southwest of Eau Claire. The sunflowers were planted by farmer Don Jaquish as a tribute to his late wife, Babbette, who died at age 66 last November from cancer. Sunflowers were her favorite.
"They fit her personality. She'd walk into a room and her smile would light up a whole room," Jaquish told TV station KARE. The sunflower field begins on Jaquish's farm and stretches across four others; neighboring farmers who knew Babbette opened their land to honor her in this way, he said.
When news about the sunflower tribute garnered some local media attention, her daughter Jennifer White said, the public responded -- big time. The story quickly went viral. White, who helps run the family farm, said cars filled with people who want to see the tribute have been lining their driveway and stacking up alongside the highway adjacent to the sunflower patch. White has been busy "fielding calls and emails from people who want to support us, to pay tribute to my mom," she said. "We are overwhelmed by the outpouring of love and support," White said. "We never really thought this would turn into anything bigger; it was just something we wanted to do for her."
In the midst of her cancer treatment, she wanted to help others. She told the family she wanted to plant sunflowers which do well in the dry soil of Wisconsin. And she wanted to bag and sell the seeds to support those battling cancer. But the intent was to do it small -- just a few local retail outlets. The idea was to provide a little hope and funds to help people travel to clinical trials and donate something to research. But shortly after she voiced the idea, her health began to decline.
The idea was sidelined while she faced more treatments -- 23 different chemotherapy regimens alone. About a month after she died, her husband Don rekindled the idea. "Let's move forward with her idea as a tribute to her. Let's sell them for wild bird food and carry through her dreams," he told the family. Babbette's Seeds of Hope was started by Jaquish and White, Babbette's daughter by a previous marriage. A portion of the proceeds from the products will go to hospitals, research, and patient advocacy for cancer and other illnesses. At this point, the sunflowers are still being enjoyed by well-wishers and haven't yet been harvested.
"Little did we realize how many lives we would be touching with sunflowers," said White.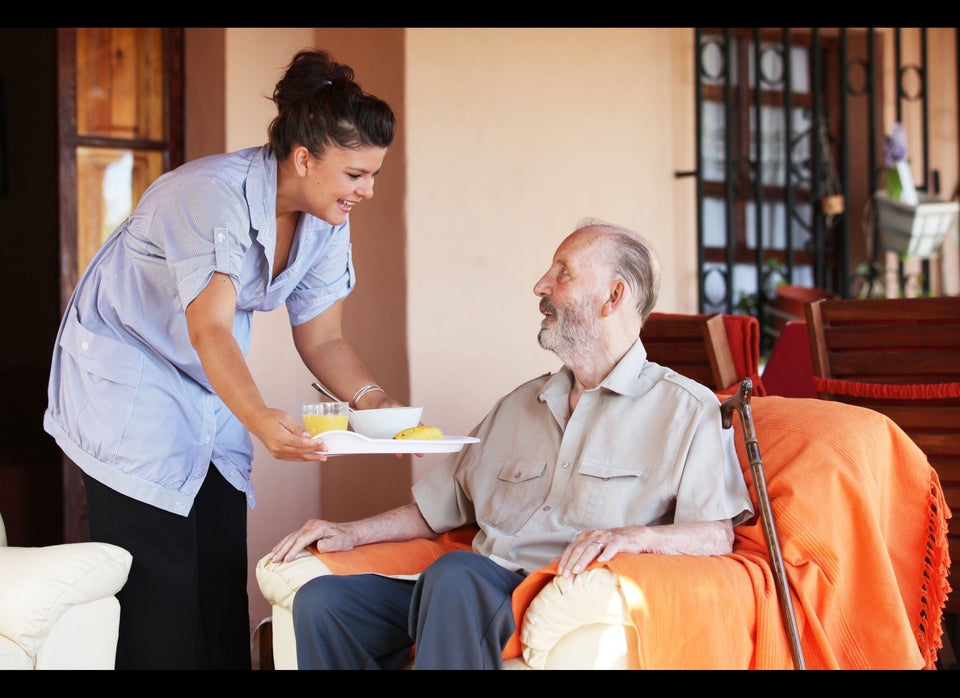 Tips For Choosing An Elderly Caregiver
Support HuffPost
The Stakes Have Never Been Higher
Related
Popular in the Community