Nothing says comfort like grilled cheese and tomato soup. On their own, these two dishes are already the epitome of comfort food, but something magical happens when we put the two together -- somehow it doesn't feel indulgent, it just feels right. And let's face it, we can all use a little extra comfort this time of year with the season swiftly turning towards chilly weather and the chaos of the holiday season in full swing.
The classic combination of a slice of American cheese, between two pieces of bread, slathered in butter, grilled to golden perfection and then dunked in a piping-hot bowl of creamy tomato soup is perfection. And we couldn't help but mess with perfection and put together a handful of recipes that play off of this winning combination -- dishes that are equally hearty and warming, yet provide a welcome little twist.
Feeling a little uneasy in your grilled cheese making skills? Fear not, the last slide contains a very handy how-to video to provide you with the skills to conquer any grilled cheese recipe.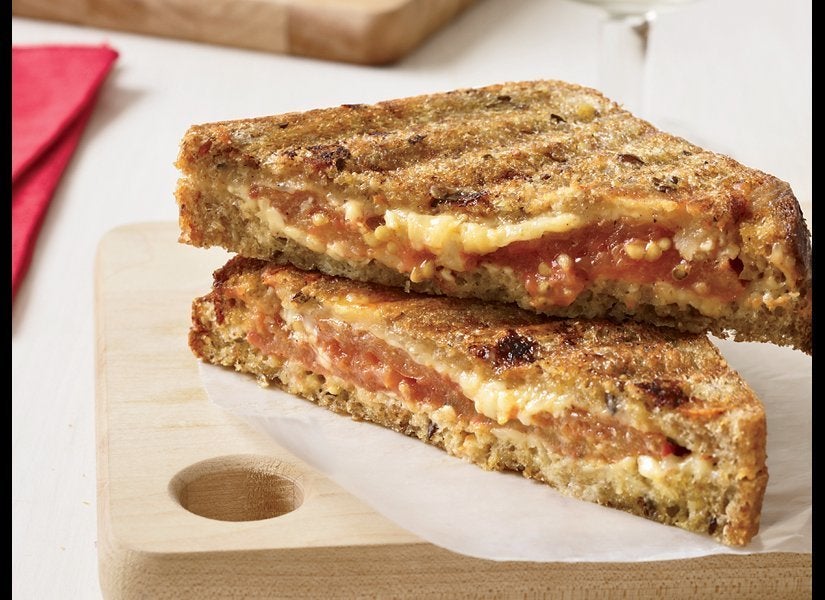 Grilled Cheese And Tomato Soup (And Variations Of The Favorite Duo)
Popular in the Community