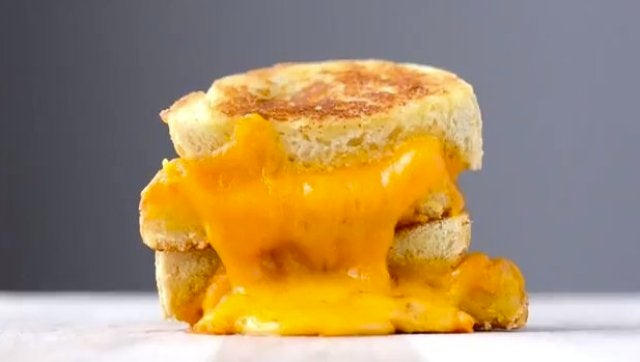 We have fantastic news: April is grilled cheese month. We have more fantastic news: BS' in the Kitchen, a great food blog which errs on the side of grilled-cheese-obsessed (like we do) is devoting a post every day this month to grilled cheese sandwiches.
We already loved BS' in the Kitchen for their pizza grilled cheese, dubbed "The Canadian." We can't wait to see what they come up with for 30 whole days, and our appetite has been especially piqued by the drool-worthy trailer below. Check it out, but don't say we didn't warn you -- you're really going to want a grilled cheese.
We've heard through the grapevine that grilled cheese plans include "The Perogy," "The Lasagna" and "The Lobster." We're starting to think that April is the best month.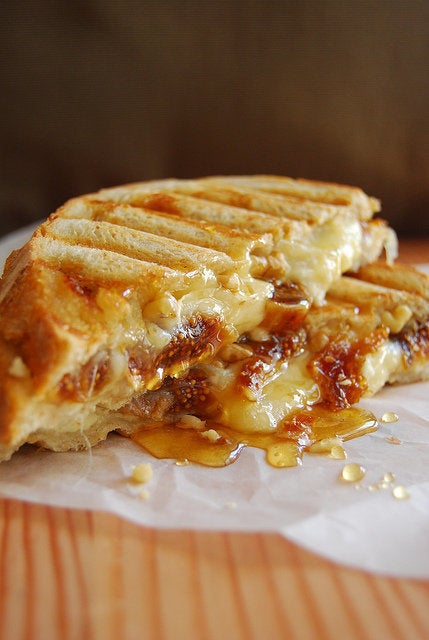 25 Mouth-Watering Grilled Cheese Recipes