We know what you're thinking. You've had every kind of peanut butter and jelly sandwich there is to have. You might even make the best PB&J on earth. Sorry, but you're wrong.
You see, we found earth's best peanut butter and jelly sandwich, and there are two very important things that make it so special: 1) it is a grilled peanut butter and jelly and 2) it is coated in crushed cornflakes. Emily of Fuss Free Cooking dreamt up this brilliance, and now we have to eat at least two of them in a row. We're pretty sure this thing could even make the Beyonce sandwich jealous. Are you sure you are ready for this extreme (peanut butter and) jelly?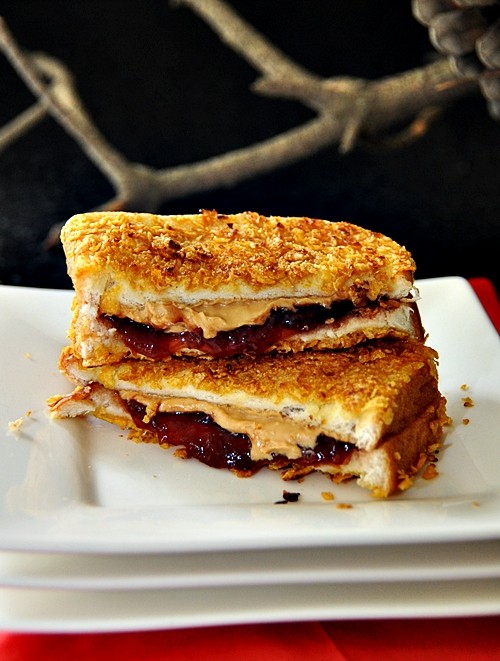 How'd she do it? The perpetual miracle of French toast. By coating your PB&J in an egg custard, then rolling it in crushed up cornflakes, you create this part sandwich, part French toast, part fried chicken masterpiece. We'll probably eat it for dessert, but we promise not to judge if you make this dinner every once in a while.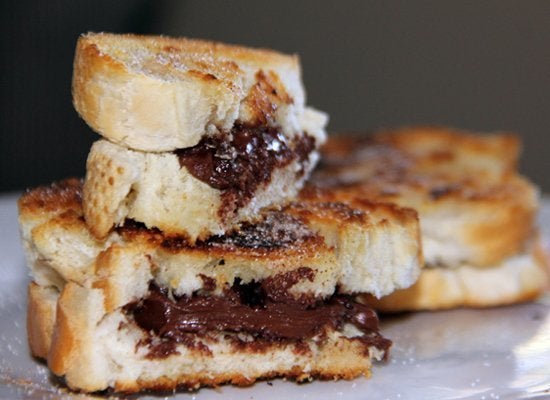 Grilled Chocolate Sandwiches