Chances are, you're going to eat a lot of salad this summer. And while there are more ways you can put that meal together than you can imagine ― with the fresh corn, watermelon, tomatoes, zucchini and greens available in abundance ― sometimes it still gets a little tired. Before you start getting bored of salads, consider the grill.
Grilled salads are a guaranteed way to keep your taste buds happy with all those leafy greens. Not only will salad lovers be thrilled about a new flavor to add to their bowl, but haters will easily be converted, too. Why? Because when they're grilled, greens get a little bit of caramelization thanks to char, which adds a nice sweetness and a little bit of crispiness. In other words, more flavor and more texture ― win, win.
So, how does one grill salad?
Romaine is one of the most popular greens to grill. You can simply slice it in half, drizzle olive oil on it and pop it on the grill on medium-high heat. This leafy green is an easy choice because it can be flipped without losing any leaves to the charcoals below. (It all stays together thanks to the heart.) After a few minutes on the grates, flip, grill for a few more minutes, remove it from the grill and dress as you wish.
Watch this video and you'll see just how easy it is.
Romaine is not the only green you can grill. Kale is also a great option. It's a little trickier to toss on the grill than romaine because its leaves aren't attached to a heart like romaine, so you might lose some leaves to the fire ― but the effort is well worth it. Nothing softens the tough leaves of kale like the fire of the grill can. It makes the leaves perfectly tender, sweetens them under the heat and adds a smoky quality you won't be able to get enough of.
We have three simple grilled salad recipes to get you started. And next time you fire up the grill for steak, don't forget to add the salad.
Simple Grilled Romaine Salad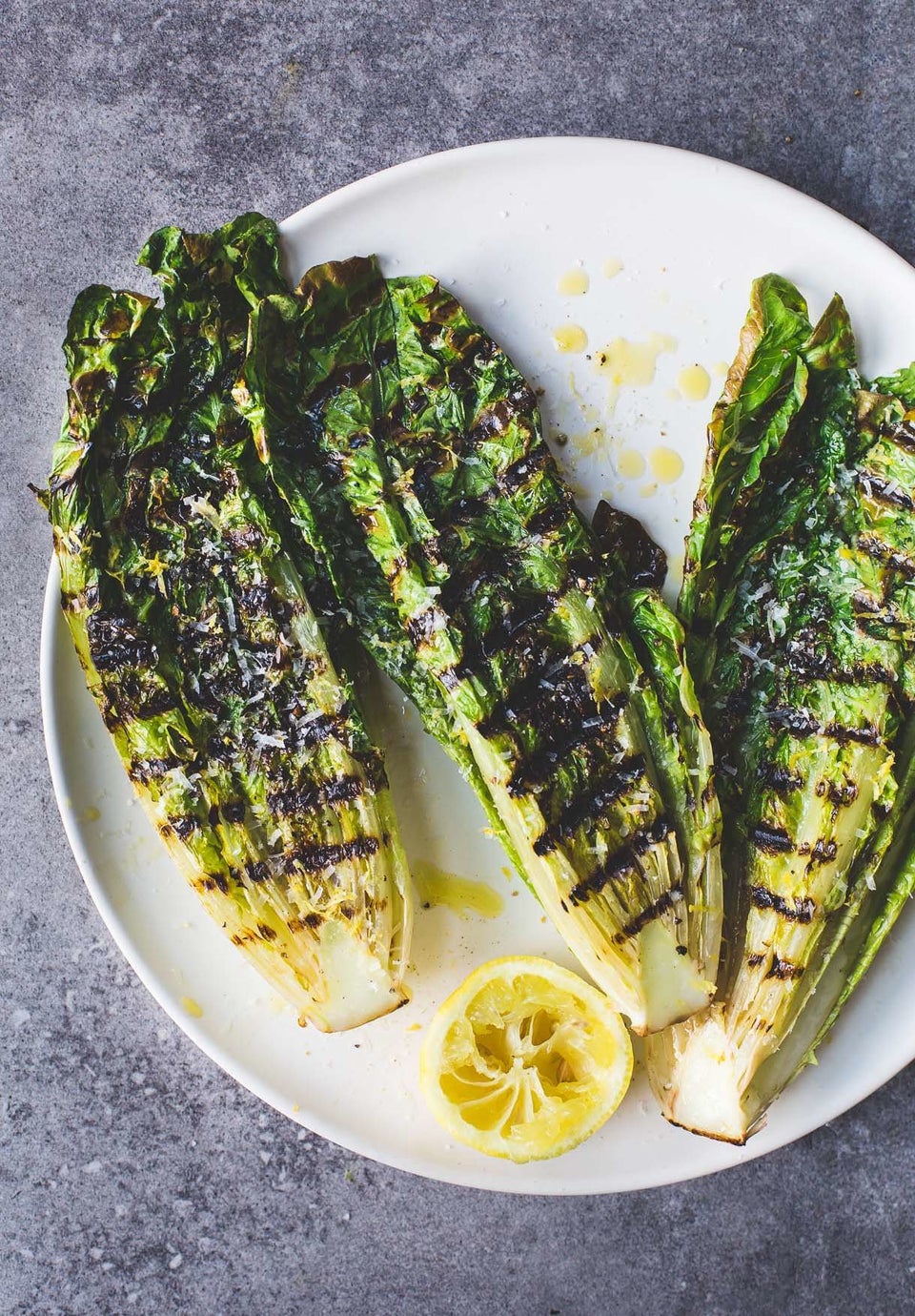 Grilled Romaine, Red Onion, Avocado And Bacon Salad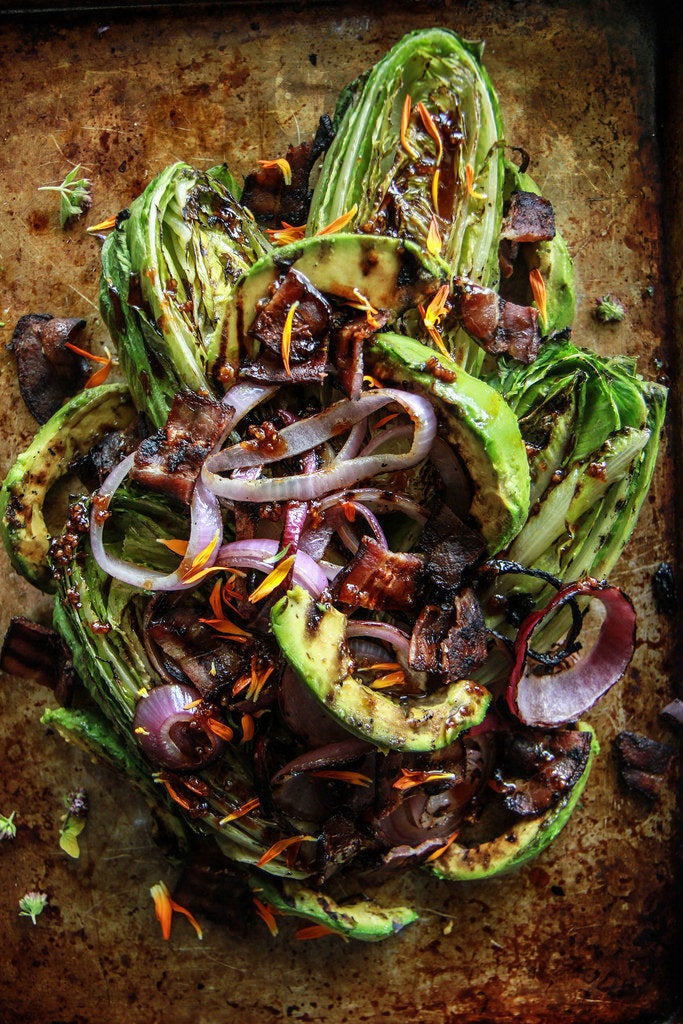 Grilled Kale Salad With Lemon Vinaigrette