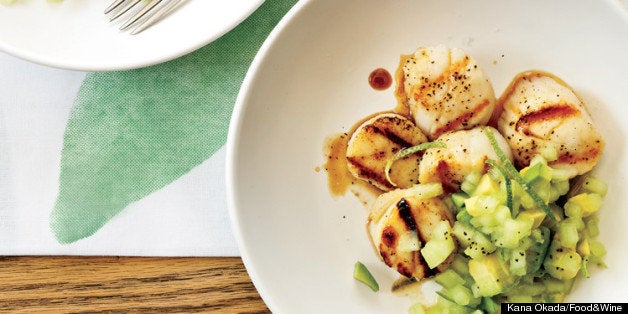 There's nothing like fresh seafood for dinner when the weather is nice. And guess what guys? The weather is finally nice. Which means we can look forward to months of fish, crab, lobster (if we're lucky) and scallops! We're big fans of scallops for their no-fuss cooking. Somehow, no matter which scallop recipe you use, they're always fork-tender and melt in your mouth.
Grilling scallops is one of the best ways to prepare them. Their delicate flavor is nicely paired with that smoky grilled taste. And, it means you can be outside enjoying the weather as you cook. Paired with a melon and avocado salsa, you'll be wanting to eat this all season long.
Get more seafood recipes.