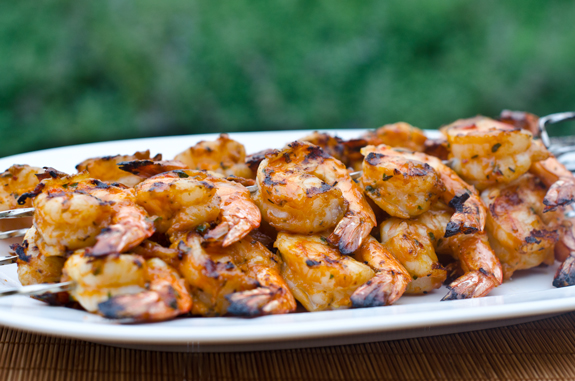 In this easy recipe, shrimp are quickly marinated in a bright and tangy mixture of olive oil, tomato paste, lemon, garlic, and herbs and then grilled until plump and slightly charred. They're perfect for entertaining -- either as an appetizer or main course -- because all of the prep is done ahead of time. All you have to do when your guests arrive is throw the skewers on the grill. But be forewarned: people will eat more than their fair share. Make extra!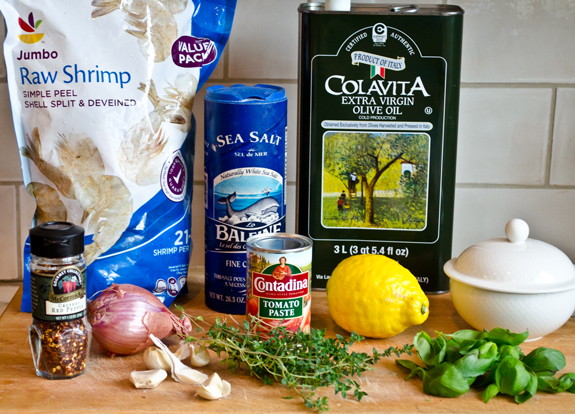 Try to find jumbo frozen shrimp (21-25 to a pound) labeled "shell split and deveined." Come dinnertime, all you have to do is poke a few holes in the bottom of the bag, run the shrimp under warm water to quickly defrost, and then peel. Fact is, unless you live on the coast and have access to fresh shrimp, it's best to buy frozen. The "fresh" shrimp you see in the seafood case at the supermarket are almost always thawed frozen shrimp, and you never know how long they've been sitting there. Most shrimp are cleaned and flash frozen shortly after being caught, so you're better off buying frozen shrimp and defrosting them yourself.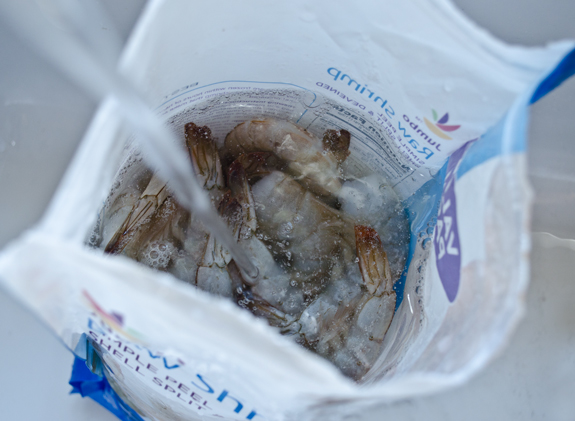 Begin by making the marinade. Combine the tomato paste, olive oil, lemon juice, shallots, garlic, herbs, salt, sugar, and red pepper flakes in a mini food processor or blender.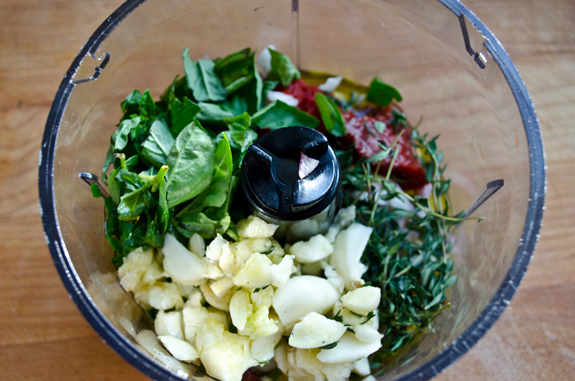 Process until the mixture resembles a thick paste.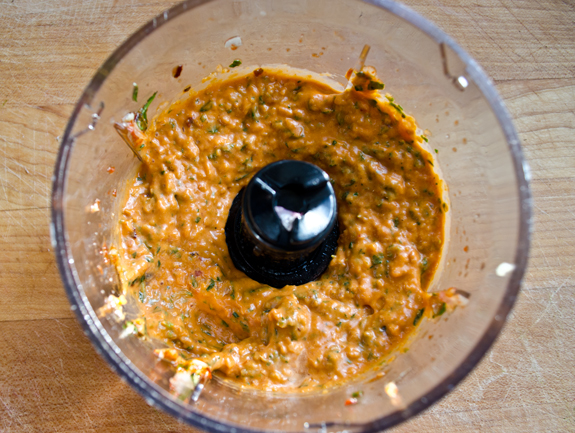 Toss the shrimp with the marinade and let sit at room temperature for 30 minutes to 1 hour.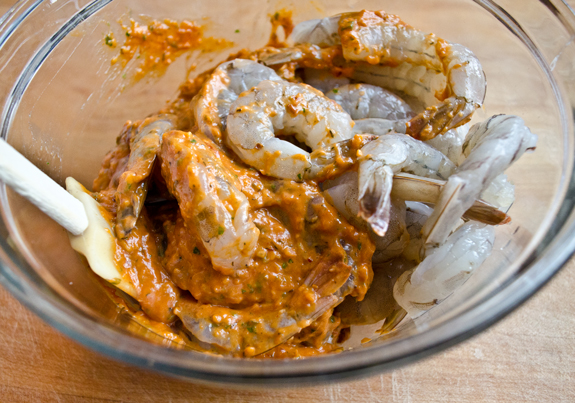 Thread the shrimp onto skewers. This is optional, but I think the skewers make it so much easier to turn the shrimp on the grill.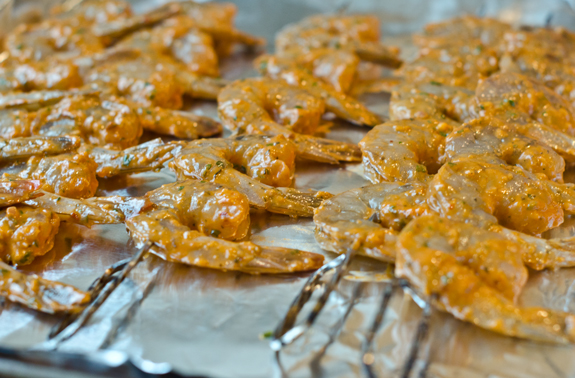 Preheat the grill to medium-high heat, then grease the grates with a wad of paper towels dipped in oil.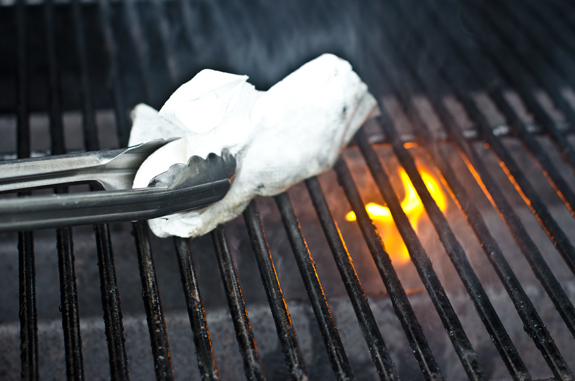 Grill the shrimp about 1-1/2 minutes per side. It sounds crazy but I always set a timer -- three minutes goes by faster than you think, and it's a sin to overcook them!