We are always on the lookout for easy, delicious, impressive recipes for summer cookouts. We love burgers and hot dogs, but sometimes we want to get a little fancier without spending all day in the kitchen (even though we really like doing that too). The solution is so simple, we can't believe we haven't talked about it earlier: grilled whole fish.
Grilling fish whole seems intimidating to some cooks, because cooking anything whole sounds like a huge undertaking. The great news is that this may be one of the easiest ways in history to prepare fish, while still managing to elicit 'oohs' and 'aahs' from dinner guests as you present the main dish. (And, if you are one of those people who gets weirded out by fish heads -- which we'll try to talk you out of because there's a lot of good meat right around there -- you can ask your fishmonger to remove it for you when they clean it.)
One of our favorite things about a whole grilled fish, is that you get to control the flavor of the fish by stuffing the cavity with aromatics before grilling. Once you've got your cleaned, whole fish patted dry, drizzled inside and out with olive oil and salt and pepper, it's time to think citrus, chile, onion, garlic, herbs. We could go on forever, but instead, check out seven of the best combinations you can stuff into a fish before you grill it.
1. Basil, Tomato, Onion and Lemon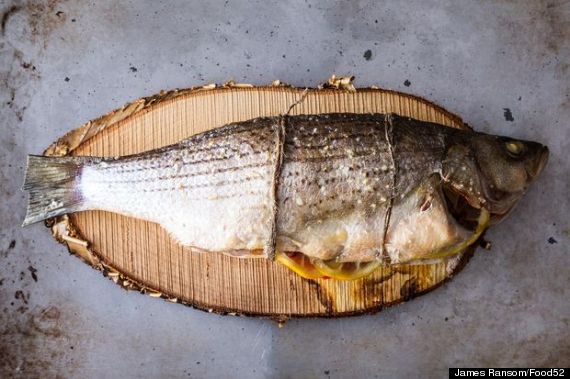 Get the Cedar Plank Grilled Loup de Mer (Sea Bass) recipe from Food52.
2. Preserved Lemon Relish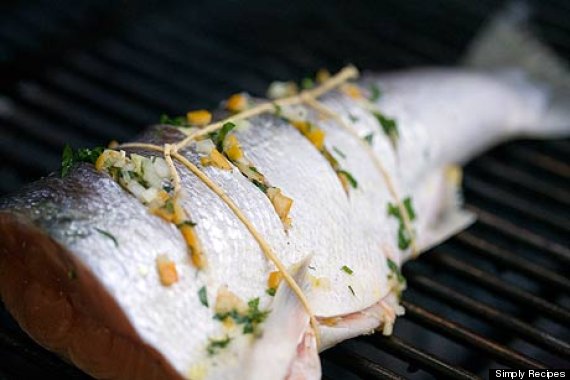 Get the Grilled Wild Salmon with Preserved Lemon Relish recipe from Simply Recipes.
3. Garlic, Leeks, Grapefruit and Thyme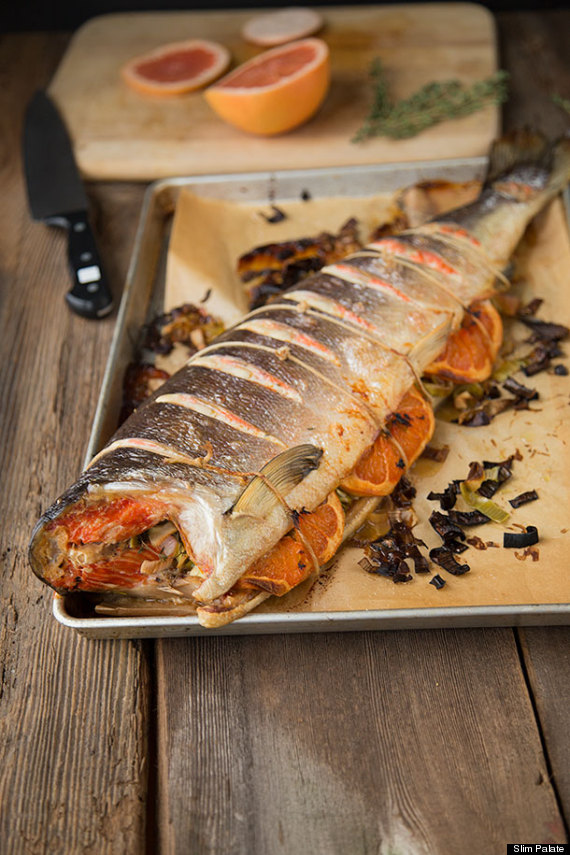 Get the Whole Roasted Salmon with Grapefruit and Leeks recipe from Slim Palate. (This recipe calls for roasting rather than grilling, but is totally adaptable for the grill. You'll need to adjust your cooking time, but everything else should be exactly the same!)
4. Swiss Chard, Shallots and Lemon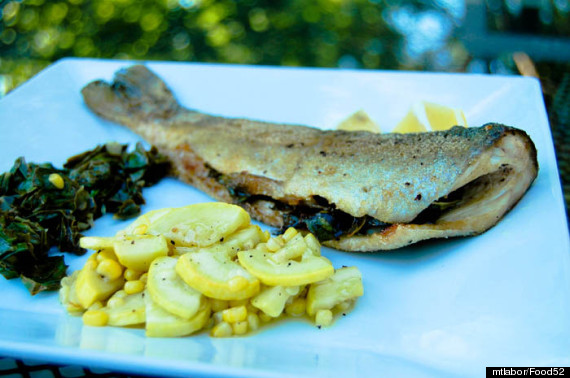 Get the Swiss Chard Stuffed Whole Trout recipe from Food52.
5. Thai Basil and Cilantro Inside, Banana Leaf Outside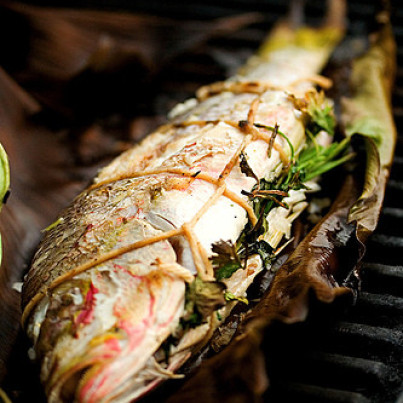 Get the Grilled Whole Fish on Banana Leaf recipe from Steamy Kitchen.
6. Lemon, Garlic, Green Olives and Capers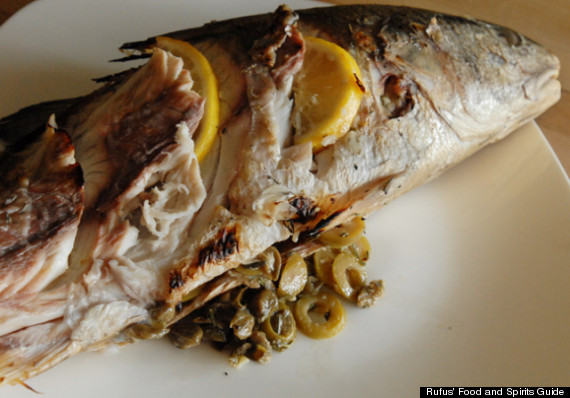 Get the Grilled Whole Fish Stuffed with Citrus and Olives from Rufus' Food and Spirits Guide.
7. Nothing, But Put Some Vinaigrette on Top of It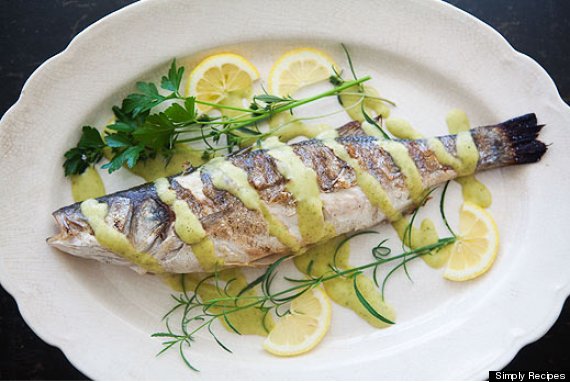 Of course, the fresher the fish, the fewer ingredients you need to make it taste good. Get the Grilled Branzino with Rosemary Vinaigrette recipe from Simply Recipes.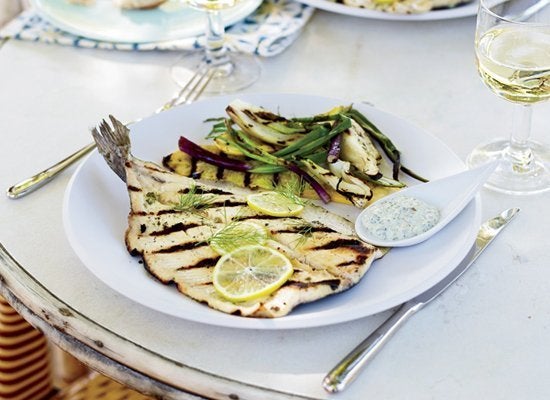 Fishing Trip Fish Recipes