Grimes made an announcement over the weekend that was as confusing as her baby's name.
The "Oblivion" singer and girlfriend of Tesla and SpaceX CEO Elon Musk revealed in her Instagram Stories on Saturday that she had tested positive for COVID-19.
"Finally got COVID but weirdly enjoying the DayQuil fever dream...2021," she wrote.
Grimes inexplicably shared the news of her diagnosis over a screenshot of the art for SZA's new track "Good Days," and added, "This song is soooo" with a string of emojis.
The pop star did not mention in her post whether Musk or their infant child, X Æ A-Xii, had also contracted the virus.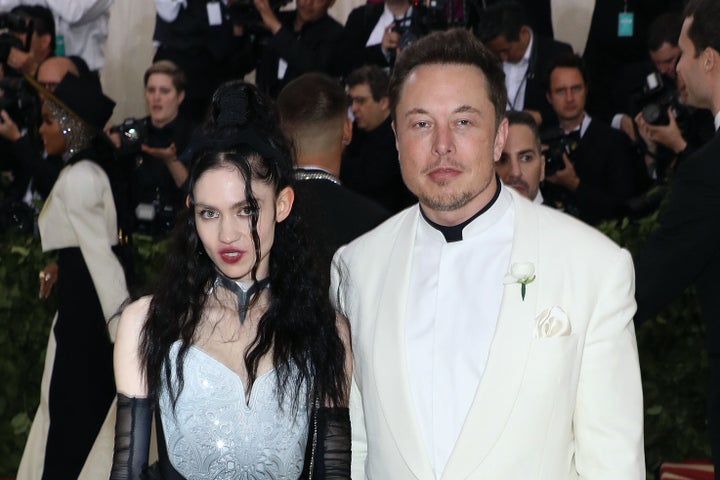 When screenshots of Grime's post made their way to Twitter, some users were baffled by the tone of the announcement.
Grimes' attitude toward contracting COVID-19 may be influenced by her boyfriend's opinions surrounding it. In November, Musk tweeted that he "most likely" had COVID-19 after receiving varying results from multiple tests.
At the time, he also tweeted that he was experiencing cold-like symptoms and that "DayQuil rocks" — which may explain Grimes' reasoning for taking it.
Previously, in April, Musk had called COVID-19 shutdown orders "fascist." In May, he tweeted that his company was reopening "against Alameda County rules" in California, adding that if anyone was to be arrested, "I ask that it only be me."
"I think the reality of COVID is that it is dangerous if you're elderly and have pre-existing conditions," Musk told The New York Times in July. "It absolutely makes sense to have a lockdown if you're vulnerable, but I do not think it makes sense to have a lockdown if you're not vulnerable."
Popular in the Community