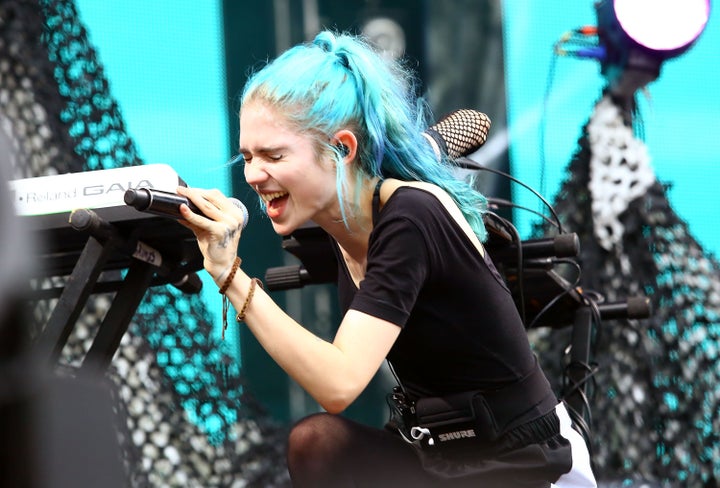 The one-woman synth-pop act Grimes, aka Claire Boucher, has been an outspoken voice against double standards for women in music. And in an interview published in Rolling Stone, the singer revealed the extent of her firsthand knowledge of sexism in the industry.
Asked by Rolling Stone about her feelings on Kesha's lawsuit against producer Dr. Luke, Grimes said that she didn't know enough to comment on that case specifically. But she had experienced producers threatening to hinder her career in exchange for what seems like sexual favors:
I will say that I've been in numerous situations where male producers would literally be like, "We won't finish the song unless you come back to my hotel room." If I was younger or in a more financially desperate situation, maybe I would have done that. I don't think there are few female producers because women aren't interested. It's difficult for women to get in. It's a pretty hostile environment.
This isn't the first time the singer has talked about the harassment she faces as a musician. In a July interview with The Fader, Grimes recalled a strange man forcibly kissing her at a performance.
"One time I was backstage at a show, and there was this random guy in my dressing room," she said. "He just grabbed me and started making out with me, and I was like, Ah!, and pushed him off. Then he went, 'Ha! I kiss-raped you' and left."
In a male-dominated industry where women are a rarity on the technical side of production, assault and harassment are frequently unreported or totally ignored. The singer has dealt with another common hurdle faced by women in the industry, too: Colleagues and even fans who think they do not make their own music from start to finish.
"It fucking sucks walking into a room and have everyone assume that you don't make your own art," she said.
If you have a story about mistreatment, sexual harassment or sexual assault in the music industry, contact Sara Boboltz at sara.boboltz@huffingtonpost.com or Maxwell Strachan at maxwell@huffingtonpost.com.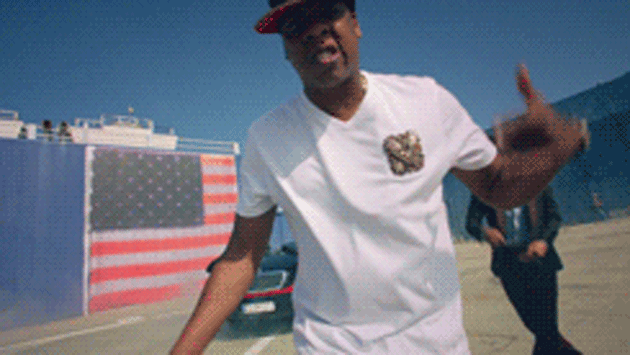 10 Songs With Hidden Meanings
Popular in the Community