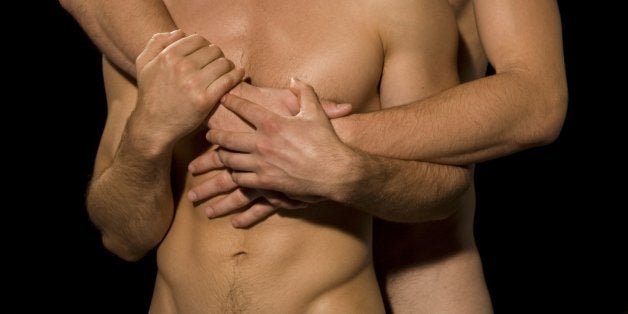 The founder and CEO ofGrindr, the gay social networking app that exploded on the scene in 2009 and now reports over 7 million users in 192 countries, believes he has an "opportunity to make a difference." Gay men worldwide may be using Grindr to quickly track the locations of potential sex partners a few feet away, but Joel Simkhai believes that if he can inspire those men to think about homophobia or make a phone call to a legislator in the process of scanning for dates, then that's a pretty great thing.
In an interview with me on SiriusXM Progress, Simkhai discussed that and some of the efforts to which Grindr has lent itself. And he responded to the criticisms of Grindr, including that it's superficial or pressures gay men to conform to physical ideals, saying, "Fanstastic, I love it. Absolutely. Look good. I'm very proud if Grindr has forced us to up our game."
"If I can make a difference, I'm going to try," Simkhai said, discussing Grindr4Equality, an effort he launched in 2011 to use the app to help create awareness and organize. "Grindr is here to help you meet someone. We're not here to change the world. So if it can help you meet someone but make a difference, that's very exciting to me."
In parts of the U.S. where there isn't a gay bar or even a town for many miles, Grindr has become vital for gay men looking to meet. Simkhai noted that that's the case as well in many other parts of the world where Grindr users are chatting and exchanging photos.
Listen to Simkhai discuss Grindr's impact around the world:
"Let's take it to Saudi Arabia and Afghanistan, and all these other countries where it's literally illegal to be gay, where there are no gay bars," he said. "Where you are not protected. Where you can literally go to jail for being who you are. Where you don't even know what gay is. You know you have these feelings but there's no one else around you who can explain those to you. Fortunately for those guys, Grindr is gay for them. That is all they understand. There is no place for them to go to other than Grindr. That s something that we're proud of and something that's unfortunate. It's unfortunate that that's the situation, that we're the only option for them. And something that we're working toward changing. There's a lot we can do."
That ability to connect gay men makes Grindr a powerful organizing tool, perhaps in the way gay bars have historically been meeting places where political action was spurred even if the main purpose for many was to find dates or hook up for sex. In that regard, Grindr hasn't gone unnoticed by anti-gay governments.
"We were just recently banned in Turkey," Simkhai said. "No real explanation as to why. From my perspective, 60 years ago they would burn books. What you see governments do today is cutting off access to communication. I'm worried for Turkish gay men. I'm concerned about gay men and women in Russia."
According to Grindr, 100,000 users signed a petition against Russia's "gay propaganda" law and users helped to raise $107,000 to stop anti-gay legislation in Singapore. The app has been used to create awareness around campaigns such as International Day Against Homophobia and Transphobia, and to bring attention to anti-gay violence in South Africa. In the U.S., Grindr users were urged to call legislators and politicians to push for marriage equality in New Jersey, Rhode Island, Hawaii, Minnesota, Delaware and Illinois.
"Our premise is that if we can get a lot of people to do something small, we can make a difference," Simkhai explained. "We do have a lot of users and have the ability to message them and target them. We can target Delaware. We can target Illinois, and ask them to call their representative, contact their governor. One of the blessings of our democracy is that our elected officials look at these numbers, look at these phone calls."
Simkhai said he doesn't get too much pushback from Grindr users who may not want the politics.
"We don't get too many complaints at all," he said. "But it's a balancing act. You're not going to Grindr—it's not a political app, that's not what it's for. I don't pretend to say that's my mission here in life. That's not what drives this. What drives this is helping you meet, helping you find other gay men, so that you're not spending lot of time on your phone or computer."
Simkhai also responded to critics who say Grindr and online hookup sites are hurting gay bars, which are diminishing in cities across the country, possibly as gay men meet online, snuffing out an important, historic meeting spaces for gay men.
Listen to Simkhai discuss his critics:
"From my perspective, before we came onboard in the day of the Internet, of the pure Internet -- computers and laptops -- you essentially had to stay home to use an online service," he countered. "So you had a binary choice. You either would go out or you would use your computer. Grindr now gives you another choice, where you can be online and offline. You can be at the bar on Grindr. So you don't have to choose between going to the gay bar and going online."
And to those critics who say Grindr is superficial and reduces gay men to physical ideals, he responded with a smile.
"Fanstastic! I love it. Absolutely. Look good. I'm very proud if Grindr has forced us to up up our game. To brush our teeth. Comb our hair. Eat right. Go to the gym. Be a healthy person. Cut back on the smoking. Cut back on the bad things and look your best. We're men. We visualize. We see before we hear, before we think, before we do anything else. That's how we are. I haven't changed that. That's what our evolution has taught us to do. I certainly go to the gym more because of Grindr. I'm competing with the guy a space away from me on that grid."
And yes, Simkhai, who said he created Grindr because he was just thinking about himself and how to meet guys in an easier way, is always on Grindr.
"All the time," he answered. "I'm the number one user. This app was built for myself. So, I use it all the time."
Before You Go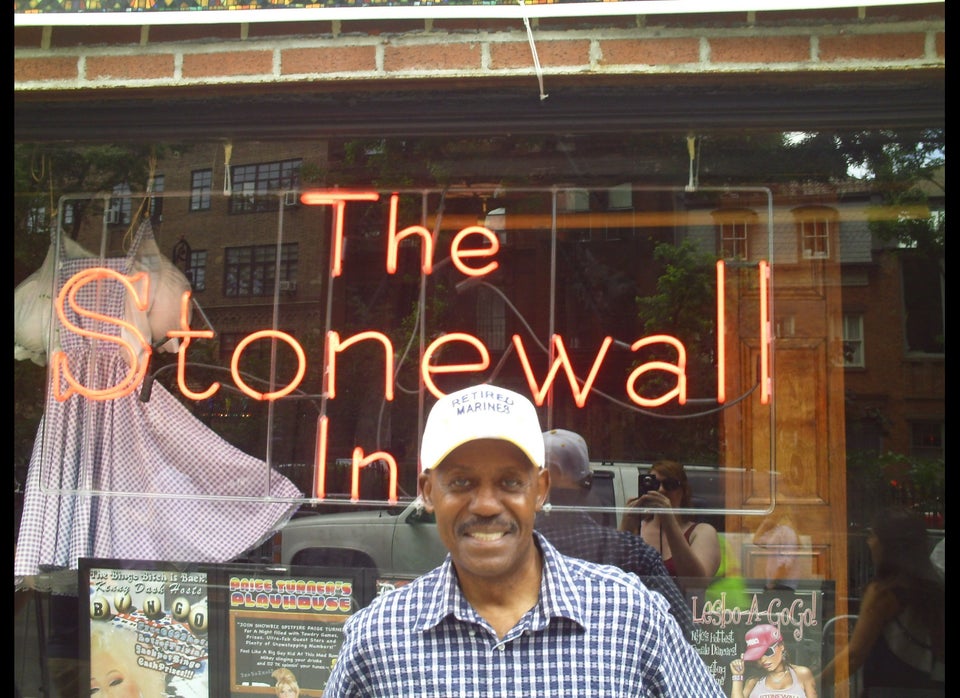 Gay Pride Around The World
Popular in the Community