Queer dating and social networking app Grindr will now offer a feature that will allow users to opt-in to discreet and automatic reminders to get an HIV test every three to six months.
Announced on Monday, the reminder feature will let users receive a notification in their Grindr inbox, where they are then given the option to find an HIV testing facility nearby and update their profile.
"Grindr's making it as easy to get tested as to find a date," said Dan Wohlfeiler, director of public health consortium Building Healthy Online Communities, in a press release. "Getting tested regularly for STDs, including HIV is one of the most important things a guy can do for his own health, and his partner's."
The three-to-six-month span is the suggested testing window recommended by the CDC for sexually active gay and bisexual men, with at least once a year being the baseline.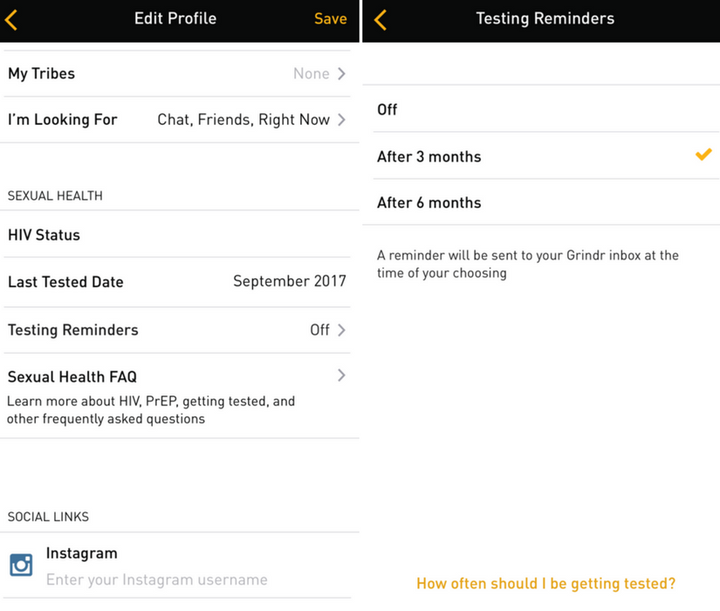 Grindr will also advertise for HIV testing sites in the United States for free, in partnership with CenterLink, an organization that connects many LGBTQ community centers around the country.
The company has been testing the free ads "in fifteen rural and underserved areas in America for the past year," including a community center in Allentown, Pennsylvania.
"With free ads for our services running on Grindr, we've been able to target users in our community and raise awareness for our center and HIV testing services," said Adrian Shanker, founder and executive director of Allentown's Bradbury-Sullivan LGBT Community Center in a press release.
Grindr is a globally used app with roughly 3.6 million users, making the potential impact of the new features monumental.
"The more you make it normal, the more people are going to access it," he told the Times.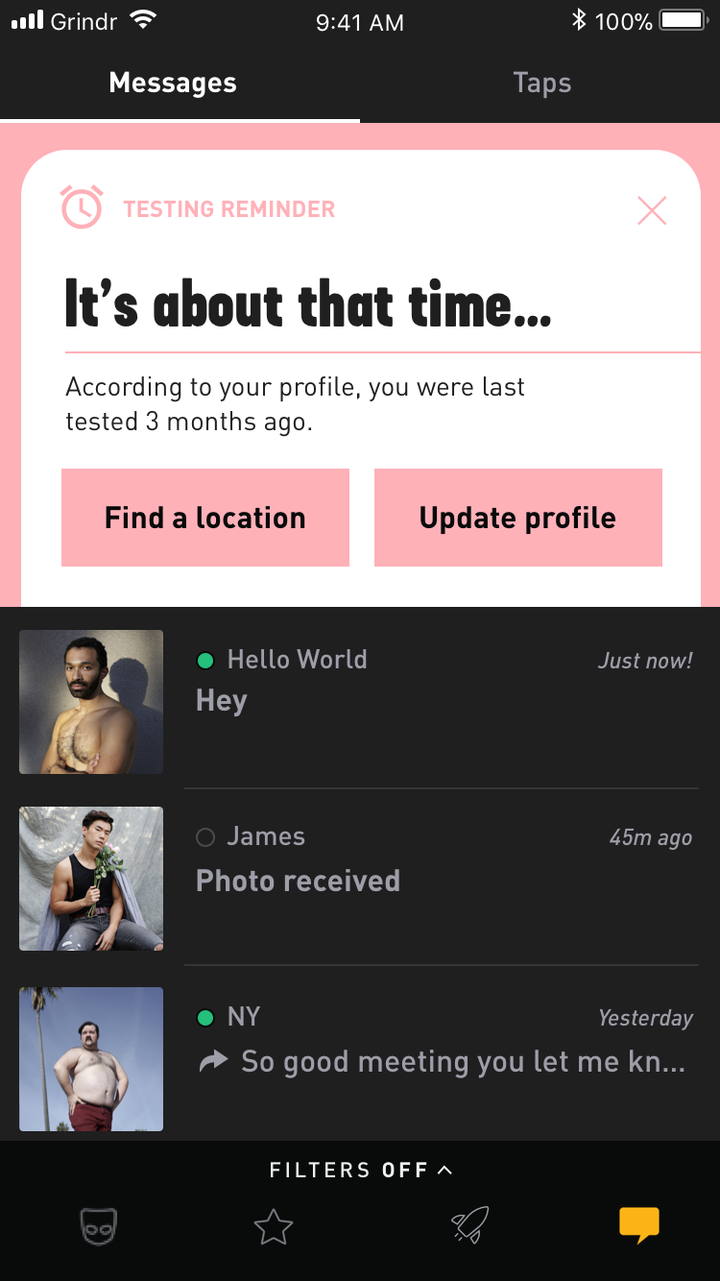 "We have seen a dramatic increase in use of our HIV testing site over the last two years, particularly in people that have never been tested before," Shanker said. "With this data we are able to better address the needs in our community. It's a virtuous cycle that Grindr has helped contribute to. Without Grindr's platform, we wouldn't be able to do this work around prevention and awareness or reach those most in need."
If you know of an HIV testing site that may want to take part, you can contact Grindr for Equality at equality@grindr.com.