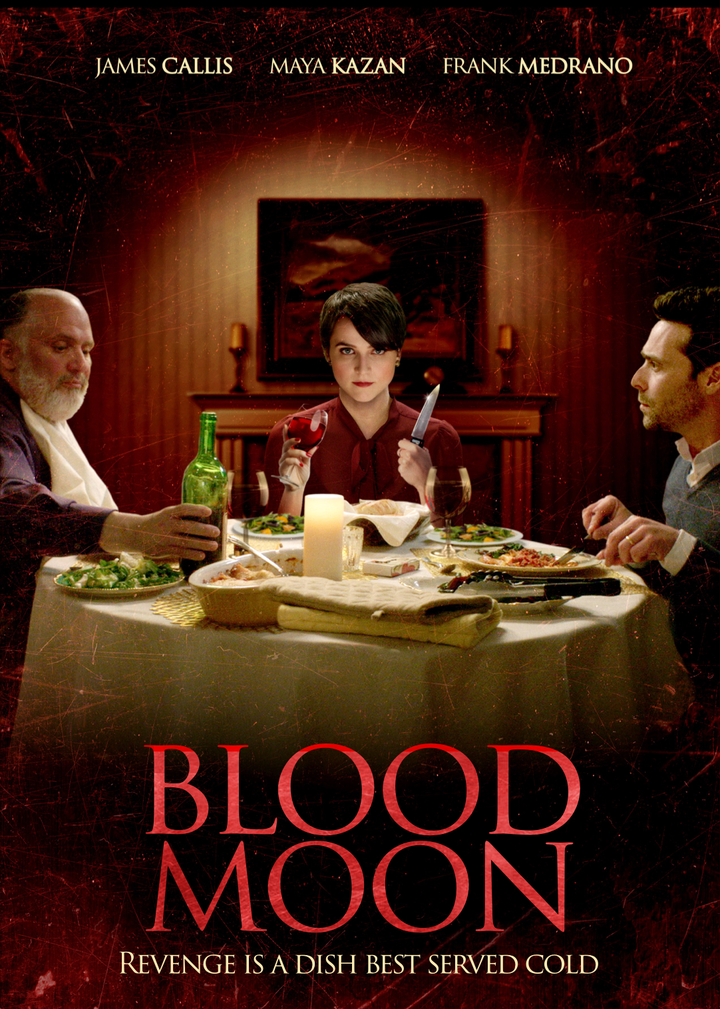 When Theo Dumont, co-founder of the HollyShorts Film Festival, asked that the first feature film I directed, Blood Moon, open this year's festival, I was beyond thrilled. Since 2007, when a then little-known short film festival asked me to screen my 30 minute documentary For Tomorrow: The Toms Shoes Story, I have witnessed Dumont and his partner, Daniel Sol, grow HollyShorts into the largest short film festival in the USA...if not the world. It's a ten-day celebration of true motion picture artistry right in the center of Hollywood, California. I could not be more honored that Blood Moon will open what has now become a major cultural event at the renowned TCL Chinese Theaters.
Blood Moon, adapted from the play by Nicholas Kazan, is a psychological crime thriller that harkens back to the classic Greek tragedies. The play has enjoyed many successful runs since its initial Off-Broadway performance with Dana Delany in 1983. As soon as I saw a scene put up in Larry Moss' acting class, I was determined to turn this dark, twisted work into a motion picture. When I met Nicholas Kazan we both agreed it would be considered "challenging material" by Hollywood standards and I would have to find funding from outside the normal channels. However, Kazan's story had already proven to be a timeless drama since it had been performed for audiences around the globe and to me, Blood Moon is a great play like Who Is Afraid of Virginia Woolf, Glengarry Glen Ross, and M. Butterfly. Now, after many years of dedication and hard work by my cast and crew, our dream of memorializing Blood Moon as a full-length motion picture has come true. Starring James Callis (Battlestar Galactica), Maya Kazan (Boardwalk Empire), and Frank Medrano (The Usual Suspects, Shawshank Redemption), this haunting tale about lost innocence and vengeance will prove to be the perfect commencement for a festival full of screenings, awards, seminars, and parties.
An official Academy Award qualifying venue for the Best Short Films, the HollyShorts Film Festival begins with the premiere of Blood Moon at 6 pm on August 11 at TCL Chinese Theaters in Hollywood, California and runs through August 20th. Over 4,000 entries were submitted to compete for prizes valued at over $75,000. The countdown to Los Angeles' celebration of the short film has begun...and I couldn't be more excited that it all begins with the launch of Blood Moon.
Popular in the Community