Selling an Old Navy item called "pop pants" -- the color's pop, apparently -- Chase once again embodies Clark Griswold, well-meaning idiot and patriarch of the Griswold family. The commercial goofs on the famous scene in "Christmas Vacation" when Clark tries to plug in the Christmas lights on his house to varying degrees of success. D'Angelo and Lewis, as, respectively, Clark's wife and daughter, are there to lend support and eyerolls.
The ever-present Old Navy ads won't be the only chance to see Chase on television in the coming months; he also co-stars on "Community," this despite parting ways with the series last Wednesday. Before exiting, Chase shot a significant portion of the show's fourth season, meaning his polarizing character will be present when "Community" returns in January.
Watch the Old Navy ad above.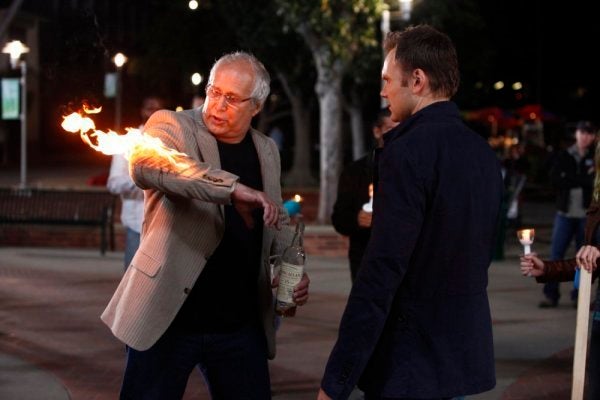 Chevy Chase On 'Community'
Popular in the Community