I've been around explorers my entire life and, believe me, I have heard some great stories. On a recent shoot, I met bear guide Leonard Ellis, and boy did he have one for the books. It was about an encounter with a huge grizzly bear who got a little too close for comfort. And the best part was...it was probably true.
The worst part was that we were heading to the very spot where the yarn unraveled.
Several years ago, Leonard was leading two guys from Queens, New York on a bear expedition. While scouting the trail, he spotted a huge grizzly upriver, and began to track it through dense woods. He looked back to make sure everybody was on point, and when he turned around, there was a half-ton, 8-foot-tall Grizzly about 4 feet away.
"I went to stop, but I had hip waders on with felt bottoms so...my feet went right over from underneath me and I went right underneath the bear...basically, right under his belly and his back foot was here and his front foot was here and then he turned and he put a paw on each side of my head."
The bear put his snout 6-inches from Leonard's face and gave a roar so loud that it made the ground vibrate. Paralyzed by the moment, gun in hand, Leonard could do nothing but submit to his fate.
"He blew so hard, I couldn't believe how it pushed my cheeks back and everything like that and in the same instance like his nose and his breath and everything was right there and...he just bounded off and took off and my feet were still cold backwards and it just happened so fast I couldn't believe it. It was - fortunately, it was just a young boar and if it hadn't been a sow with cubs, she might have bit me or something like that..."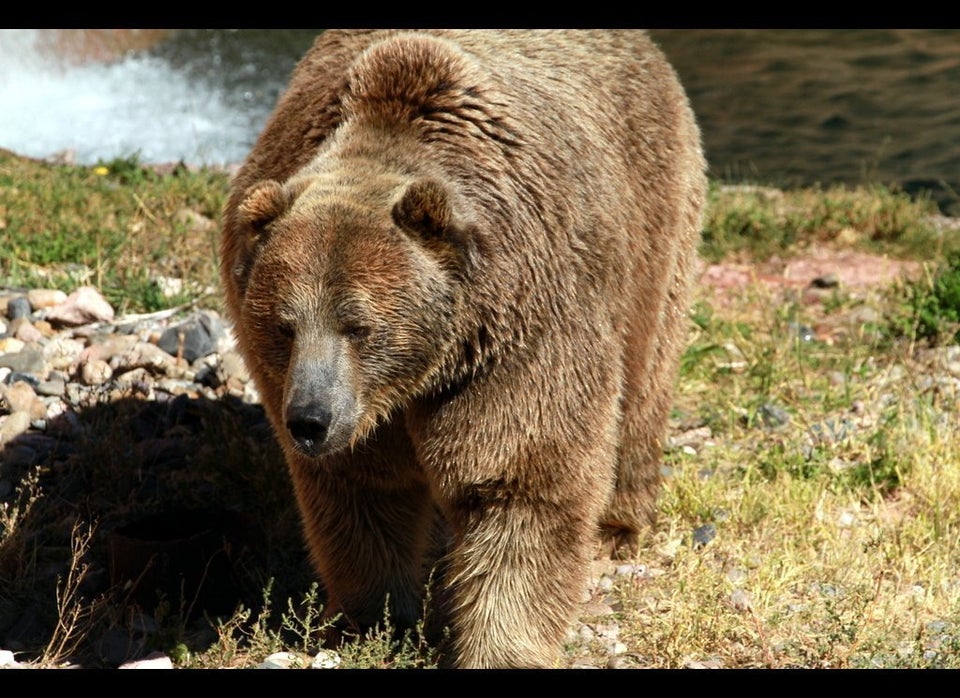 And here you might ask yourself "why would he ever put himself in that situation, where he could very possibly die." The reality is, it's not about surviving, but living. And to this day, Leonard is living a full life.
Perhaps what's particularly thrilling and romantic about exploring the outdoors is walking out of the woods, or climbing off that mountain, and saying "you'll never guess what happened to me." I've often thought that the role of an explorer is also that of a storyteller. For that story alone, he is a great explorer.