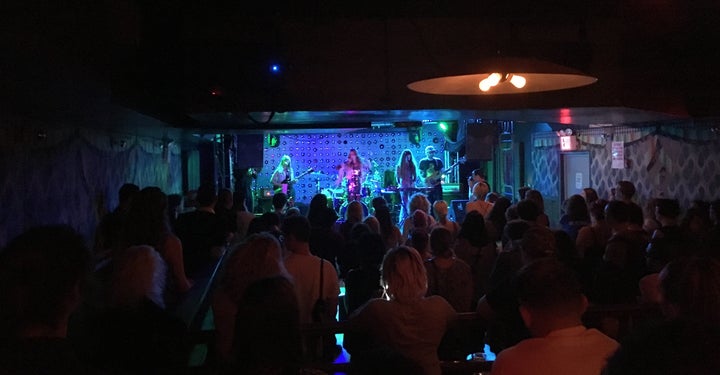 BROOKLYN, N.Y. ― Michele Dauber stood onstage, waiting for the crowd's cheers to die down. For the audience of feminists gathered at Baby's All Right on Monday, the Stanford law professor was a celebrity ― and her effort to remove Judge Aaron Persky from the bench in Santa Clara County, California, is personal.
Persky became the object of international scorn in June when he sentenced former Stanford University student Brock Turner for sexually assaulting an unconscious woman on the school's campus. Prosecutors requested six years in prison; Persky gave Turner just six months ― and he only has to serve three.
"It really is delivering the message that if you are raped, if you are the victim of some kind of sexual violence or domestic violence on a college campus, you are on your own," Dauber said onstage Monday. "And to perpetrators it says, 'Don't worry, the court will have your back.'"
"Women and other survivors of sexual violence ― because it's not only women ― have fought too hard and too long to be treated as if we do not matter."
Dauber's appearance in New York was part of a fundraiser organized by Grlcvlt, a secretive women's-only society of about 3,000 members. To join, a woman has to be invited by one member, and a second member has to vouch for her character.
Grlcvlt's Facebook group is invite-only, and its events up until now have been private ― but in June, members held their first public "Fuck Rape Culture" event to write letters calling for Persky's removal. They thought maybe 50 people would show up, but more than 1,000 people came, the line wrapping around the block.
Dauber called into Grlcvlt's first event via webcam, and the group's organizers asked her what they could do to help. She replied that the Persky recall effort, which could not start in earnest until after the fall election, would need more funding to succeed in 2017.
If Persky's lenient sentence for Turner sends a message, then Grlcvlt members believe getting rid of him would send an equally powerful message that society won't stand for letting sexual violence slide.
Underscoring why this is such a personal issue for the group, Remy Holwick, a model and photographer who runs Grlcvlt's New York chapter, cited the powerful stories women in Grlcvlt's Facebook group shared when the Turner case was all over the news.
"The group stopped for a day while literally hundreds of women came out in the group and shared the time they were raped," she explained. "It was every background, every educational level. It was not a problem that was specific to being in your 20s, it was not a problem that was specific to being white, it was not a problem specific to being black, it was not specific to being of means or not of means."
Turner's jail sentence was an "aggression" against every member of Grlcvlt, Holwick said.
Monday's fundraiser cost $25 at the door, and was the first of several events Grlcvlt is planning to support Dauber's efforts to remove Persky. Holwick said they're organizing four or five more fundraisers, including a gala in October and a holiday shop in December.
While the events will help raise money, Grlcvlt also wants to ensure that the media doesn't just pick up and move on after its widespread coverage of Turner and Persky in June.
"If we're going to break the media trend cycle, it's through sustained action when things get tough," Holwick told The Huffington Post. Grlcvlt will also be enlisting the help of celebrities ― like actresses Rose McGowan and Amber Tamblyn, who spoke at Monday's fundraiser ― to raise awareness about their efforts.
Taking the stage in the middle of Monday's lineup, Dauber recalled how Persky spoke during Turner's sentencing hearing.
"I was there. The judge really treated [the victim] as if she didn't matter," she said. "He paid a lot of attention to Turner's pain, Turner's injury, and treated him as if his repetitional injury was the injury that really mattered. And we really are here today to say enough is enough. Women and other survivors of sexual violence ― because it's not only women ― have fought too hard and too long to be treated as if we do not matter."
Dauber was also in court for the sentencing of Ming Hsuan Chiang, a Cisco systems engineer who pleaded no contest to a domestic violence felony for beating his former fiancee. Persky gave Chiang "weekend jail," meaning that for roughly three months, he'll check into county jail on the weekend and be released during the week.
At the sentencing, Dauber said, Chiang questioned whether he'd be let out on Monday mornings in time to make it to his job in Silicon Valley. She said Persky stopped on a dime to call someone for the answer, rather than telling Chiang to figure it out on his own, as she would've preferred.
"It's something that when you hear about it, it's impossible not to be angry and not to want to do something about it," said Amanda Chapin, a Grlcvlt member who's helping organize the fundraisers.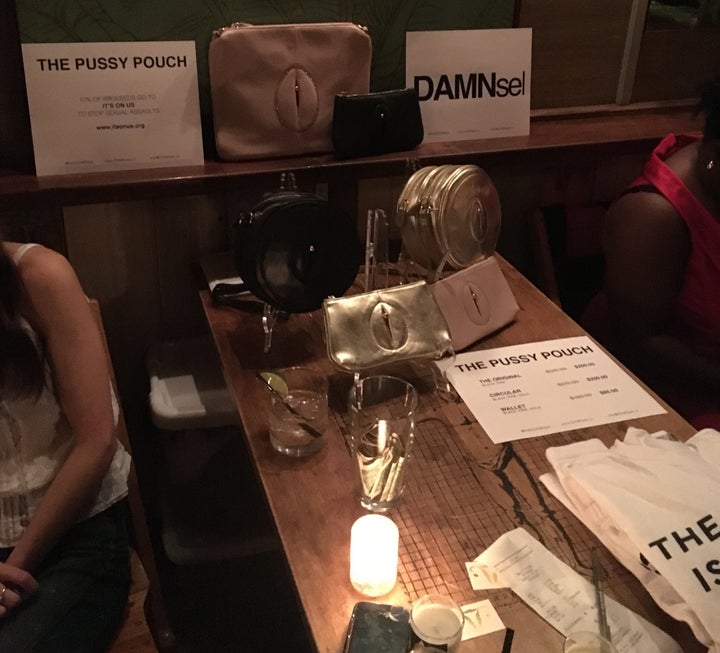 Grlcvlt hopes its events will help members feel ownership of the Persky recall efforts. More than any other time, Chapin said, the Turner case caused the group to come together around a single issue.
"We had a lot of people coming out of the woodwork ― 'I'm a baker, I'm a writer, I'm a photographer, I'm a hair stylist ― I want to do something,'" she explained. The hair stylist, for example, offered to have her services auctioned off to help raise money.
Becca Gastfriend, a Grlcvlt member who helped organize the bands for Monday night, said the group is not just fighting for Turner's victim, but for all women. "When this whole case broke out, I read the letter of the victim in my bedroom, and I felt helpless about what I personally could do to honor the bravery of this victim," she said.
Grlcvlt members "were really sick of seeing armchair activism," Holwick said. "It was like, 'This can't be it, this can't be it ― we can't just sit here and let it go by on a screen.' Especially in an election season, you share an article and it doesn't change anything except who's on your friends list."
Related Coverage:
Popular in the Community