This heroic groom probably didn't expect to play the role of Superman on his wedding day.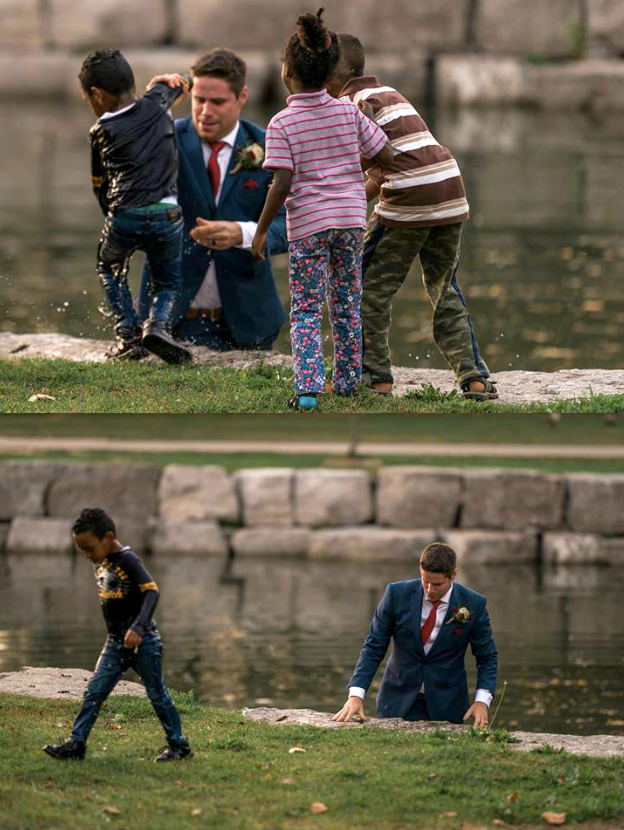 "It was my turn to get my solo pictures taken so Clay was hanging out by the pond waiting," Brittany told HuffPost. "We had three kids following us around [and] Clay noticed there was only two kids he could see... he walked over to check on them and noticed the kids looking at the water and one kid was struggling to swim, so Clay jumped down on a rock ledge closer to the water and pulled him out."
The kids continued hanging out in the park after the incident, and the Cooks enjoyed the rest of their wedding night, Brittany added. The couple didn't think much of the incident at first but later realized the value of Clayton's quick thinking.
"Now it's hitting us more that if we weren't in the right place at the right time, things may have gone differently and perhaps even tragically," Brittany said.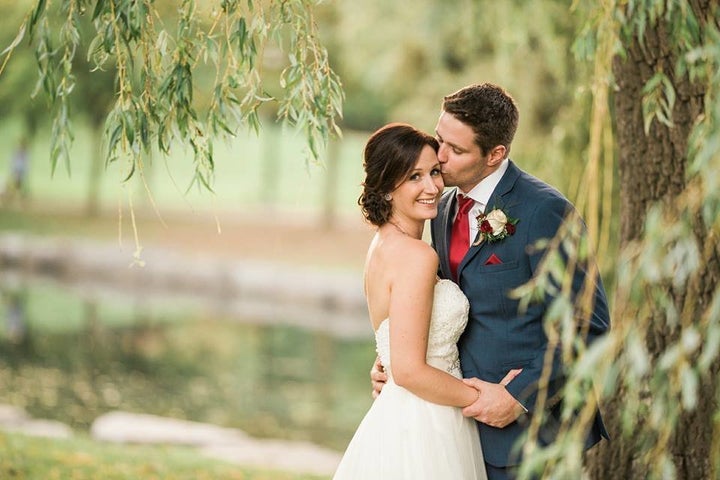 Congrats to the happy couple!
Related
Before You Go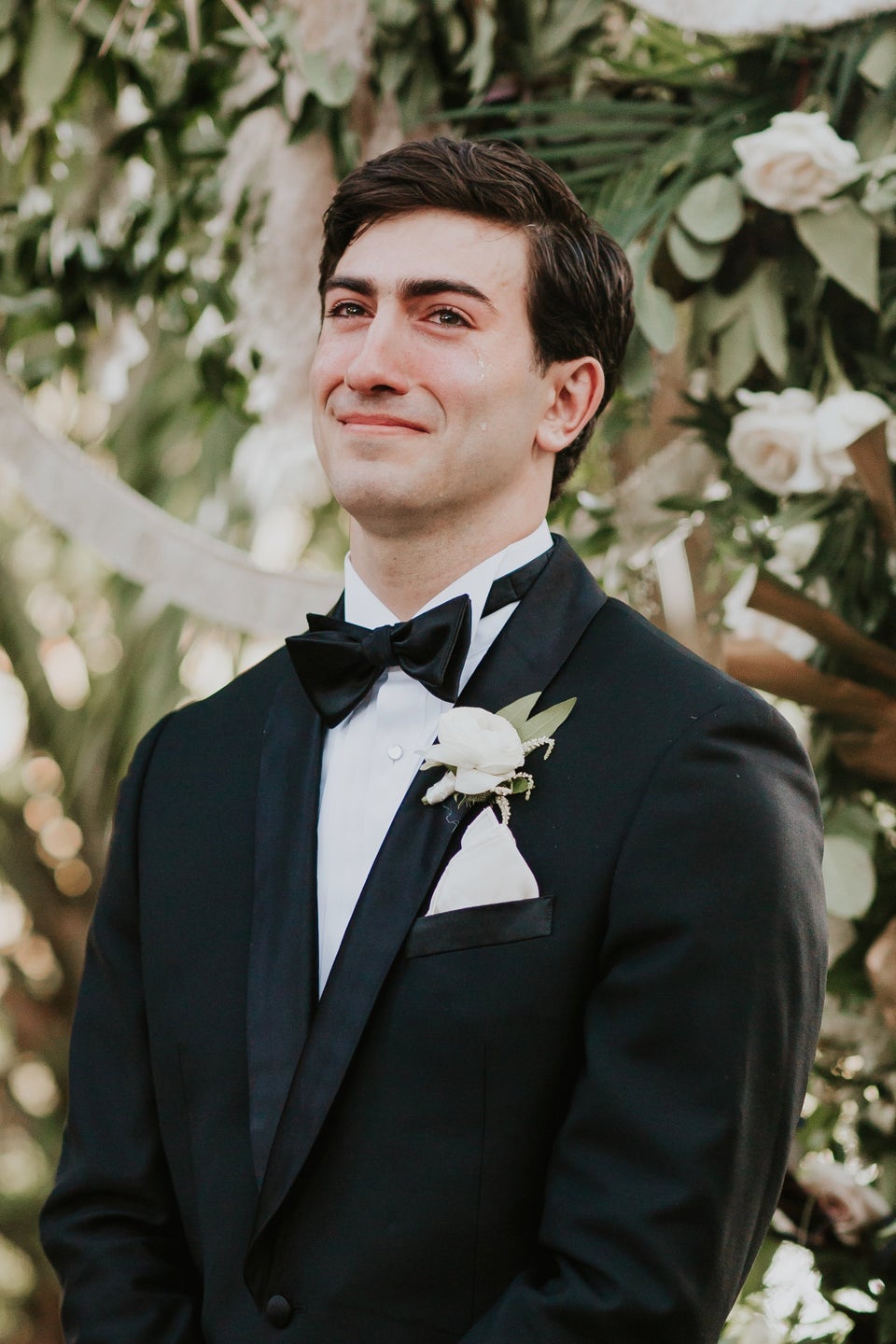 Emotional Grooms