Among the myriad things a couple wants to go perfectly on their wedding day, capturing the event through photographs or video is pretty high on most everyone's list. After all, how best to remember the momentous occasion?
That's why this unique way to record the ceremony from the groom's point of view, put to the test by Michael Kammes at his wedding, really caught our attention. Kammes wrote about the process recently on YouTube:
I had to 1-up my 3D wedding proposal, and what better way to do it than by recording the event with the first ever (?) groom POV hidden camera.

I wore several hidden HD Cameras at our wedding to capture every moment from my point of view. This video is of the hidden camera I wore at eye level during the ceremony and reception. Here are the highlights, including the best moments from the ceremony, first entrance, first dance, cake cutting, and garter removal!

As far as tech, I used a 1080p 808 #26 keychain camera with a 15" lens extension affixed to my glasses throughout the entire wedding.
Related
Before You Go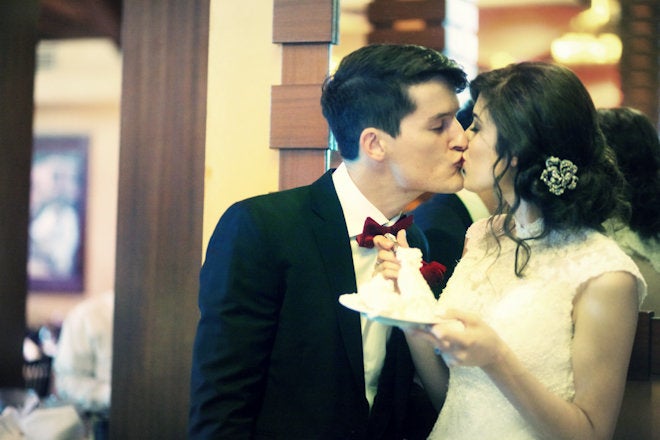 Great Wedding Kisses