Groom Jared Basham is admittedly not the best at expressing his feelings. So at his wedding ceremony, he found a creative way to recite his vows: by letting some of the most famous love songs do the talking instead.
"I know that I struggle sometimes with showing my emotions," he says to his bride Kyndra in the video below. "And because of that, I vow to try and express how I feel to you in the most creative and ludicrous ways."
(Story continues after the video)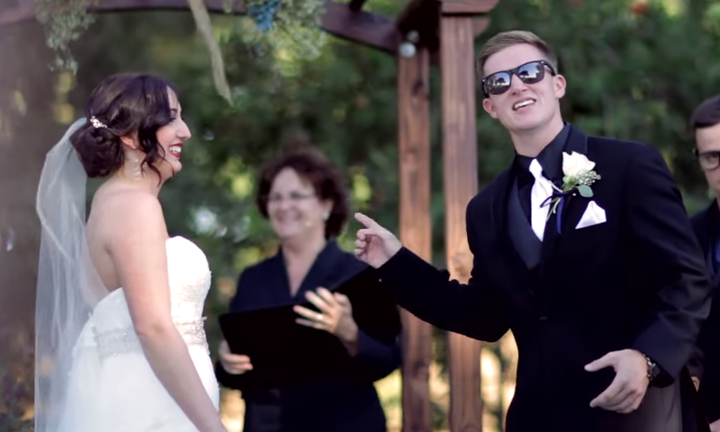 "It has just always been who I am, taking things over the top," Jared told The Huffington Post of his surprise performance. "She's the most special person in the world to me and that was our most special day. Of course I had to make it the best I could, while making sure she understands just who she is marrying."
Although it seems like Jared is lip-syncing in the video, he told HuffPost he was "100 percent singing those songs" and that it was "not pretty."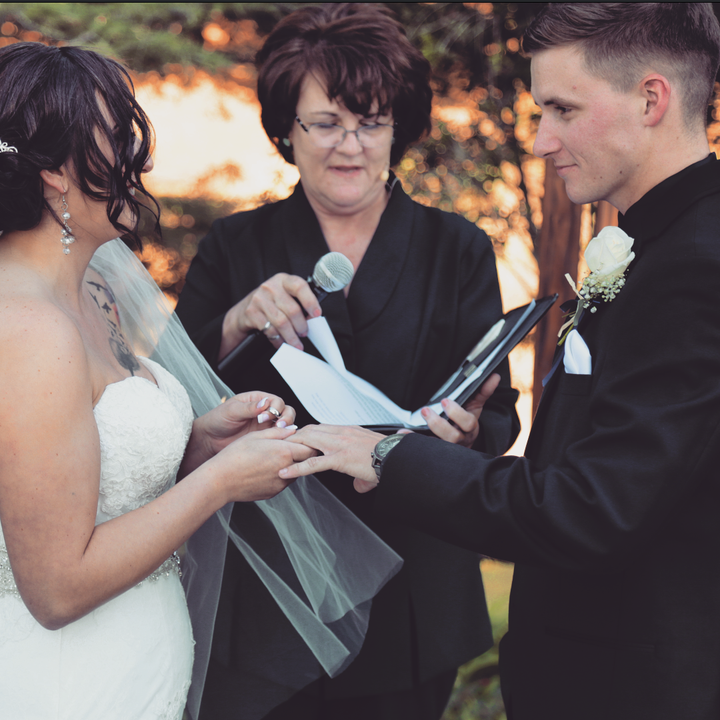 Both the bride and groom are on active duty in the Air Force -- she is stationed in Florida and he is stationed in Japan. Jared started singing to Kyndra while they are apart in order to cheer her up.
"We have been apart nearly our whole relationship," the groom said. "Whenever she has a bad day, I would serenade her over Skype with those songs and others. It would always make her day."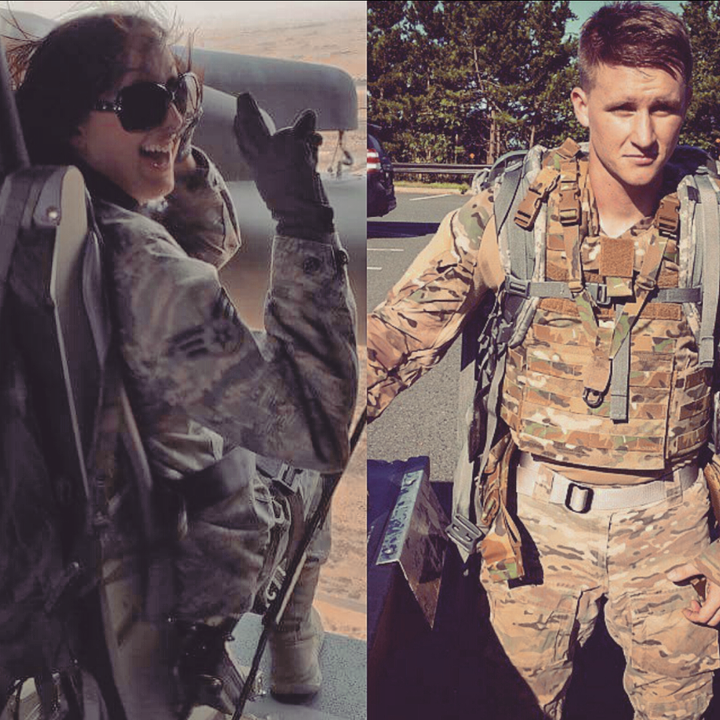 The bride said she absolutely loved the surprise and the way the vows perfectly reflected his personality.
"The best part was that it was literally straight from the heart -- no choreography or intense planning," Kyndra said. "It goes to show that it wasn't to impress an audience, it was to make me smile."
"You should of seen her face," Jared added. "Biggest smile I have ever seen. That's what I did it for."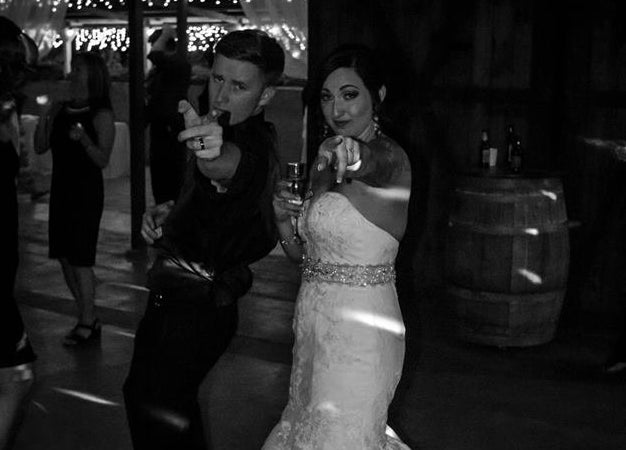 The happy couple first met at a hookah bar when both Jared and Kyndra were out with friends. Jared immediately called dibs on "the cutie with the tattoos."
"We all decided to go bowling afterwards," Jared said of their first meeting. "Normally, [my friend] Preston, being the most handsome of the group, woos the pretty girl. But that night, for some reason, he felt nice."
Preston set up a team competition, deliberating putting Kyndra on Jared's team.
"I lost a bet to her and promised to cook her dinner," he said. "One delicious plate of chicken parmesan pasta later, here we are."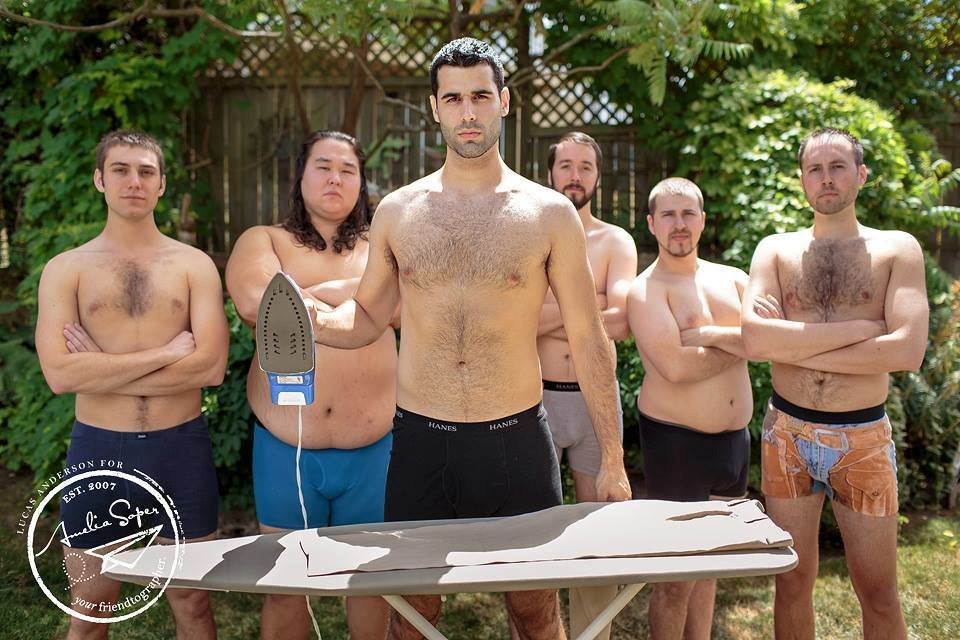 Fun Wedding Party Photo Ideas