At Noah Aberlin and PJ Simmons' Oct. 7 wedding in Coxsackie, New York, the couple surprised their guests with a twist on the traditional first dance.
"It was unreal," Aberlin said. "People were so loud, which made it so fun for us."
And if you're wondering, yes, they totally nailed the famous lift at the end.
"When Noah suggested 'Dirty Dancing' with the lift, I was initially like, 'Are you nuts?" Simmons said. "But he's a strong guy who I would trust with my life and knew there was no way he'd drop me, so we went for it. It was super scary at first but so much fun to work on together."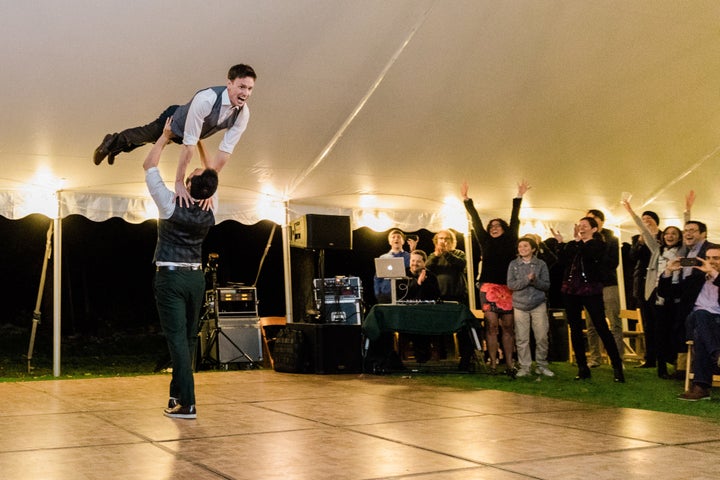 Aberlin graduated from Syracuse University with a degree in musical theater and has performed professionally in national tours of shows like "Young Frankenstein," "The Producers" and "The Wizard of Oz." Simmons said his footwork training has been "largely focused on his tennis game," but he loves salsa dancing. The grooms choreographed the dance together, with help from their talented friends and inspiration from their favorite movies and musicals.
Aberlin and Simmons have been together for 10 years. The couples' mutual friend, Tony-nominated actress Lauren Worsham, was the one who set them up.
"When she found out I was single, Lauren excitedly began asking me questions about 'my type' and said she was going to set me up with someone great," Simmons said. "I thought, 'setups never work' but played along anyway."
Sure enough, the pair hit it off. And the rest, as they say, is history.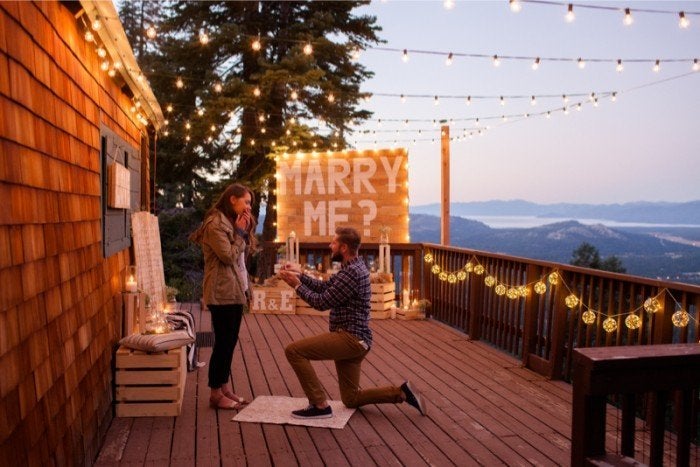 Emotional Proposal Photos