During Bailey and Micah Baker's August 5 ceremony at Honey Creek Farms in Dandridge, Tennessee, Micah was completely overcome with emotion.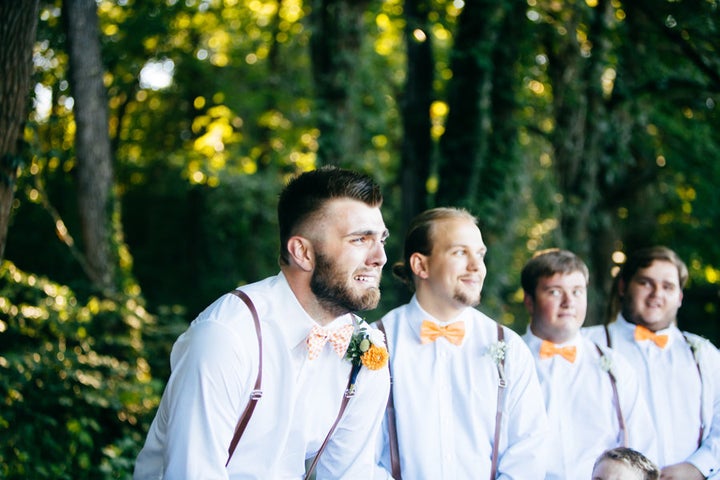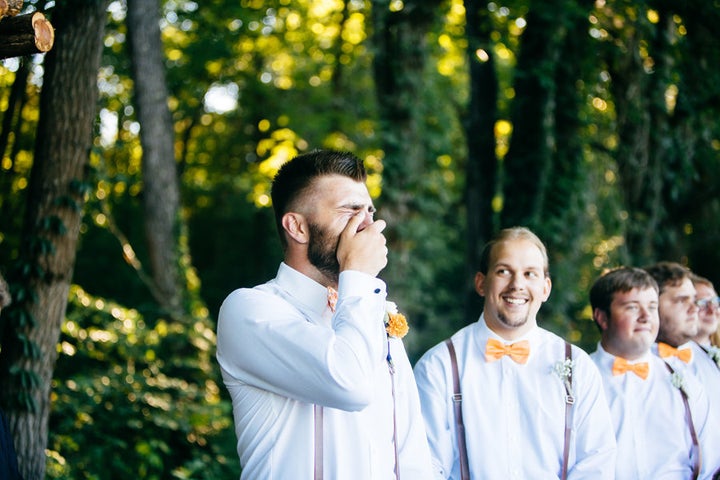 According to photographer Amber Lowe, the groom had his back turned so he couldn't see Bailey walking down a hill to the ceremony location. When she arrived, the best man tapped Micah to turn around and see his beautiful bride for the first time.
"Before he turned around, he had already been crying. And as soon as he saw her, he doubled over and just started sobbing," Lowe told HuffPost. "I've been photographing weddings for five years and I've never seen a reaction like this. I, personally, was trying to hold together so I could focus on getting the shot."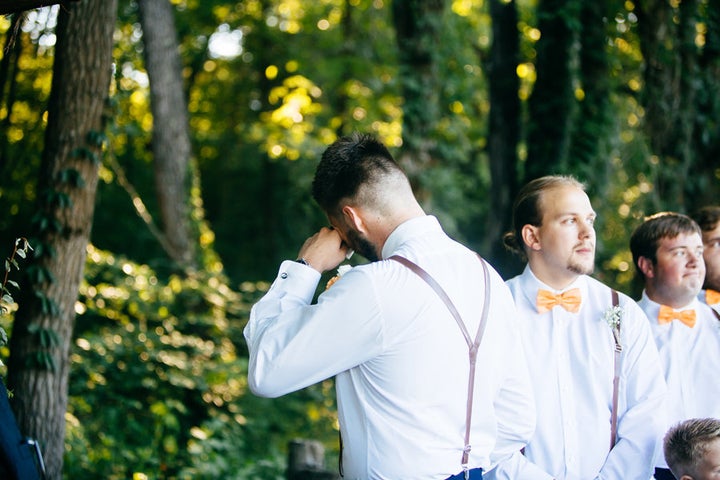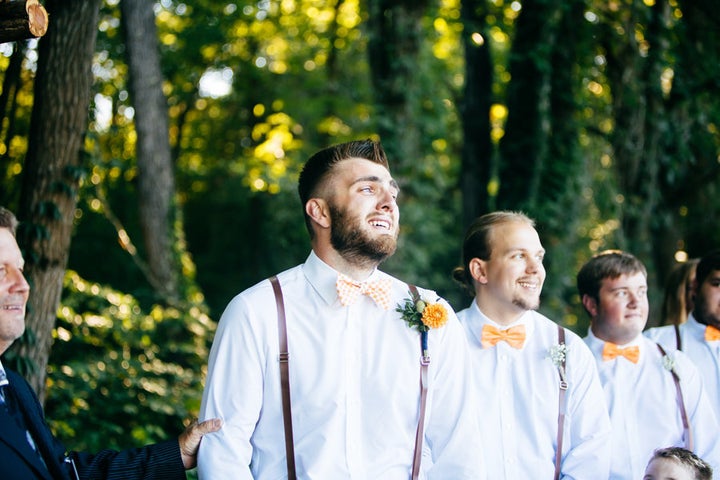 "I lost it more than I already had that day," the groom told ABC News of the tearful moment.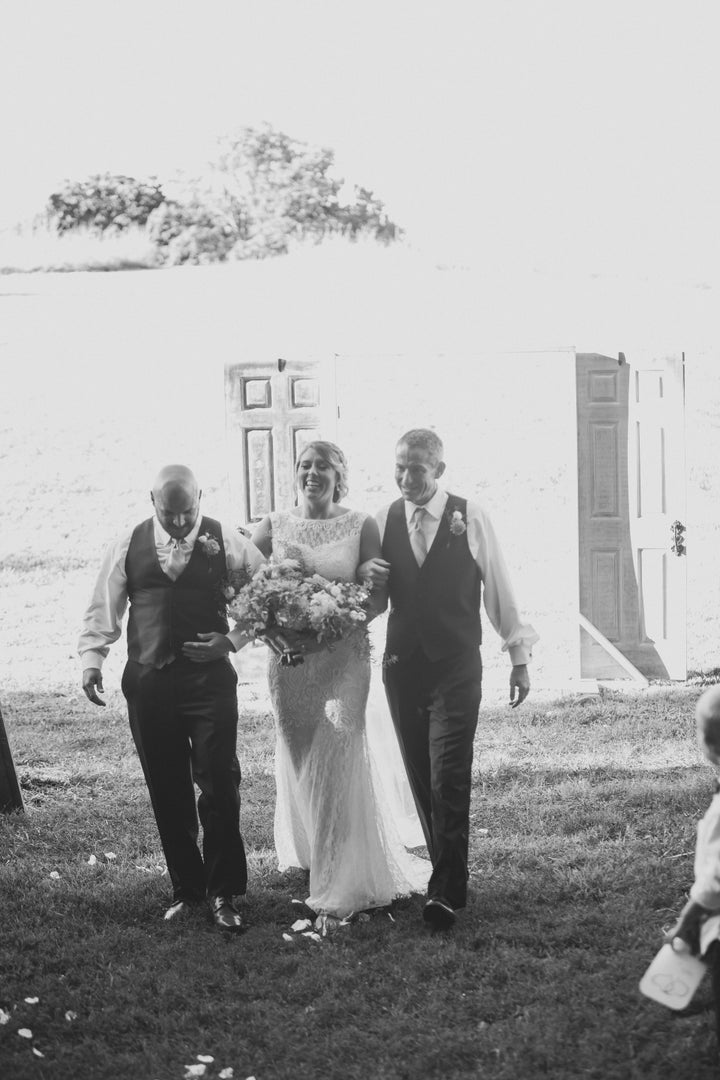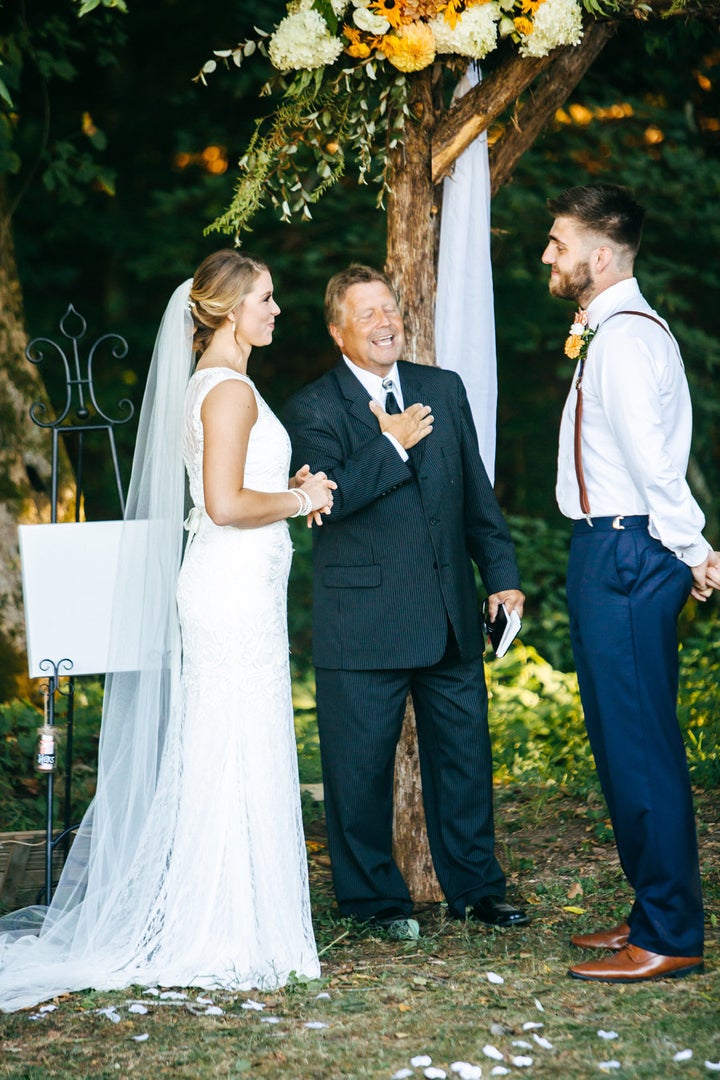 The bride's sister, Rachael Swidan, posted photos of Micah's reaction to Twitter, where they received thousands of retweets and likes. The images were later picked up by the Love What Matters Facebook page.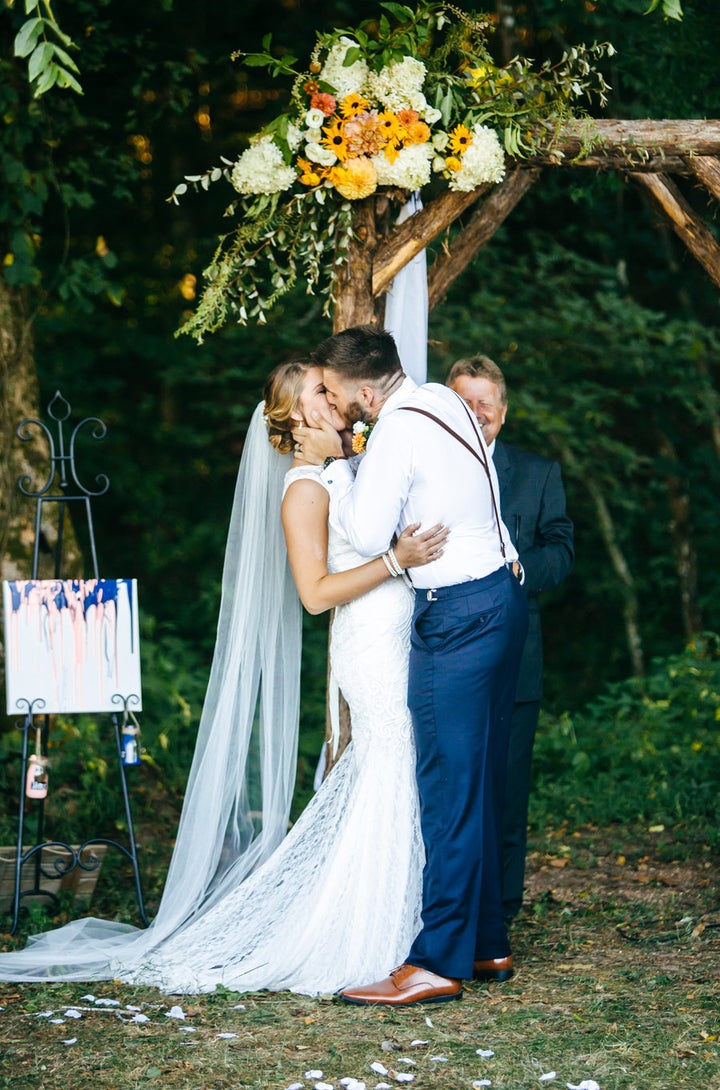 The photographer told HuffPost that she knew Bailey and Micah had a special bond when she shot their engagement session last fall.
"They couldn't stop smiling while being around each other," Amber said. "Every once in a while you get a couple that you don't have to pose or direct too much because they're already working the magic for you. Bailey and Micah were one of those couples."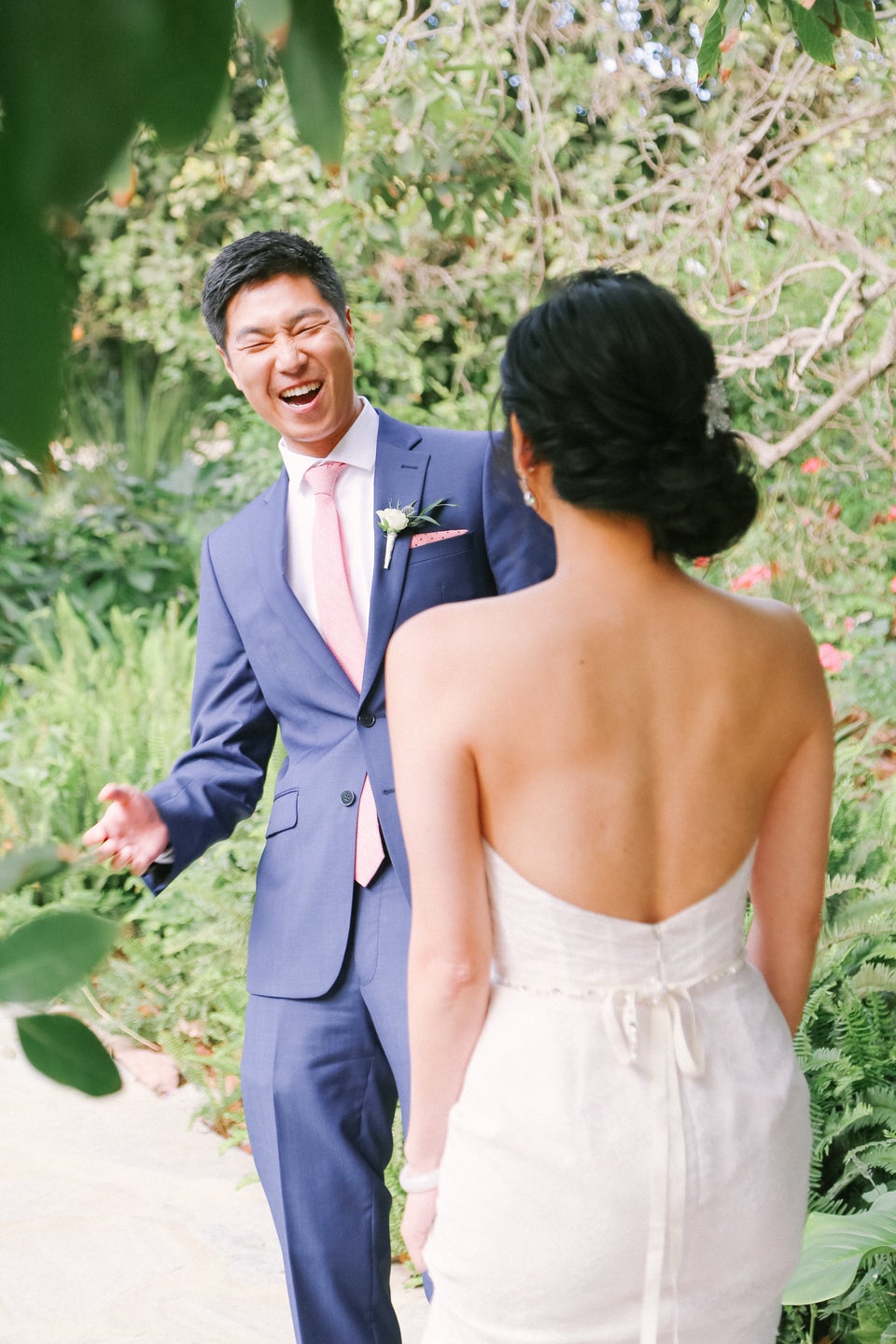 Emotional Wedding First Look Photos