On the eve of their May 25 wedding, Randy and Angelica Taase joked about who would get teary-eyed first.
"I jokingly told him at our rehearsal, 'If you don't cry when I walk down the aisle, I'm going to turn around and come back in until you do,'" Angelica said.
Randy told her it wasn't going to happen ― but nothing could prepare him for the sight of Angelica walking down the aisle.
"I lied about crying," he told HuffPost. "She looked so beautiful I couldn't hold my tears in. I didn't know my sister Angel was recording and now it's everywhere."
The wedding took place at the Pala Mesa Resort, close to the couple's hometown of Temecula, California.
Despite the large guest list, Angelica said the moment she saw her fiancé, it felt like they were the only two people there.
"I couldn't help but tear up myself after seeing his reaction," she said. "I felt more pressure not to 'ugly cry' since everyone was watching me come down the aisle!"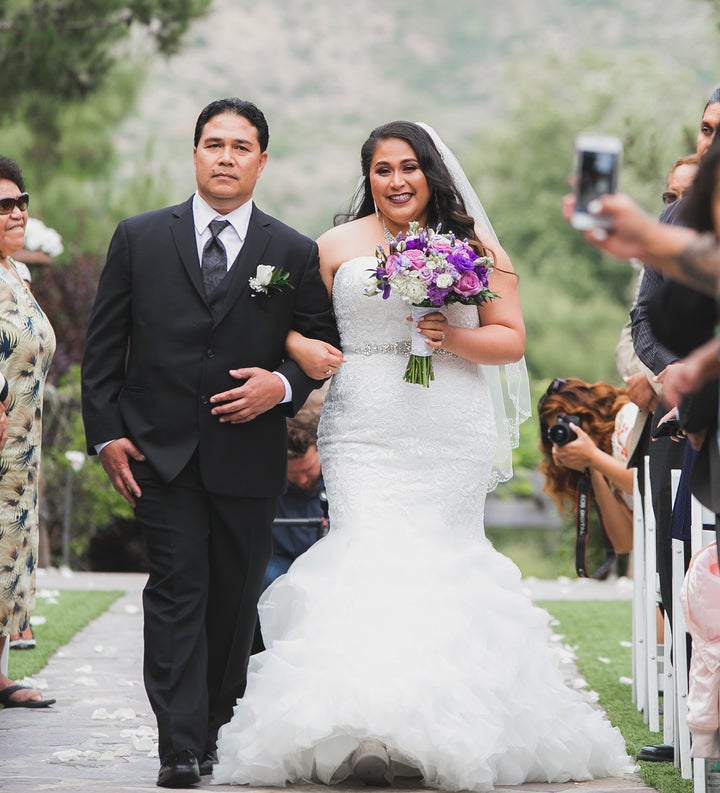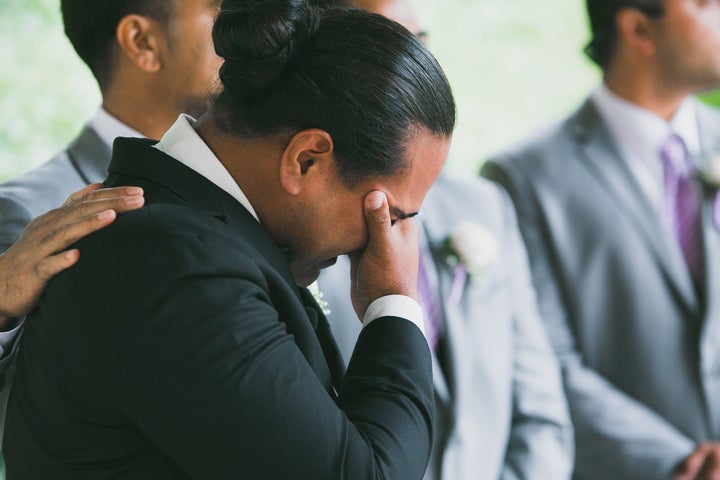 And here's Angelica's equally emotional reaction to her groom: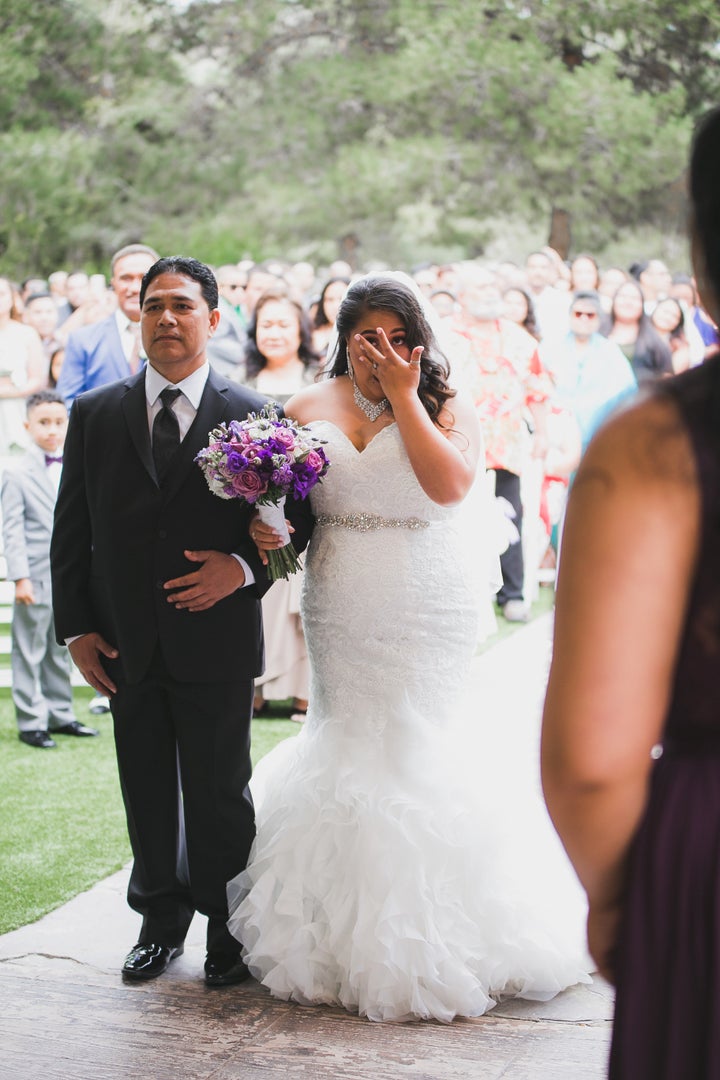 The couple met as high school freshmen at a football game in 2005. They briefly dated then and reconnected in their 20s.
"I'm happy to know that some day in the far future, we'll be able to share this moment with our children and show them that their mommy and daddy love each other very much," the bride said.
See more sweet moments from the wedding below.
Before You Go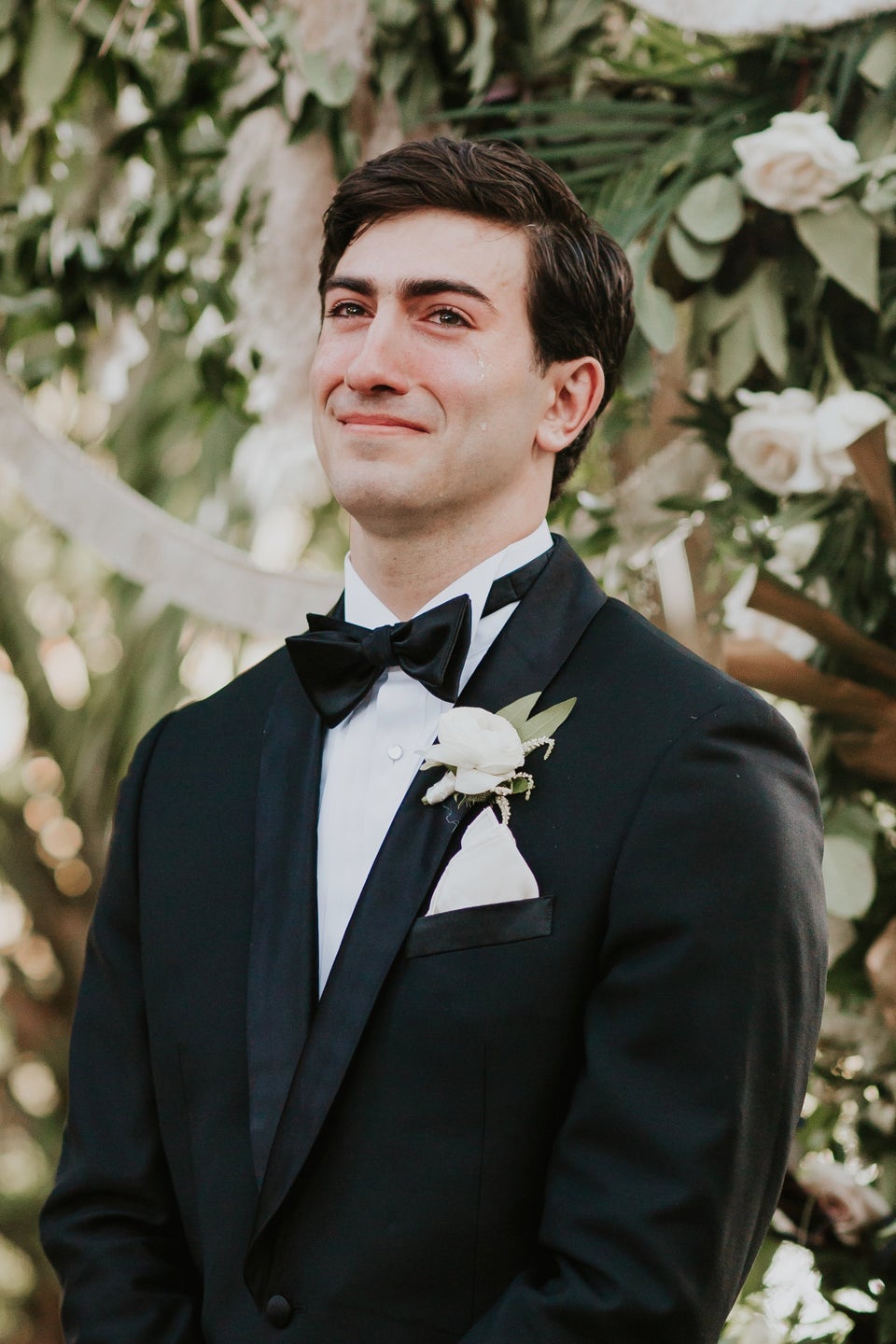 Emotional Grooms