Until Gabriel Deku met his future wife, Annabella, he'd given up on the idea of true love.
That's why he became completely overwhelmed with emotion when he saw her walking down the aisle at their May 14 wedding in London's St. Martin-in-the-Fields church.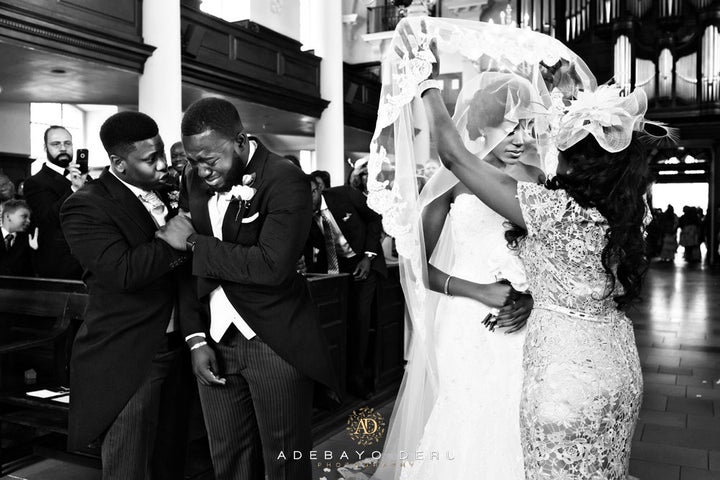 "At the time we met, I had given up hope on this whole love thing," Gabriel told The Huffington Post via email. "I thought this idea of having a life partner who would love and respect me unconditionally was a story only told in movies."
In the video above, by De Rienzo Films, Gabriel receives a truly epic best man pep talk from his friend Tolu Ige as he breaks down in tears at Annabella's entrance. It seems like just about everyone in the room is trying to hold it together, from teary-eyed bridesmaids to the 300 guests watching from the pews.
"Anna has never seen me cry like that before," Gabriel said. "I've never seen me cry like that before!"
Gabriel and Annabella were introduced by Tolu four years ago at the University of Portsmouth, and their friendship eventually blossomed into something more.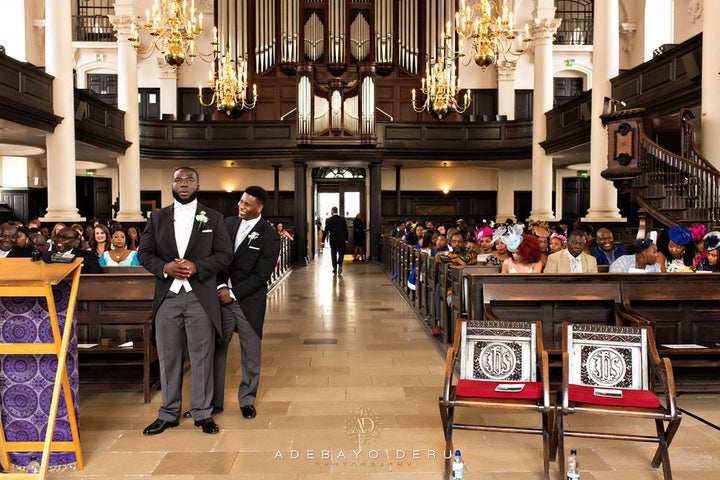 "Regardless of whether I am being an ass and acting up, she still chooses to respect me," Gabriel said. "I thought relationships were about this 50/50, giving expecting to return. But together we have discovered it's about giving 100 and expecting nothing."
Annabella is similarly smitten with her groom.
"I love that Gabriel is a visionary, always dreaming big and never settles for less than excellent," she said. "He pushes me to be the best that I can be and never allows me to feel as though I have 'arrived.' There is always room for more growth, more development, more love."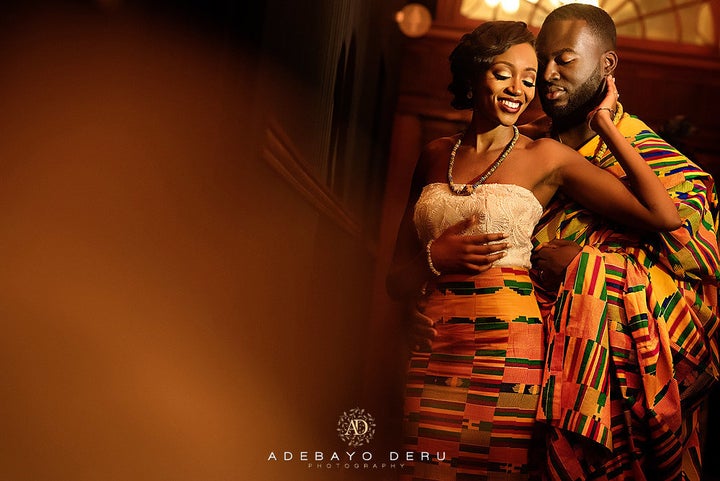 See more stunning snaps from their wedding:
Related
Before You Go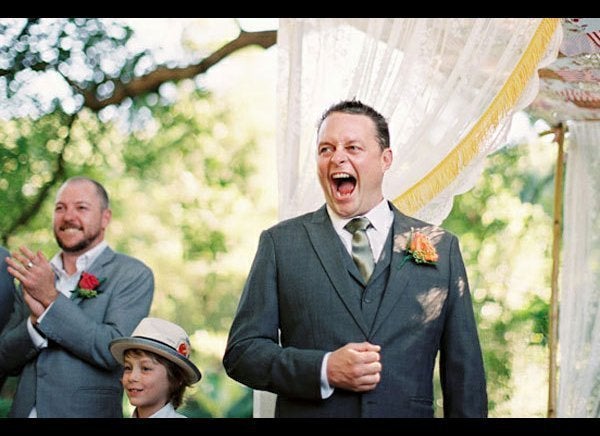 45 Emotional Grooms' Reactions