Oklahoma bride Elizabeth Tucker has been bedridden for nearly three months. She is unable to stand for long periods of time due to several herniated discs in her lower spine.
Nevertheless, Elizabeth hoped to stand for her 11/12/13 courthouse wedding ceremony. But when the time came, she was too fatigued and in too much pain to do so. So she sat in her wheelchair instead.
"When I talk to a person, I like to look them in the eyes," Elizabeth told The Huffington Post. "And my husband Todd knew how much it meant for me to have him close to me [on this day]."
Knowing this, Todd surprised his wife by kneeling beside her throughout the ceremony so that they could be at eye level. Check out his sweet gesture in the photo below: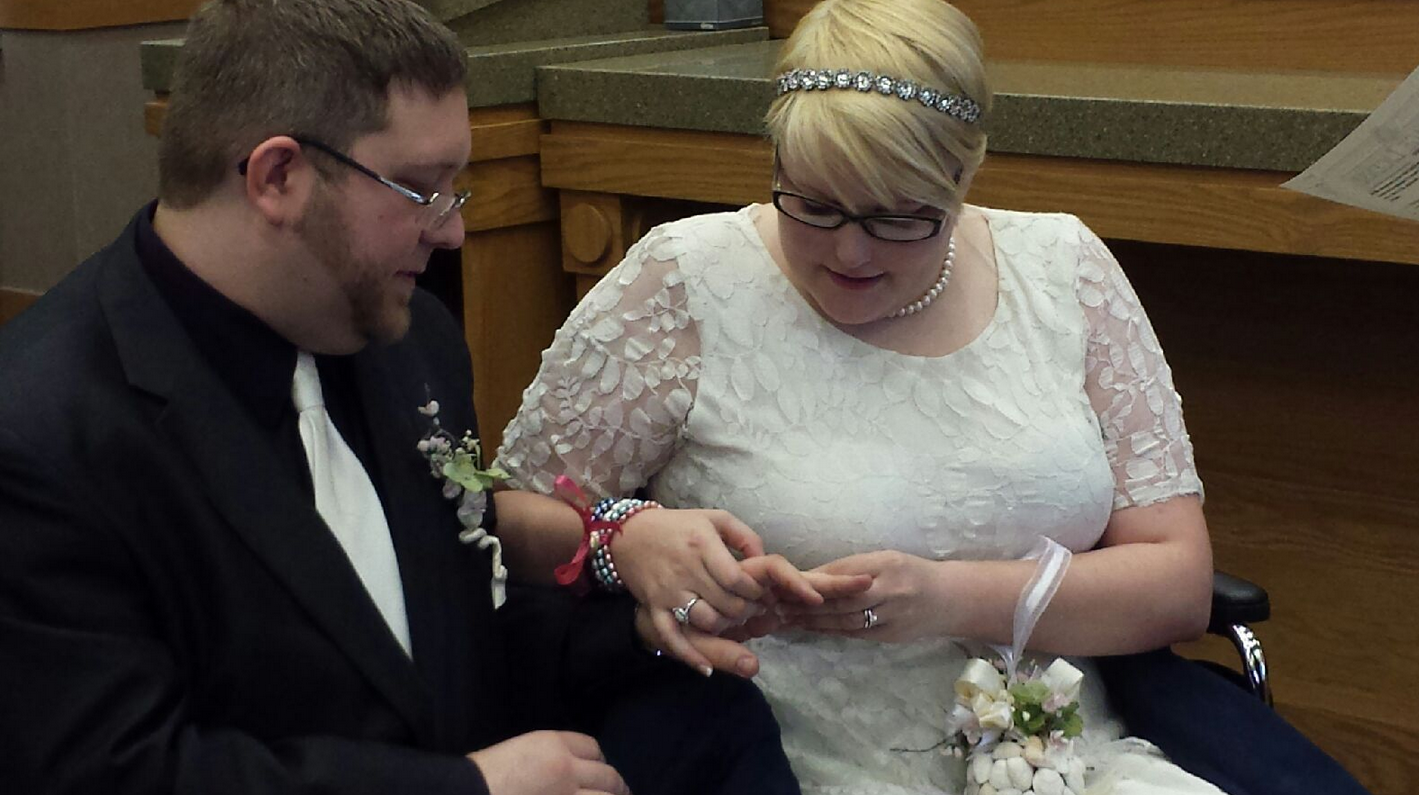 Courtesy of Elizabeth Tucker
"He knelt because he knew I wanted to look him in the eyes," she said. "If I couldn't stand, he could certainly kneel to accomplish that. It actually made me tear up when he did it."
It's small moments like these that make a marriage truly wonderful.