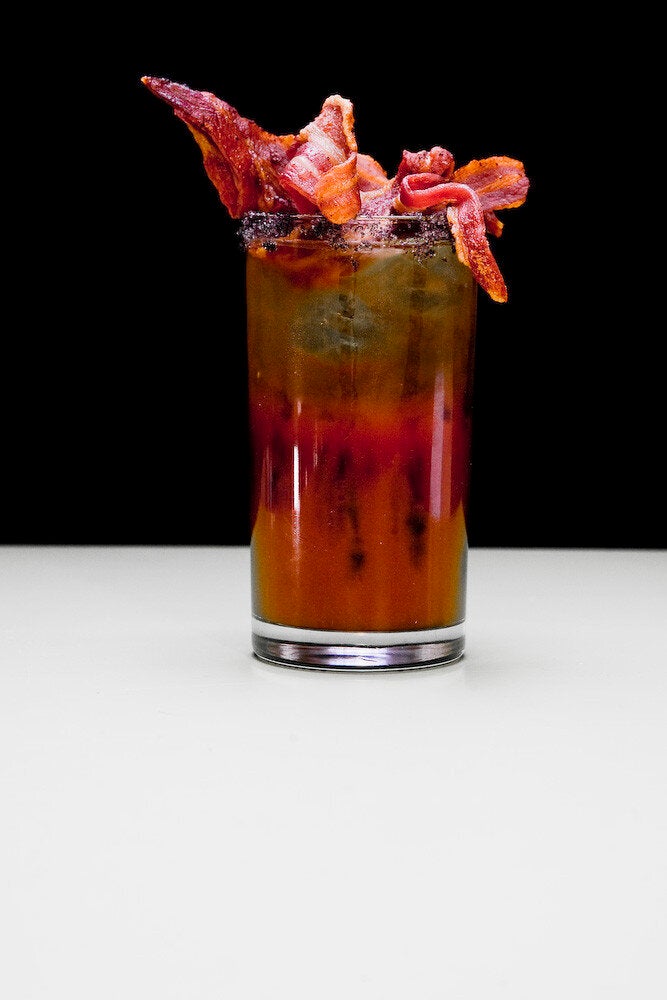 Like the aforementioned macarons, these cocktails will be featured at Miss Cakehead's adults-only pop-up cakeshop, Eat Your Heart Out, at St. Bart's Pathology Museum in London between October 26 and 29. They were created by James Dance of Loading, a Falmouth based internet café and games arcade.
The drinks without question push the boundaries of taste in both a sensory and moral sense, but they're indisputably creative. Take, for instance, the "Stomach Contents" cocktail, which Miss Cakehead describes in a release:
...the vodka in 'Stomach Contents' hasn't been skimmed to purposefully ensure it will visibly contain the perfect teenage diet of chocolate pieces and skittles, the drink garnished with empty pill casings. A shot of absinthe on the top will be reflective of the green hue of stomach bile.
Get a load of Miss Cakehead's other gross cocktail creations in the below gallery at your own risk.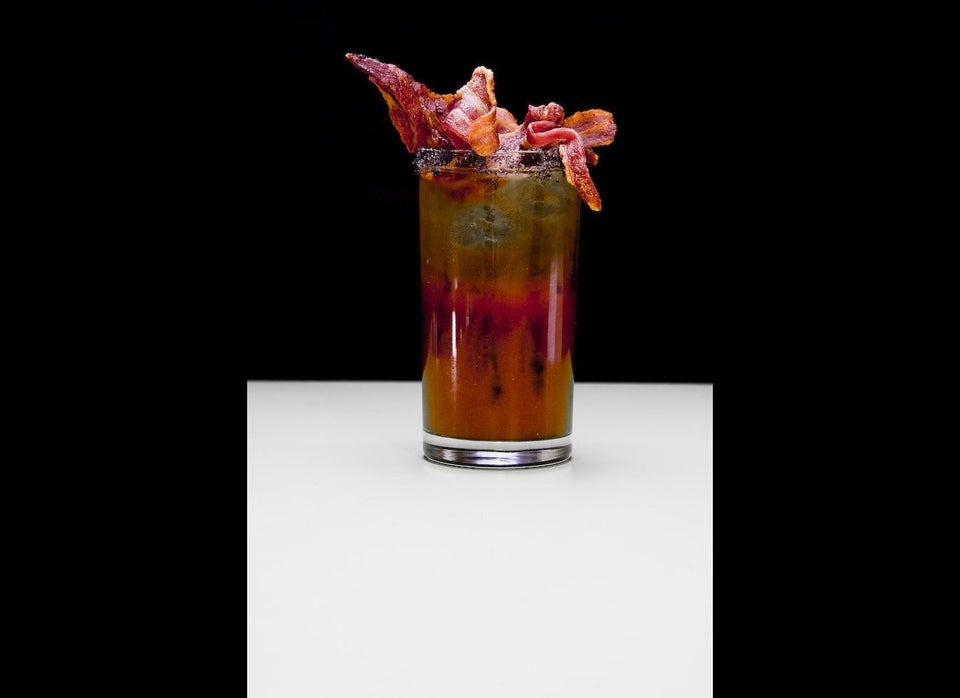 Stomach-Turning Cocktails