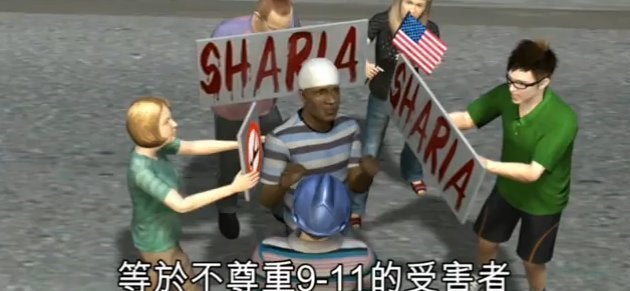 The Taiwanese have done it again.
Next Media Animation has released a CGI recreation of all the recent events surrounding the Park51 controversy and anti-Muslim incidents with immaculate detail.
The video covers the heated confrontation between anti-Park51 protesters and a random African American construction worker.
Then it moves on to the protests over a proposed mosque in Murfreesboro, TN and a Florida church's plans to burn Korans to honor 9/11 victims.
The video also covers President Obama's support for the center and finishes off with the stabbing of a Muslim cab driver and a reference to the not-so-sacred buildings near Ground Zero.
This isn't the first time Next Media has animated a gripping American news story. They did a brilliant job of recreating the drama surrounding flight attendant Steven Slater's meltdown and Tiger Woods' marital woes.
See all the CGI mosque madness in the video below:
REAL LIFE. REAL NEWS. REAL VOICES.
Help us tell more of the stories that matter from voices that too often remain unheard.