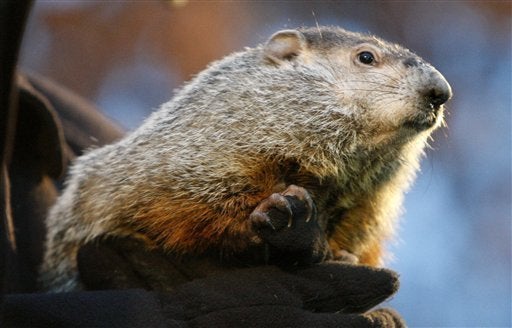 Most local groundhogs did not see their shadows on Groundhog Day 2010, even though the most famous one of all did.
None of them saw their shadows.
The Marion Star reported on Buckeye Chuck of Ohio not seeing his shadow.
Jimmy The Groundhog was treated like a star in Sun Prairie, Wisconsin, with a freshly cleared path just for him. But he too did not see his shadow.
What does it all mean? It's hard to say, but this Groundhog Day history will get you up to speed on what the tradition is all about.
You can also read up on Punxsutawney Phil, who despite his different prediction has quite a following online.
Related
Popular in the Community