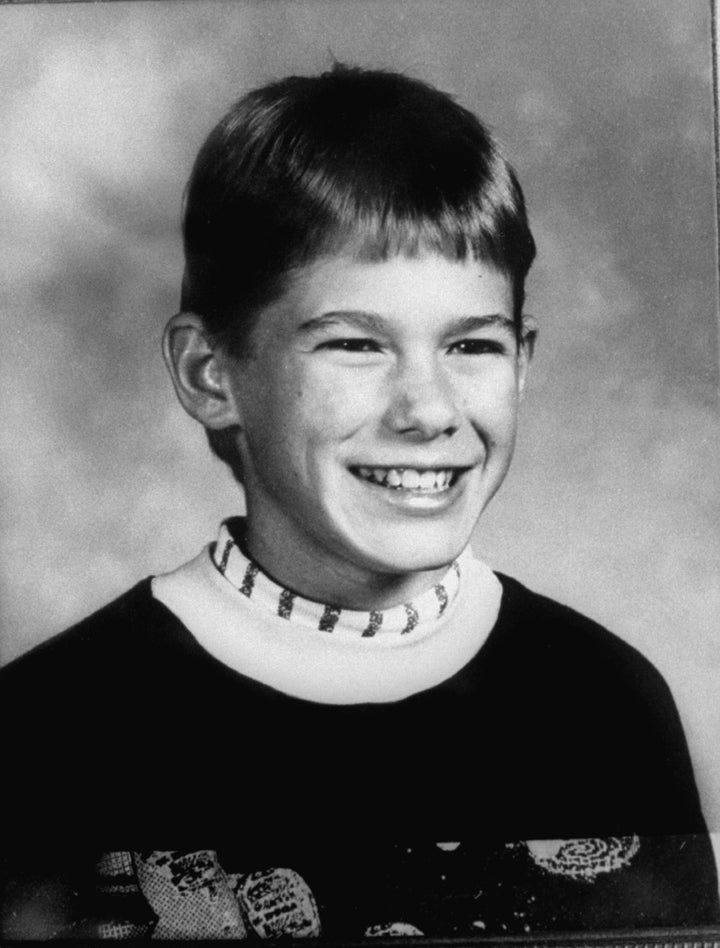 A beautiful movement is sweeping cities in Minnesota, all to honor a boy who was tragically killed. 
Jacob Wetterling was kidnapped at gunpoint in central Minnesota nearly 27 years ago, and this past Saturday, the missing 11-year-old's remains were identified. To honor his life, Jacob's parents, Patty and Jerry Wetterling, urged people to "create joy," among several other sweet requests. 
So a group of friends in Minneapolis heeded the couple's call and started the #CreateJoy movement, urging people to take part in a special day of kindness, planned for Oct. 1, during which volunteers can give back to their communities. On that day, people can document their acts of generosity by using the hashtag. 
In addition to the day of kindness, the group has also put together a GoFundMe crowdfunding campaign to help raise money for a playground in Jacob's memory. 
Kate-Madonna Hindes, one of the movement's organizers, told The Huffington Post that through these acts of love, they hope to prove to the Wetterling family that they are not alone. 
"I hope the word gets back to the Wettlerlings ... that we stand with them, and while we cannot completely comprehend or understand their pain, we want to make them smile and we want to make the world a better place," she told HuffPost. 
Hindes and her group have volunteers coordinating with businesses, churches, and other organizations across the cities of St. Paul, Minneapolis, St. Joseph and Paynesville to plan specific acts of kindness on the big day. Some groups will donate canned goods to food pantry while others are hosting dance parties. People can sign up to participate in the day of kindness on the event's website.  
Though much of the activity will take place in Minnesota, Hindes says that the #CreateJoy movement is by no means restricted to that area. In fact, any and all communities are encouraged to spread love. 
Ultimately, Hindes hopes that through the #CreateJoy movement, people can take away an important message. 
"There is still light, there is still so much good," Hindes told HuffPost. "Each one of us, I truly believe, has the responsibility to be a light for others and create good. And if we are all doing that, the world is going to be a pretty amazing place."
Danny James Heinrich, a 53-year-old who had been a person of interest in the cold case, confessed Tuesday to sexually assaulting and killing Jacob, the Associated Press reported.
Calling all HuffPost superfans!
Sign up for membership to become a founding member and help shape HuffPost's next chapter