In war-torn parts of Africa, PTSD is one of the most common mental disorders, with a prevalence ranging from 30-40%. All of the study's 50 participants suffered from PTSD as a result of sexual gender-based violence, which is pervasive among refugees. Victims in these communities are subject to sexual attacks not only from enemy soldiers but also from family members, humanitarian workers, and other perpetrators who are enabled by the instability of displacement.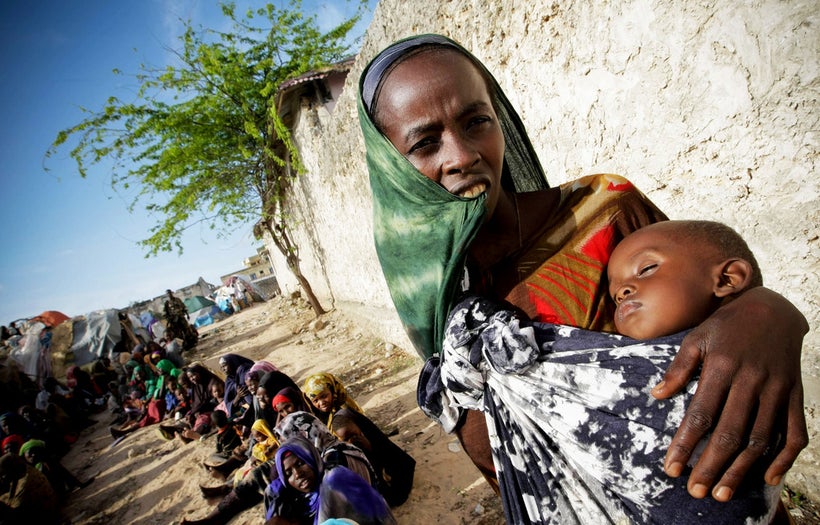 Lead investigator Ashley Nemiro of North Carolina State University, who traveled to the DRC to conduct the study, was pleased to find that both methods were effective in helping women refugees suffering from sexual trauma. "Research has confirmed that women have a higher prevalence of stress-related conditions across the world," she said. "It is gratifying to know that there are effective, practical options out there for decreasing these debilitating symptoms."
Participants were randomly assigned to one of two groups that received either CBT or EFT. CBT is a goal-directed form of talk therapy that has been found to be effective in a wide range of psychological conditions. EFT is a stress-reduction technique that utilizes talk therapy in conjunction with exposure therapy and acupressure, and which PTSD research has shown to be extremely effective. Both groups received two 2-1/2 hour group treatment sessions each week for four consecutive weeks.
Assessments were made before and after treatment, and also six months later, with participants assessed both for psychological symptoms broadly and for PTSD symptoms specifically. Post-treatment, both groups demonstrated considerable and similar improvement on each measure and were found to have maintained their gains over time, whether treated with CBT or EFT. The results were highly statistically significant.
With refugee populations at an all-time high and the resources allocated to serving them limited, clinical trials that identify efficacious and economical treatment options are especially relevant. Both CBT and EFT were applied in a group setting, which makes them cost-effective ways for institutions to provide relief to trauma victims.
Calling all HuffPost superfans!
Sign up for membership to become a founding member and help shape HuffPost's next chapter
This post was published on the now-closed HuffPost Contributor platform. Contributors control their own work and posted freely to our site. If you need to flag this entry as abusive,
send us an email
.