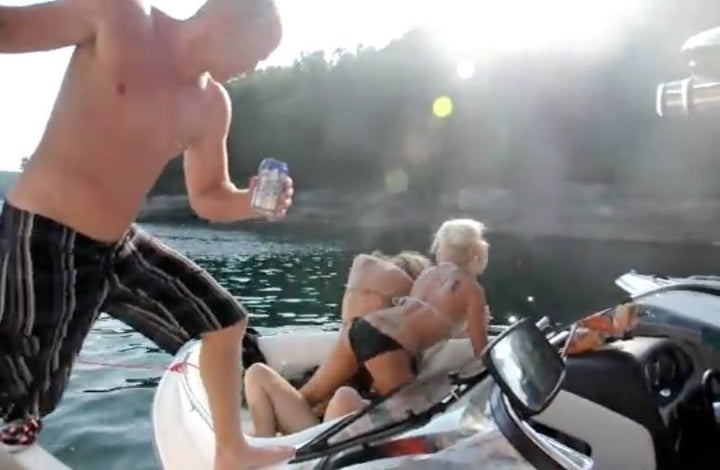 A friend and co-worker of mine, Amy Ochoa, has a remarkable talent for organizing large group trips. In her most recent adventure, Amy organized her second annual trip to Lake Powell including 56 friends, four house boats, six speed boats and all the logistics that go along with a trip of this size. Maybe I'm old and grumpy and she is young and hip, but I prefer traveling on a small scale. I'm sure a lot of people struggle with group travel like I do, so I asked Amy to share some of her secrets.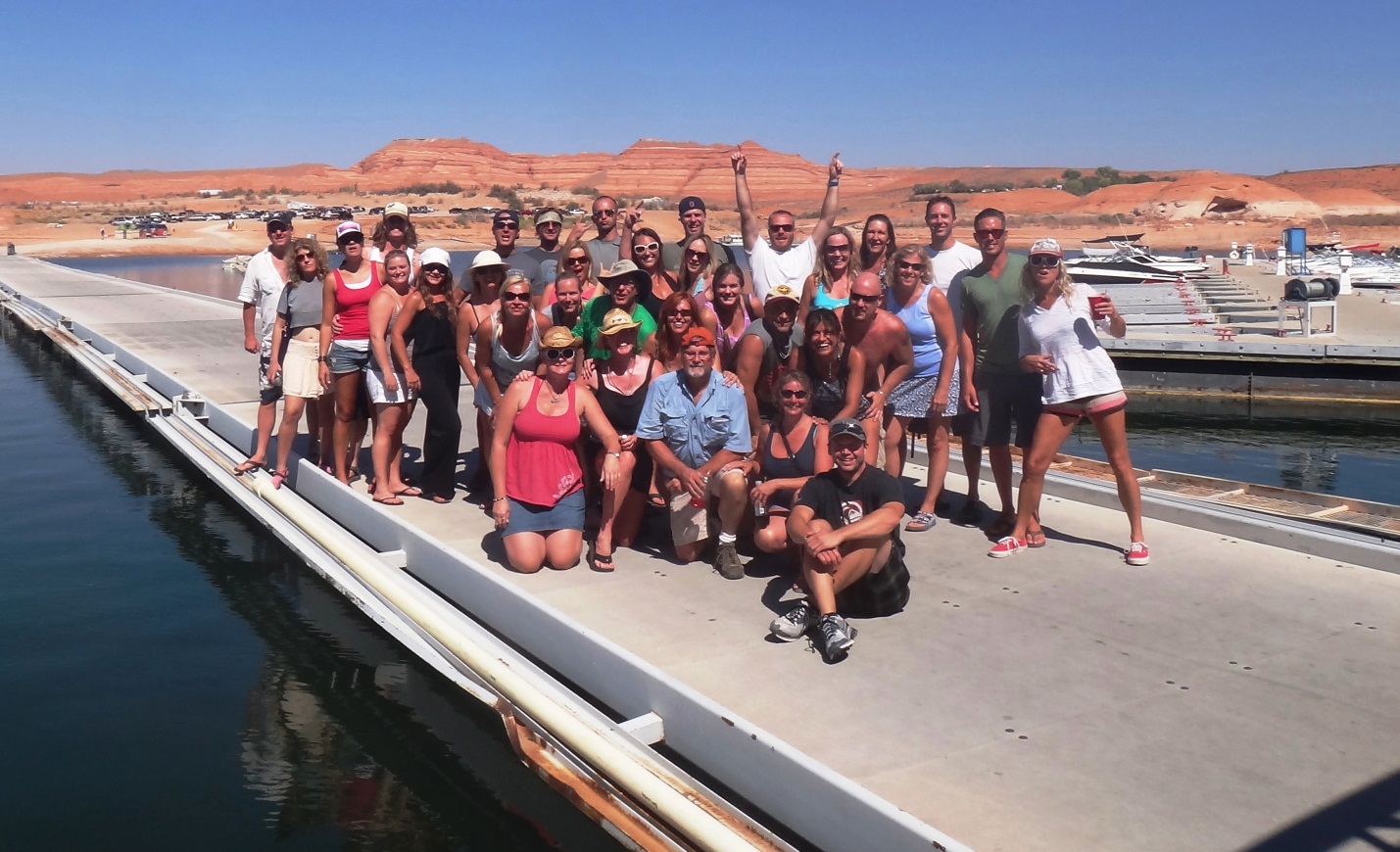 My first question was, "Where do you start?" Amy answered without hesitation, "Pick good leaders." She felt strongly that having good people in charge of making decisions is the most important task. For Amy's trip, they selected House Boat Captains. Together, the captains created an agenda with set times for group activities and for people to be independent of the group. Each boat also decided what was best for them without worrying about the rest of the group. Each house boat organized their meals independently. Some cooked as a dinner group and others pooled their money to purchase all of their food. Be flexible and share the responsibility of planning with others. The same principles apply whether you are renting multiple house boats, vacation rental homes, condos or hotel rooms.
Next, Amy suggested setting up rules and guidelines. Amy's group wrote rules and posted them before departing. Most rules were simple, such as, "Don't walk around other house boats unless invited," while others were funny, like, "If you cause a problem, you walk the plank." If you still want to be friends when the trip is over, you should make boundaries clear before traveling.
Each house boat captain was instructed to come prepared. It was their task to define what was and was not included in their house boat. It's often the simple things that are overlooked like coffee, plastic cups, napkins, etc. To help, Amy made a detailed list and distributed it. Sometimes it is not possible to just run down to a convenience store and pick up what you need. Even still, most likely you don't want to waste vacation time shopping for things you could have planned for in advance.
Require payment in full with no refunds. Amy says, "You don't want to get stuck with someone else's vacation bill." Everyone in Amy's trip had to pay to confirm their spot on a boat. If someone needed to cancel, they were responsible to find a replacement. Make sure to include costs of insurance, fuel, ice and any other group expenses in the amount required from each person.
My favorite tip from Amy is to set the right expectations. You can prevent most problems by setting the right expectations in advance. In the previous year, a few people on Amy's trip were upset that the speedboats were not out on the water at the times they wanted. This year, the persons in charge of the speedboats were required to post the hours so people could decide if they were on the right house boat. Disclosing as many details or limitations as possible before a trip helps people have the right expectations.
Not everyone is meant for group travel. Sharing living space for five days can cause personalities to clash. Amy's group alleviated stress by throwing parties for the group. Each night a different house boat threw a themed party for the whole group. I enjoyed hearing the stories about glow-in-the-dark, Burning Man, ladies night and pirate parties. Lastly, Amy said, "Remember that no matter how prepared you are you will never make everyone happy." After 15 years in the travel industry, Amy has a realistic view of the possibilities of group travel.
What advice would you give to someone planning a group trip? Share your stories of success or failure with Amy and me.
Additional editorial content provided by Amy Ochoa. Connect with Amy via Google+.
Popular in the Community